Jim Knowles made it Twitter official yesterday, and I must say, the guy looks good in Scarlet and Gray.
#NewProfilePic pic.twitter.com/DfDEYGSqId

— Jim Knowles (@CoachJimKnowles) January 3, 2022
Word of the Day: Portend.
 PLAYER OF THE YEAR? E.J. Liddell could have decided to cash in after last season and make the jump to the next level, but instead he's back for one last ride. And thank God for that.
We've got a long, long way to go this season, but he hasn't just been good, he's been "National Player of the Year Frontrunner" good. And that's through Ohio State's absolutely daunting non-conference slate.
Update: 6 of the Top 10 in KPOY are from the Big Ten pic.twitter.com/V7K5adwQbL

— Jeff (BPredict) (@BPredict) January 4, 2022
Its still completely wide-open, but heres my National Player of the Year Top 5 as of today:

1) Johnny Davis, Wisconsin
2) EJ Liddell, Ohio State
3) Ochai Agbaji, Kansas
4) Wendell Moore, Duke
5) Jabari Smith, Auburn

— Jeff Goodman (@GoodmanHoops) January 4, 2022
It's worth noting that Liddell faced and far outperformed both Johnny Davis and Wendell Moore already this season. And he'll have the chance to face Keegan Murray, Zach Edey, Trayce Jackson-Davis, and Trevion Williams before the season's over.
Basically, he's sure going to have to earn any postseason accolades this year.
 LAST LINE OF DEFENSE. The Southeast has absolutely dominated college football the past 15 years. Only one team has dared stand against.
The Georgia-Alabama championship game means that the Souths reign on college football titles will continue.

Teams from the southeastern United States have won 14 of the past 15 titles, the outlier being Ohio State in 2014. pic.twitter.com/CMPuoxzawY

— Ross Dellenger (@RossDellenger) January 3, 2022
And in addition to that one national title, Ohio State has also lost to a team from the southeast in three more national title games giving the Buckeyes four title game appearances in 15 years. The only other team with more than one appearance is Oregon.
So, yeah. Here's a live look at Ohio State standing against The South the past 15 years: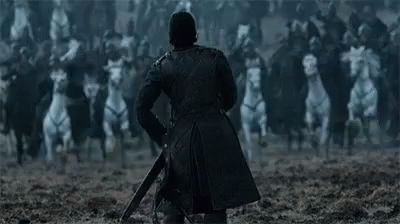 When you really think about it, Ohio State's survived Miami's dominance and fall in the ACC, Florida's dominance in the SEC, LSU's brief run at the throne, and Clemson's rise (and probable fall) in the ACC, and Alabama's current dynasty all while consistently maintaining its status as King in the North.
Staying this good for this long is damn impressive.
 TOP-10 KICKER. There were certainly frustrating aspects of this Ohio State football team this season *glances accusingly at the entire defense* but Ohio State's placekicker situation was a delightful change of pace.
The Buckeyes didn't kick field goals often, but for the first time in what feels like a decade, it felt like you could count on the kicker to make it when they needed it.
And the stats say that is correct. According to the Total Added Value stat, Noah Ruggles was a top-10 kicker this season.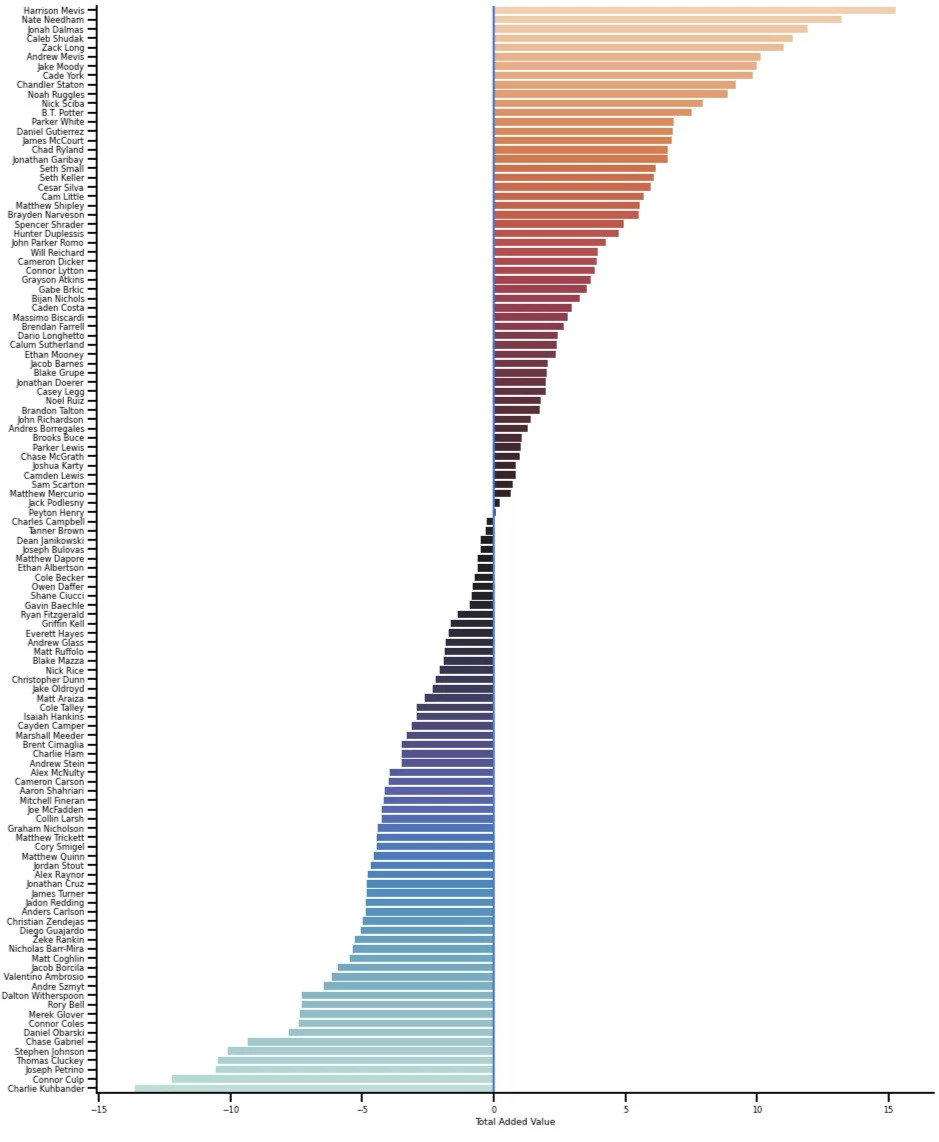 If you're not sure what you're looking at, the middle line is "average," meaning exactly what you would expect on average based on kick distance.
To the right of that line is the good direction – it indicates that a player did better than expected and added value to the team. To the left is the bad direction – it means that a player did worse than expected and subtracted value from the team.
Ruggles is squarely in the right, adding 8.909 points of value to the team this season, which is just tremendous.
Meanwhile, Northwestern's Charlie Kuhbander and Nebraska's Connor Culp were the two worst kickers in college football with added value scores of -13.64 and -12.234 on the season, meaning they effectively cost their team double-digit points this year.
For Northwestern, that's not a huge deal given that they only lost two games by single digits. But for Nebraska, all nine of its losses were by single digits, and two of them were by a field goal or less. So this... stings a little more.
 ANTI-BACHELOR. Brian Hartline is objectively the best looking guy on Ohio State's coaching staff. If he weren't married, he would be a prime candidate to be on ABC's The Bachelor.
... to which he would say "over my dead body."
This bachelor/bachelorette show may be one of the most embarrassing things In this universe (Thanks wifey)

I promise if one of my children were on the show, In any capacity, I would not be proud

It just makes me feel better putting that out there.

— Brian Hartline (@brianhartline) January 4, 2022
To be fair, if one of my children were on that show in any capacity, it would mean that they got every one of the genes that determine their physical appearance from their mother. And I'd take that as a win.
 SONG OF THE DAY. "last snowstorm of the year" by Hippo Campus.
NOT STICKING TO SPORTS. How to put your worst habits to good use... How to make your Gmail account self-destruct and why you should... How TV shows source their dick pics... He used plastic surgery to raise rockstars from the dead... A guy who lost his virginity to his boss... A Man blows up his Tesla rather than paying $22,000 to repair it...