Today's very important question:
Me @J_Diebler @ldwilliams_4 @thekidet said lions and gorillas @OSULighty23 said eagles and rats @e_rav24 said rats and lions @DallasL3 TBD lol pic.twitter.com/SmFIX9QzAX

— Jared Sullinger Sr. (@Jared_Sully0) July 28, 2020
The correct answer is rats and the human with the gun, provided it has unlimited ammo. You're welcome for saving your life.
Word of the Day: Vicissitude.
 SCROOGEMCDUCK.GIF. Another member of Ohio State's 2016 draft class just got himself a dump truck of money yesterday as Joey Bosa now joins Michael Thomas and Ezekiel Elliott in becoming the highest-paid player at his position in NFL history.
One of the greatest collections of talent in college football history continues to get in the pros.

Chargers DE Joey Bosa: 5 years, $135 million.
Saints WR Michael Thomas: 5 years, $96.25 million.
Cowboys RB Ezekiel Elliott: 6 years, $90 million.

— Albert Breer (@AlbertBreer) July 29, 2020
For context, their combined contracts are worth more than the entire GDP of at least five independent countries. 
To think, about six years ago, two of them were roommates in the Neil Building while the other took a redshirt as a sophomore. Life changes in a hurry.
 "CAN'T ELIMINATE RISK." My #take has always been that as long as the standard is zero positive cases of The Very Bad Virus, we can't play football.
I'm not saying what I think the standard *should* be or *needs*, because that's not my department, but it's very, very clear that if we need the virus to be completely non-existent among all football players to proceed with a season, it just ain't going to happen. If that's as careful as we need to be, fine and good. But we can't just pretend we can be that careful *and* play college football.
The good news is, it seems the decision-makers are finally figuring that out, and seem to be planning for it (or at least talking about planning for it, which is a start!)
But because restarting sports is such a constantly evolving and complicated venture, it's more important than ever to learn from the mistakes (and successes) of other leagues. You can't wish a contagious virus away, but you can try to mitigate risk. Even if it's only in an incremental way.

"We're learning every day," Big 12 commissioner Bob Bowlsby told The Athletic on Monday morning. "But I don't know that professional sports are necessarily going to set the standard for college athletics because there are so many differences of scale — we have so many more participants, so many more teams and so many more challenges with college campuses. But I think we've always realized and been advised that we will have disruptions during the season (if it is played). People are going to be infected, and there will be disruptions. The circumstances in recent days are representative of that."

"I've never said it would be easy, if we can do it," American Athletic Conference commissioner Mike Aresco told The Athletic on Monday morning. "It's about risk reduction — not risk elimination — because we can't eliminate risk. And if we find that we can't do it safely, then we won't do it. But on the other hand, we will plan for some potential disruption. That's why people are trying to build flexibility into their schedules."

...

"We'll learn some things from NFL preseason camps. If we see a spike when they get back to helmets and shoulder pads — that will be instructive," Bowlsby said. "I have always thought that it would be good if we could move forward to the point of regular preseason camp to see what the experience is there, because that gives us the best look at what the regular season is going to be looking like."
Also, I love how we've moved from "we're going to have to have a decision by mid-July" to "let's see what happens with the NFL in a few weeks then decide in August."
The most important play in football, baby!
 ALEX BOONE EYES A COMEBACK. In a surprising turn of events, former Buckeye Alex Boone is looking to make an NFL comeback. And in an even more surprising turn of events, this news actually broke four months ago!
Plot twist: You were in the segment when we discussed this. In March. pic.twitter.com/hJZrrxe8SX

— Tom Pelissero (@TomPelissero) July 28, 2020
From yesterday on @nflnetwork: Longtime NFL guard Alex Boones comeback attempt isnt a radio stunt. Hes putting back on the weight he lost while training for an Ironman and has interest from a handful of teams. pic.twitter.com/lVt7WKnGLv

— Tom Pelissero (@TomPelissero) March 10, 2020
I think pretty much everyone worldwide should get a pass for forgetting or missing a minor news story that happened in March of this year, but I guarantee the only reason Rapoport suddenly decided to report this is that he got a text from his agent asking him to.
But hey, I can't knock the hustle – it worked. As a noted talker-about-sports, I will gladly share the video of a 315-pound Ohio State alum doing a 42-inch box jump.
Boone is now up to 315 pounds... and can box jump 42 inches. Example: https://t.co/U0Vwsxrig9 pic.twitter.com/zqbUuSDFiM

— Ian Rapoport (@RapSheet) July 28, 2020
Imagine running Ironmans for two years and then deciding "Meh, I think I'm going to bulk back up again and play professional football at the highest level once more." I mean shit, I have trouble with the "imagine running" portion of that statement.
 WEIRD FLEX. Michigan's lost at least three games each of the past five seasons, finished third or worse in the division four of those five years, lost your last four bowl games and are riding an eight-game losing streak to your biggest rivals.
The problem is, they've still gotta crank out recruiting graphics. And when that's what you're working with, this is what you get.
July 28, 2020
You know what? I totally believe it! Because you can't miss a tackle if you're nowhere near the ball carrier in the first place.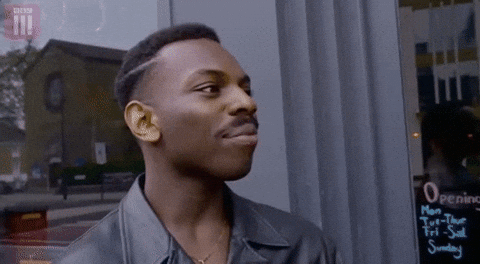 For example, there are certainly no missed tackles here.
 SONG OF THE DAY. "Shake it Out" by Florence + The Machine
 NOT STICKING TO SPORTS. My midlife crisis as a Russian sailor... Meet the doctor who says we have been showering wrong... A crime ring is accused of stealing about 70 cars from DIA parking lots to buy drugs... The future of drinking has a lower alcohol content... She lived in a simulated Mars habitat for four months and here's what she learned...