Today, I am going to watch folks affiliated with Ohio State play sports, and I cannot describe the joy that brings me.
Get dumped then, House of 'Paign.
Word of the Day: Propitiation.
 IT'S GONNA BE A GOOD YEAR. When it comes to Buckeye football, I'm more spoiled than any of those damn kids in Charlie and the Chocolate Factory. 
In my nearly 26 years of life, I remember just two seasons Ohio State didn't win 10 games, and two seasons where the good guys didn't beat Michigan. So fair or not, every year I want my 10 wins and a win over Michigan like Veruca Salt wants an Oompa Loompa.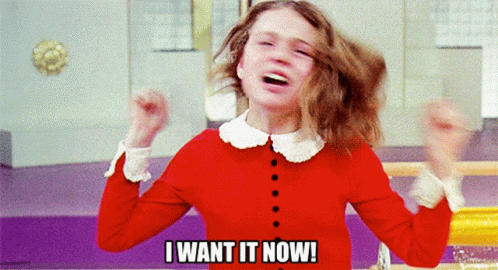 My college football brattiness has worked out just fine to this point, and I see no reason to make any changes. Especially when ESPN's FPI pretty much guarantees me a satisfying season, giving Ohio State a better-than 90 percent chance to win 10 of its games, including The Game.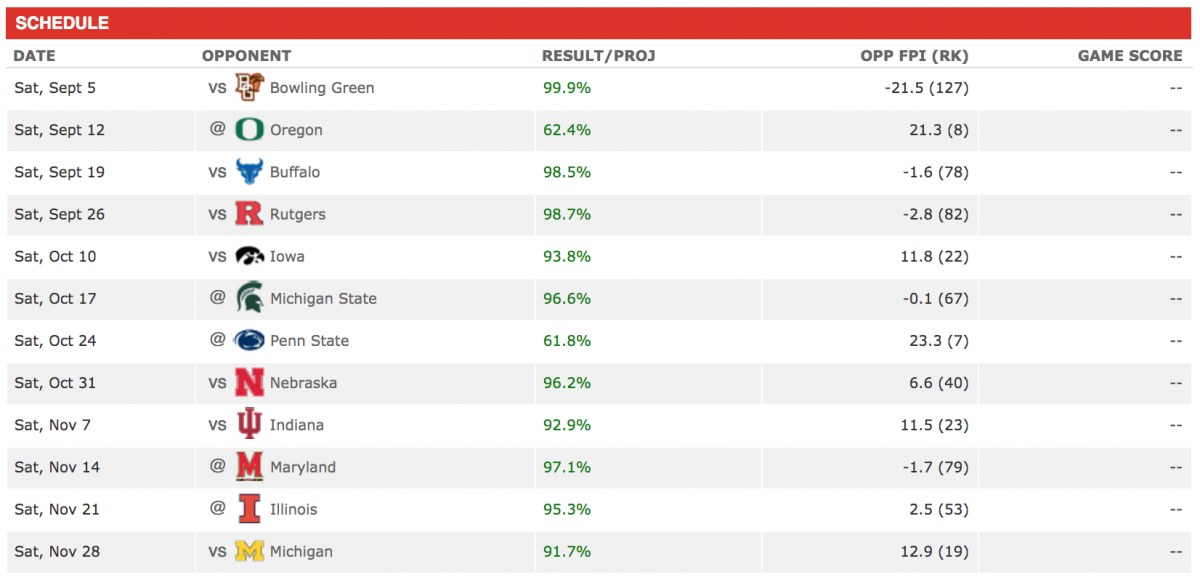 Looking at all of that, you're probably thinking "wow, what an easy schedule," but it actually ranks 29th of 130 teams – in about the 22nd percentile. Ohio State is just... very good.
Also, I'm probably burying the lede here – imagine being given just an 8.3 percent chance to beat your rival in the preseason. I don't care who the quarterback is or how many players graduated or went to the league, heads would roll in Columbus if things ever got that bleak.
 DEVIN SMITH, IS THAT YOU? Ohio State had been looking for its next reliable deep threat since Cardale Jones hucked his last shot put to Devin Smith. It'd been so long that folks had even forgotten to ask about it every media opportunity.
But I guess a deep threat works just like those lost AirPods laying around your house, you find it the second you stop looking.
Throw it up and let Chris Olave go get it pic.twitter.com/33X4Rw8EZU

— PFF College (@PFF_College) July 7, 2020
CO2 – which, by the way, is an extremely good self-dubbed nickname – can definitely do the Devin Smith thing of running straight past a defender like a gazelle.
My only question is who's more lethal – Olave deep, or Garrett Wilson underneath? Time will tell!
 BEST DAMN CLUBS IN THE LAND. Former Ohio State All-American golfer Ryan Armour damn near won the whole tournament in that state up north this past weekend, finishing in a tie for fourth place.
For the next two weeks, he'll be in Buckeye territory and it looks like he'll be rocking the proper clubs for the occasion.
Little Buckeye love this week from @Vokeywedgerep @TitleistonTour here at @Workday pic.twitter.com/WHdp2EzIyS

— Ryan Armour (@ryanarmour24) July 7, 2020
It's a shame he won't have the home-town crowd support on location, but I'm sure he'll be feeling plenty of love regardless.
 MUTANT, FREAK, ETC. 310 pounds should not be this explosive.
310 lbs.... pic.twitter.com/KNVig2uT7K

— Jonah Jackson (@Jackson77Jonah) July 8, 2020
I also love that he's rocking the Ohio State shorts. Four years at Rutgers, one in Columbus, and look which one he's claiming.
He's our Russell Wilson 
 EUROPEAN TOUR. Ohio – where you don't even need to leave the state to go on a European Tour.
When you want to tour Europe, but Europe wont let you in pic.twitter.com/3lebubaacR

— Sara Valentine (@saramvalentine) July 6, 2020
This map doesn't even include the beautiful city of Bellefontaine, which I am sure the French pronounce in the exact same manner.
 SONG OF THE DAY. "Anarchy in the U.K." by The Sex Pistols.
 NOT STICKING TO SPORTS. A human head is found by a jogger in Florida... Man in a stolen vehicle crashes into a woman in a stolen vehicle... Dutch police make six arrests after the discovery of a 'torture chamber' in sea containers... The lives upended around a $20 cheeseburger...