Folks, I'm a married man.
On Saturday, I said "I do" to the most amazing person I know. And because I know these things require pictorial evidence, meet Mrs. Taylor Harrish: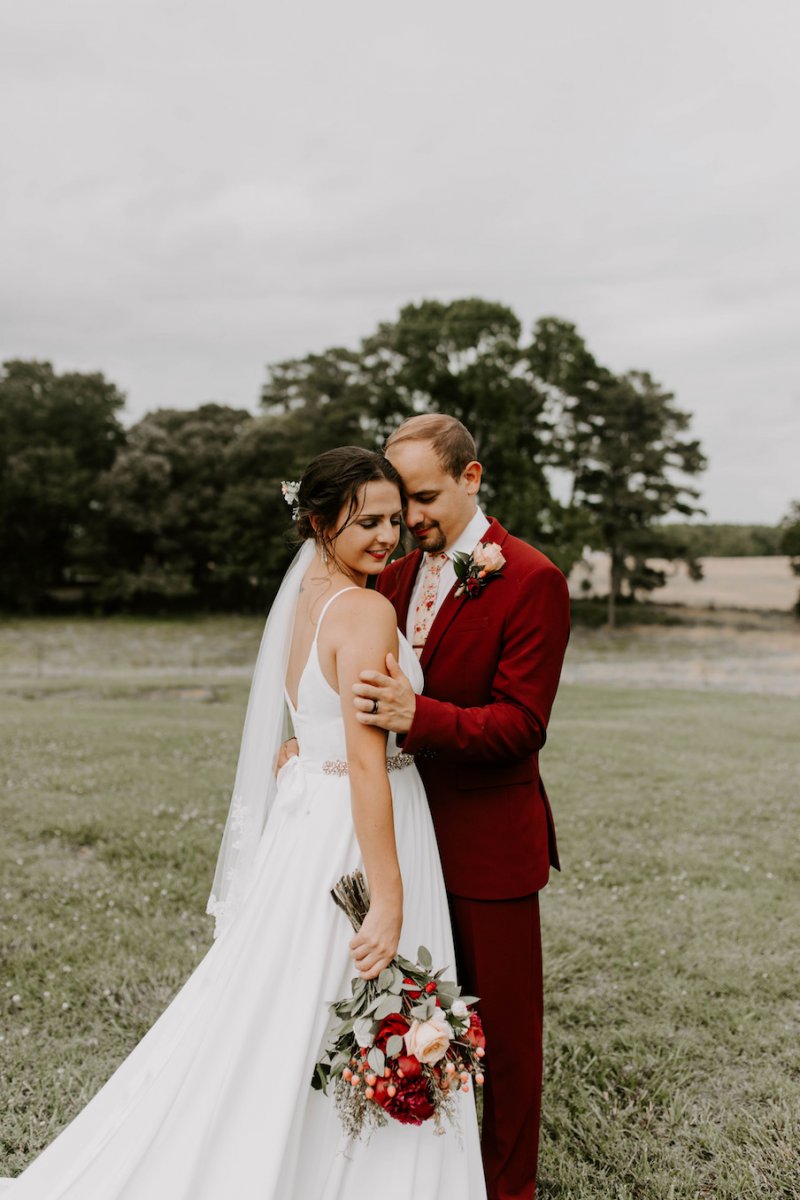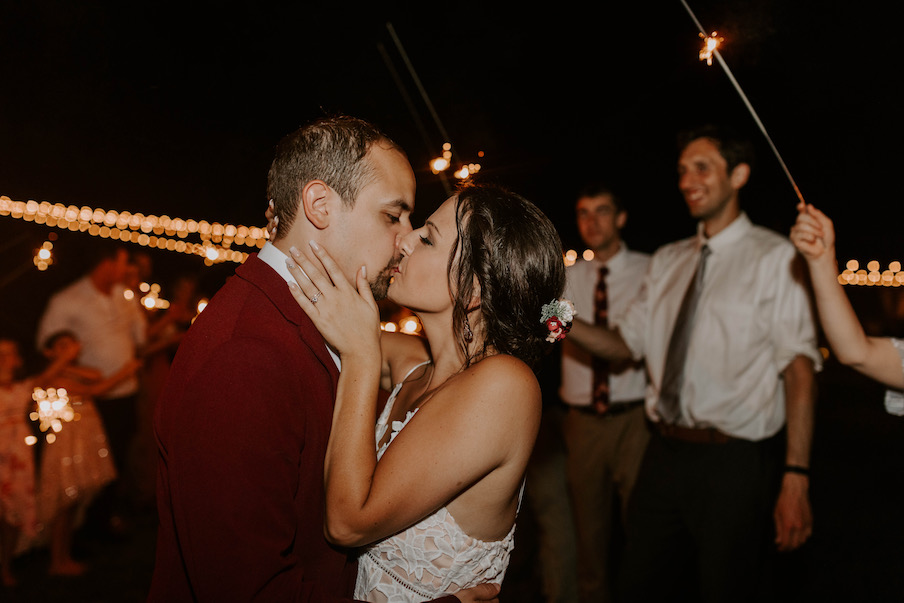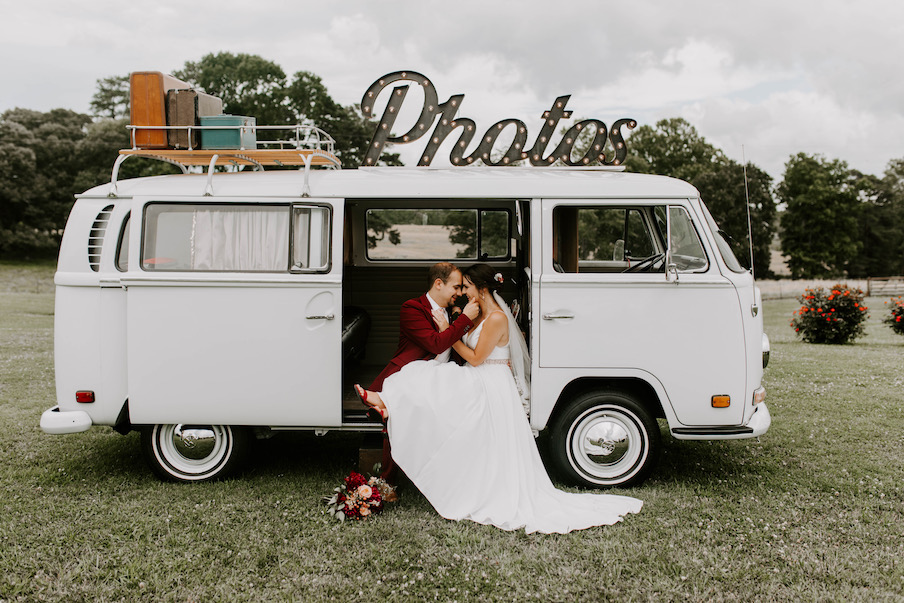 Thank you to Chris, Ramzy and Johnny for holding it down while I celebrated with my beloved. If you liked them better, that sucks – you've got me again.
Word of the Day: Tryst.
 FIELDS OR THE FIELD? Justin Fields is, without doubt, the most valuable player on the roster heading into this season. So, how much would you need to get in return in order to give him up?
A listener asked a fascinating question to The Athletic's 4 to 6 with A&B podcast: would you trade Justin Fields if it meant getting Chase Young, Jeff Okudah and J.K. Dobbins back for the 2020 season?
As insane as it sounds, no. I don't think I would give up Justin Fields for two top-three picks and a three-time 1,000-yard rusher. But toss in Damon Arnette and we might have to talk...
 THREE OR FOUR! Through either blissful ignorance or deliberate arrogance, university president Michael Drake seems to have no idea how valuable his football players are.
Sen. Wicker is asking OSU president Michael Drake how many, of 22 football starters, would really benefit from NIL.

Drake says "three to four."

— Ross Dellenger (@RossDellenger) July 1, 2020
To be fair to Drake, he was taken a bit out of context here. He meant that "three to four" would significantly benefit – guys like Shaun Wade or Justin Fields are probably who he had in mind, and that number's about right for those superstars.
But also, he's still wrong. Sure, Justin Fields might be the only one making big money, but even if we're talking $200 to promote Big Bar on a flier, $200 is $200, especially when you could previously make $0.
And take this from someone on the "we would love to hire players for promotions" end of this: opportunities will abound for all players. I assure you we would gladly take just about anyone on the roster promoting our Dry Goods.
Liam McCullough? Come on down! Joey Lane? Hell yes! Gavin Cupp? You're damn right! And if we partnered with any of those fine fellows for a shirt collaboration, you fiends would buy the whole damn stock, and you know it.
 EVERYTHING'S MADE UP AND THE EVENT DOESN'T MATTER. I've been back from my mini-honeymoon for a few brief hours but – much to my fresh wife's dismay – that's all the time I needed to find something to make me mad online.
Folks, the Elite 11 Finals is a sham!!!!!!!!!
This "competition" just crowned a dude who didn't finish in the top-10 of two of the three events its champion basically because Trent Dilfer thought he did well in some random high school football games 10 months ago.
If it was just a camp that might be an idea. It is a competition however that stretches from their junior season thru the finals. Elite 11 Quarterback Competition. We do much more than 2-hour camp workouts. https://t.co/V9dEC8S4N9

— Brian Stumpf (@Stumpf_Brian) July 1, 2020
50% junior film/performance - 50% camp evals/traits.
Traits show up on and off the field as well.
Great to see everyone fired up in the mentions... @DilfersDimes misspoke I guess at the end of 3 straight days for us with about 10 hours sleep total. It happens to the best of us. https://t.co/AFFzAe6cYZ

— Brian Stumpf (@Stumpf_Brian) July 1, 2020
Apparently this is how it's always been done and nobody's ever seemed to notice, but that's probably because they've never before awarded the thing to someone who very clearly did not deserve it.
I very much understand that this barely matters in the grand scheme of things, but that doesn't mean it isn't stupid as hell. Imagine the Olympics dishing out gold medals based 50 percent on how you ran a year ago.
But even if I did think this was a perfectly reasonable way to decide a winner, there's just no way his junior tape was that much better than the other six five-star quarterbacks at the event, because if you've ever watched a five-star quarterback in high school, they all look like the best quarterback you've ever seen with your eyes.
It seems they just decided Caleb Williams was going to win, and the competition just didn't matter at all. Then, they rationalized it however they saw fit. It's bullshit, but it's even more bullshit that they're continuing to insist that it isn't bullshit.
Oh well. At least Kyle McCord proved he's good at football, actually!
 SUPPLEMENTAL DRAFT GETS COVIDED. If any of y'all were still holding onto a fear that someone like Shaun Wade might try to bolt for the supplemental draft, you can rest easy – there's not even a supplemental draft to bolt to.
Under the CBA, the NFL may elect to hold a supplemental draft each year. The matter was discussed with the NFL Management Council Executive Committee, and in light of current conditions, the decision was made not to hold one.

— Tom Pelissero (@TomPelissero) July 1, 2020
On one hand, it's nice to have some closure on this, but on the other, I'm not exactly optimistic that "current conditions" have the NFL deciding not to welcome more potential players to its ranks.
 RUN FRAGEL, RUN! Filed under "Things I Didn't Know I Needed to See" – a side-by-side of Reid Fragel sprinting like Forrest Gump.
June 27, 2020
Nice to see that he's still got those tight end wheels. Take note, red zone defenses.
 SONG OF THE DAY. "Summertime Magic" by Childish Gambino.
 NOT STICKING TO SPORTS. Inexplicable noises, spectral sightings, sudden drops in temperature – something strange is going on at the British Museum... The fastest woman on Earth died setting her record... How dollar stores became magnets for crime and killing... The science behind the power of the eyes... The guy who finished 105 DIY Iron Mans in two years... Stars aren't supposed to go out like this...