Another day without sports, another exercise in hypotheticals to pass the time.
Whos your squad?#GoBucks pic.twitter.com/lU01ipRygy

— Ohio State Football (@OhioStateFB) March 24, 2020
The correct answer is Brian Hartline, Dawand Jones and Parris Campbell. You wouldn't lose a game.
Song of the Day: "3005" by Childish Gambino.
Word of the Day: Umbrageous.
 ONLY OHIO STATE. Turns out, we never even had to worry about where Trey Sermon was going to end up once he entered the transfer portal. He was never even considering any other schools and would have come to Ohio State out of high school if he could have.
Sermon combined vision with speed and showed the power to gain tough yards.

But the belief by those close to him is that Sermon is poised to do more. Part of it is that Ohio State was Sermon's first choice out of high school. But after his back injury, the Buckeyes' interest cooled.

"He was a little disappointed, but we moved on," said his mother, Natoshia Mitchell. "He did the best that he could do at Oklahoma, and then he wanted to grow more."

...

She said her son was considering a transfer before the injury. After it, Mitchell said, he decided that he would indeed enter the transfer portal. Once he did, there was no doubt where he would land, she said.

"He didn't want to hear from any other school," Mitchell said. "He was like, 'Ma, do not talk to anyone else. Ohio State reached out. That's where I'm going.' "
And here we were reading into Twitter followers to try to get a hint about where he'd be going. Though to be fair, we weren't wrong.
Personally, I'm stoked about the Sermon addition. Ohio State has probably the most dangerous and loaded offense in the country that was pretty much just missing a proven running back, especially with Master Teague's injury.
2,467 yards from scrimmage, 6.1 yards per carry and 25 total touchdowns through about 2.5 years is proven enough for me, and I don't even think he's touched his ceiling.
We've seen some magic at work in some players who've transferred to Oklahoma, let's see if it works the other way around.
 LIDDELL TALKS BALL. Outside of the guys who would have been playing in their final Big Dance, there's probably not a player on the roster who was more personally irked by the cancelation of the NCAA Tournament than E.J. Liddell.
Not only did he miss his shot to play in March Madness for the first time, he was playing his best basketball in his last few games and had a chance to make his mark in March. Now it'll have to wait.
The flip side is, he's going to be able to carry that momentum all offseason into next season. I'll go ahead call my shot right now, he's going to be Ohio State's leading scorer next season.
As for that Paul Millsap comparison, he's obviously got a long way to go before he's averaging almost 19 points and 13 rebounds a game in college, but I can dig it. That midrange fade away that's been money for Liddell is textbook Millsap.
 DON'T FORGET SUEING. All attention and excitement is currently on Harvard transfer Seth Towns, which makes sense because he's extremely good and also shiny and new. But don't forget, there are more reinforcements coming next season that have already been on the roster.
This is a very cool set vs a zone pic.twitter.com/Zw3CVyYt8J

— Ross Homan (@Ross_homan1) March 23, 2020
All of these things while playing for a Cal team that went 8-23, ranked 279th in PPG, 318th in 2pt%, 147th in 3pt%, 321st in 3PTA, 334th in assists. Will be in a much better system with more talent around him. Potential to be one of the better players in the BIG10.

— Ross Homan (@Ross_homan1) March 23, 2020
This situation reminds me a bit of C.J. Walker before last season. Most of the excitement was on the three top-50 newcomers (2/3rds of which have now left the team) and not the former starter on an Elite 8 team that was eligible after spending a year working with the team.
And if I can jog your memory even further, Musa Jallow should be available after missing the entire regular season.
But hey, the good news is, we live in a world where we don't have to pick between appreciating one player over another. So let's not.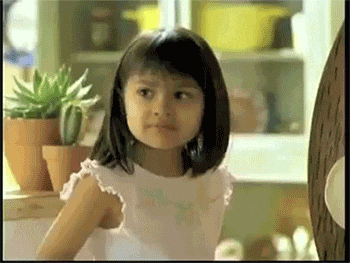 DOUBLE ALL-AMERICANS. The Ohio State women's hockey team didn't get a chance to compete for the natty, but they went ahead and made some history anyway with two All-Americans for the first time in program history.
Jincy Dunne ends her college career on that bittersweet note, but Emma Maltais will be back next season to go ahead and lock up that national title.
 NOT STICKING TO SPORTS. The Kenyan beauty parlour serving female heroin users... a dog sprains tail from too much wagging during its owner's coronavirus quarantine... Six suspected drug dealers went free after police lost evidence in a ransomware attack... With no live sports, a sports commentator is commentating on everyday life... The untold origin story of the N95 respirator mask... A sex doll with implanted human hair leaves people 'certain it's a real person'.