Kyle Snyder capped his final season as a Buckeye with his third NCAA title, ending his college career as a three-time world-level and three-time NCAA champion.
Captain America came in to Columbus as the reigning, defending, undisputed Olympic, World and NCAA champion. He left the same way, winning the second match in as many meetings against Michigan's Adam Coon, the only collegian to hand Snyder a defeat in three seasons.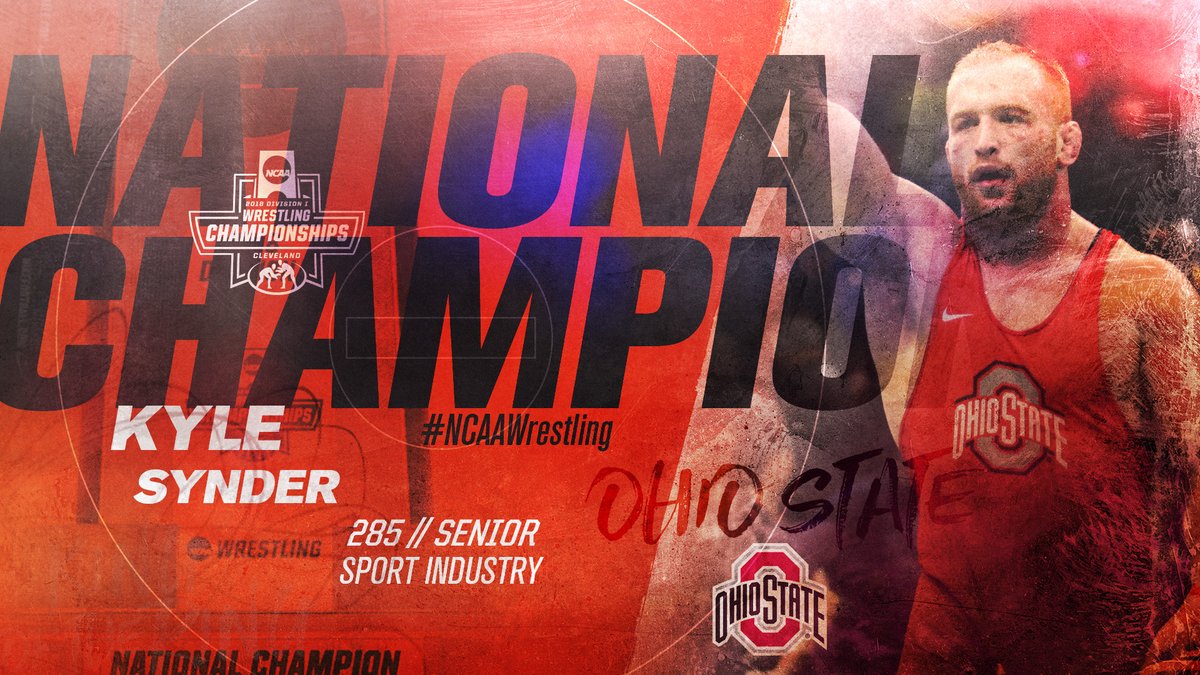 Snyder has been the heart and soul of the Ohio State squad over the past three years, a stretch when he's won not only a trio of NCAA heavyweight titles, but also three consecutive world-level championships, including the 2016 Olympic gold medal in Rio. He became the youngest American in history to win the world championship, in 2015, and then the youngest to win Olympic gold a year later.
His match with Coon was highly anticipated not only because of Snyder's popularity as the face of the sport, but also because Coon handed him that rare defeat during the dual meet a little more than a month ago.
Coon, towering over Snyder at 6-foot, 6-inches tall, and outweighing Snyder by nearly 60 pounds, is a true heavyweight. Internationally, Snyder wrestles 97 kg, the equivalent of 213 pounds. Far from being merely a massive human, Coon is also an extremely talented wrestler, with solid international credentials in Greco-Roman wrestling.
Their meeting Saturday night in Quicken Loans Arena before an NCAA-record crowd saw the two go scoreless through the first period, before exchanging escapes to start the second and third periods.
In the third period, with less than a minute to wrestle, Coon looked to make a move and Snyder countered with the throw-by for the only takedown of the match, going ahead 3-2 with Coon's quick escape. There wasn't enough time for Coon to mount a comeback, and Snyder ended his storied collegiate career with one last victory.
"He's a tough opponent, he's real big so it's hard to wrestle him," Snyder said after the match. "I'm so thankful for all the Buckeye fans who came. I'm thankful for the support from Ohio State and the entire country. I'm going to be wrestling a long time, so thank you."
No, Captain America – thank you.
Call it a career for @Snyder_man45!! Another national championship!!! ELITE

— Urban Meyer (@OSUCoachMeyer) March 18, 2018