Here's some phenomenal swag to close this week. Patrick Gallagher is a driver at Mid Ohio Race Track, an engineering student and life-long Buckeye fan. Thanks to designer Declan Brenan, Patrick was the most stylish driver in the local round of the Playboy Mazda MX-5 Cup: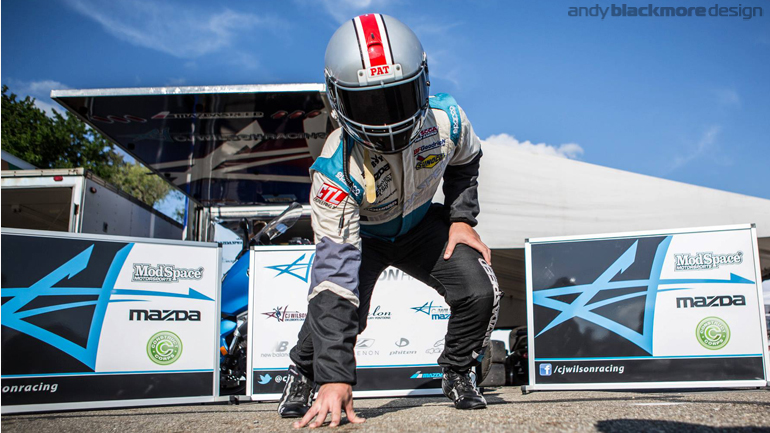 Sadly, these helmets are unavailable for retail. This one-of-a-kind edition was auctioned off in aid of Hematosis and Thrombosis Center at the Nationwide Children's Hospital in Columbus.
You can get the full low-down on the challenges of designing the helmet over at Andy Blackmore Design's page.