Ohio State will build a new facility for its hockey teams.
Among the agenda items for this week's Board of Trustees meeting was a proposal to build a new ice rink for the men's and women's hockey programs. The Board of Trustees approved the plan and construction of the new arena is set to begin in 2024 with a targeted opening of April 2026.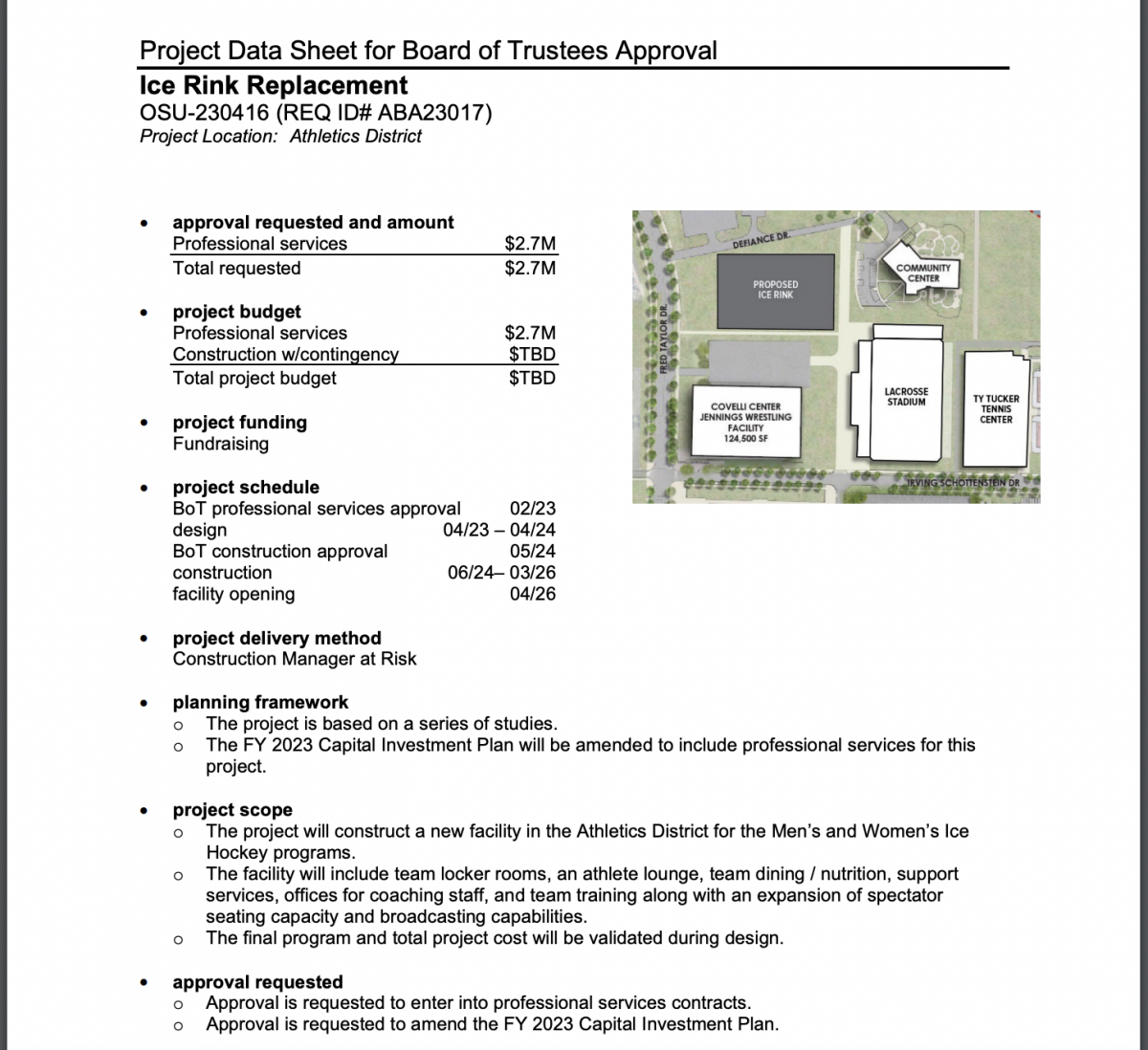 Per the proposal, the new facility will include team locker rooms, an athlete lounge, a dining and nutrition area, support services for the men's and women's hockey teams, offices for their coaches and training facilities along with expanded seating capacity and broadcasting capabilities over the current OSU Ice Rink. The new rink would be located in the Athletic District off of Fred Taylor Drive, adjacent to the Covelli Center and the newly opened Ohio State Lacrosse Stadium.
The total budget for the new facility is to be determined.
While the men's hockey team currently plays its games at the Schottenstein Center, the women's hockey team still plays at the current Ice Rink, which is located next to St. John Arena. That facility only seats about 1,000 people, and Ohio State women's hockey coach Nadine Muzerall told Eleven Warriors after her team won the national championship last March that she had been in communication with Gene Smith and Ohio State's athletic administration about building a new facility.
"We've won with, let's be honest, the ugliest rink in collegiate hockey and we still won a national championship," Muzerall said. "I'll recruit the kid that doesn't care about that and that's not externally driven, because I want that blue-collar kid who never had that growing up anyway. But I would always embrace a new hockey rink. And I gotta give a lot of credit to Gene Smith and his team, as that's his mission ... that is what he said he's gonna leave behind before he retires. We are his final mission, so I feel very confident that he will get this done with his team."