Hello again, puckheads. Happy game day! Your hockey Bucks face some key conference match ups this week. Let's get down to business and preview the action.
men's hockey

Ohio State gained a tiny bit of breathing room between themselves and Michigan State in the Big Ten race last week with a pair of comeback shootout wins at East Lansing. Currently in fourth, three points up on Sparty, they'll look to climb into contention for a top spot this week against No. 8 Wisconsin.
| UW | vs | osu |
| --- | --- | --- |
| Game Times | FRI at 7pm | SAT at 8pm |
| TV | n/a | NBC Sports |
| Radio | 1460 AM | 1460 AM |
| Online | Buckeye Vision | Buckeye Vision |
The Buckeyes and Badgers complete their season series at the Schott after splitting the weekend in Madison back in January. Neither team had their full contingent of players in that series. Ohio State was without the defensive prowess of Curtis Gedig and Craig Dalrymple. Wisconsin was sans Nic Kerdiles and lost Tyler Barnes to injury during Saturday's game. Both squads will be healthier this time around. Gedig and Kerdiles returned from the injured list last weekend.
Wisconsin comes into this series fresh off a huge upset sweep of then No. 1 Minnesota. By all accounts junior netminder Joel Rumpel was outstanding in a couple of 2-1 victories. The wins ran the team's home record to an impressive 15-2-1. Road games have been another story for UW this season.
The Badgers have managed just one win (against a surprisingly bad Miami team) in eight games away from the Kohl Center. However those results might be deceiving since they faced top ranked teams on nearly every occasion and were often without key players like Rumpel and Kerdiles.
Expect Wisconsin to bring a tough, physical, defensively sound couple of games. Rumpel's numbers (1.90 GAA and .933 SV%) are among the best in the nation. He has some quality help in front of him too. Buffalo Sabres prospect Jake McCabe is one of the best blue liners in the Big Ten.
The Buckeyes got away with some sloppy puck possession against the goal-challenged Spartans last week, but they wont be able to afford such carelessness against this week. The Badgers have several guys who can hurt you offensively. Kerdiles will obviously be a player to watch, as will seniors Michael Mersch and Mark Zengerle.
The Buckeyes and Badgers are the two most penalized teams in the Big Ten so this series could very well turn out to be a choppy, special teams affair. That might benefit Ohio State and their killer power play, but it would be even more beneficial for the Buckeyes to match Wisconsin's physicality while staying on the right side of the officials. (It'd be more beneficial for the fans too. Whistle-fests are boring as heck to watch.)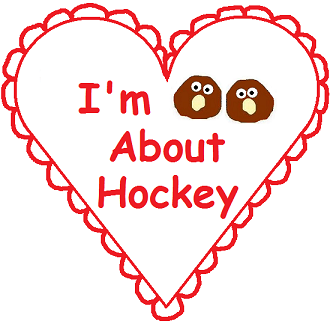 There are a lot of fan-favorite promotions happening at the Schott this week. Tonight is the Teddy Bear Toss. Fans can also get special Valentine's Day concession deals. Tomorrow night is the ever popular cowbell giveaway, as well as the final postgame meet and greet of the season. For more information check out the official preview.  
Ryan Dzingel

After recording an assist at Michigan State Dzingel is now just one point shy of 100 in his Buckeye career. He has 17 goals and 20 assists this season, bringing his all-time totals to 40 goals and 59 assists (according to USCHO). Ohio State has had about a dozen players hit the century mark over the last ten or so seasons, but no one since RJ Umberger has achieved the milestone as early as their junior season. He's special, this Dzingel kid.
Further Reading

Conference Outlook

This week may finally bring some clarity to the B1G standings. (Unless everyone splits, which they will because the hockey gods have decreed there can be no separation in this league.) In addition to the Wisconsin-Ohio State clash. Michigan and Minnesota play a huge series up in Minneapolis. The Wolverines will have to overcome the loss of Alex Guptill. Michigan State visits Penn State. The Nittany Lions also face some injury adversity. They'll be without two of their top defenders, Luke Juha and Nate Jensen.
| big ten | w | l | t | sow | pts | this week |
| --- | --- | --- | --- | --- | --- | --- |
| No. 2 Minnesota | 8 | 2 | 2 | 0 | 26 | vs. MCH |
| No. 8 Wisconsin | 7 | 4 | 1 | 0 | 22 | at OSU |
| No. 10/11 Michigan | 6 | 3 | 1 | 1 | 20 | at MIN |
| Ohio State | 4 | 5 | 3 | 2 | 17 | vs UW |
| Michigan State  | 2 | 5 | 5 | 3 | 14 | at PSU |
| Penn State | 1 | 9 | 0 | 0 | 3 | vs MSU |
Women's Hockey

The ladies are at Bemidji State this week. The outcome of their series with the Beavers will almost certainly decide which team will finish fifth in the WCHA and which will settle for sixth. Ohio State holds a slim three point lead and finishes out their season against current No. 4 North Dakota. Bemidji has some ground to make up but has an easier out, visiting St. Cloud for their final series of the season.
It's important for the Bucks to not only take points from the Beavers this week, but to earn wins as well. Bemidji leads their season series 1-0-1 and would presently win any tiebreaker should the standings come down to that. 
The ladies have an excellent chance earn a "W" or two this week, though. 2014 hasn't been kind to Bemidji. They've won only two games, back at the beginning of January, and are currently on a eight game winless skid. 
The Beavers come into the series off the wrong end of a sweep at Minnesota. They were torched in the first game 10-0 and trailed 4-0 in their second tilt before mounting a furious comeback which fell just short. The Gophers took the second game 5-3. 
The Buckeyes' hot streak was cooled a bit by Wisconsin last week, but they have been a formidable team since the midseason break. The Beavers have not. While it wouldn't be wise to overlook Bemidji, this is a winnable series for Ohio State and an opportunity to distance themselves which they won't want to waste.
Game times are set for 3pm today and tomorrow. Check out the official preview for ways to follow the series. 
Further Reading

Mucho congratulations go out to the eight Buckeye ladies who were named WCHA Scholar-Athletes this week; Becky Allis, Stacy Danczak, Taylor Kuehl, Madison Marcotte, Bryanna Neuwald, Kari Schmitt, Sara Schmitt, and Kayla Sullivan.
Conference Outlook

Nothing affects the Buckeyes outside of their own series. That should be a whale of a battle between Minnesota and Wisconsin. North Dakota is short some players who are with national teams in Sochi, but they should still be able to take care of Minnesota State.
| wcha | w | l | t | sow | pts | this week |
| --- | --- | --- | --- | --- | --- | --- |
| No. 1 Minnesota | 22 | 1 | 1 | 0 | 67 | at UW |
| No. 2 Wisconsin | 19 | 3 | 2 | 1 | 60 | vs MIN |
| No. 4 North Dakota | 14 | 6 | 4 | 2 | 48 | vs MSU |
| Minnesota-Duluth | 11 | 9 | 6 | 4 | 43 | BYE |
| Ohio State | 6 | 13 | 5 | 1 | 24 | at BSU |
| Bemidji State | 6 | 16 | 2 | 1 | 21 | vs OSU |
| Minnesota State | 5 | 18 | 1 | 0 | 16 | at UND |
| St. Cloud | 3 | 20 | 3 | 2 | 14 | BYE |