Michigan State three times, Michigan twice, Purdue twice, Penn State twice, Iowa and Nebraska.
That's all 11 of Ohio State's conference losses since Bucky last got the best of Brutus. The home team torching the Badgers over the weekend was as predictable as the visitors' game strategy, which was - for the 30th consecutive year - to be as Wisconsony as possible and hope for the best.
Nearly half of those losses happened in 2011. The Badgers also visited Columbus that year and it should have been low-hanging fruit for a Wisconsin win - but as everyone knows, fruit isn't considered a food group in Madison. The Badgers graciously provided the only moment worth remembering that season.
That OSU-UW game 11 years ago established the theme for Wisconsin's current OSU drought: Grad student and future Super Bowl Champion Russell Wilson lost the QB battle that night to a true freshman being coached by a videographer.
We thought that was the funniest possible outcome for any Ohio State-Wisconsin game, but then three years later the underdog Buckeyes covered the spread by 62.5 points with a 3rd string QB. In 2019 Ohio State beat the Badgers twice, which is funny in its own right.
Last Saturday Ohio State won by 31 points with basically two Cardale Joneses abruptly starting at DB. Watching mediocre tyrants eat shit may not be America's favorite pastime, but it's in the top 20.
The last time Wisconsin beat Ohio State, Rutgers was still in the Big East. Those Scarlet Knights were coached by former Buckeyes defensive coordinator Greg Schiano.
Which means this week is homecoming for more than just Ohio State! Let's get Situational -
OPENER | CURSE OF THE TROJAN HORSE
Speaking of mediocre tyrants, Texas lost to home underdog Texas Tech over the weekend.
The Longhorns have been lackluster for a decade and you can take your pick of where their struggle began, whether it was the twilight of the Mack Brown era or canning Tom Herman after four years of rebuilding (and four bowl victories!) to hire Steve Sarkisian.
But you might be able to pin this current stretch of unintentional comedy to a single play.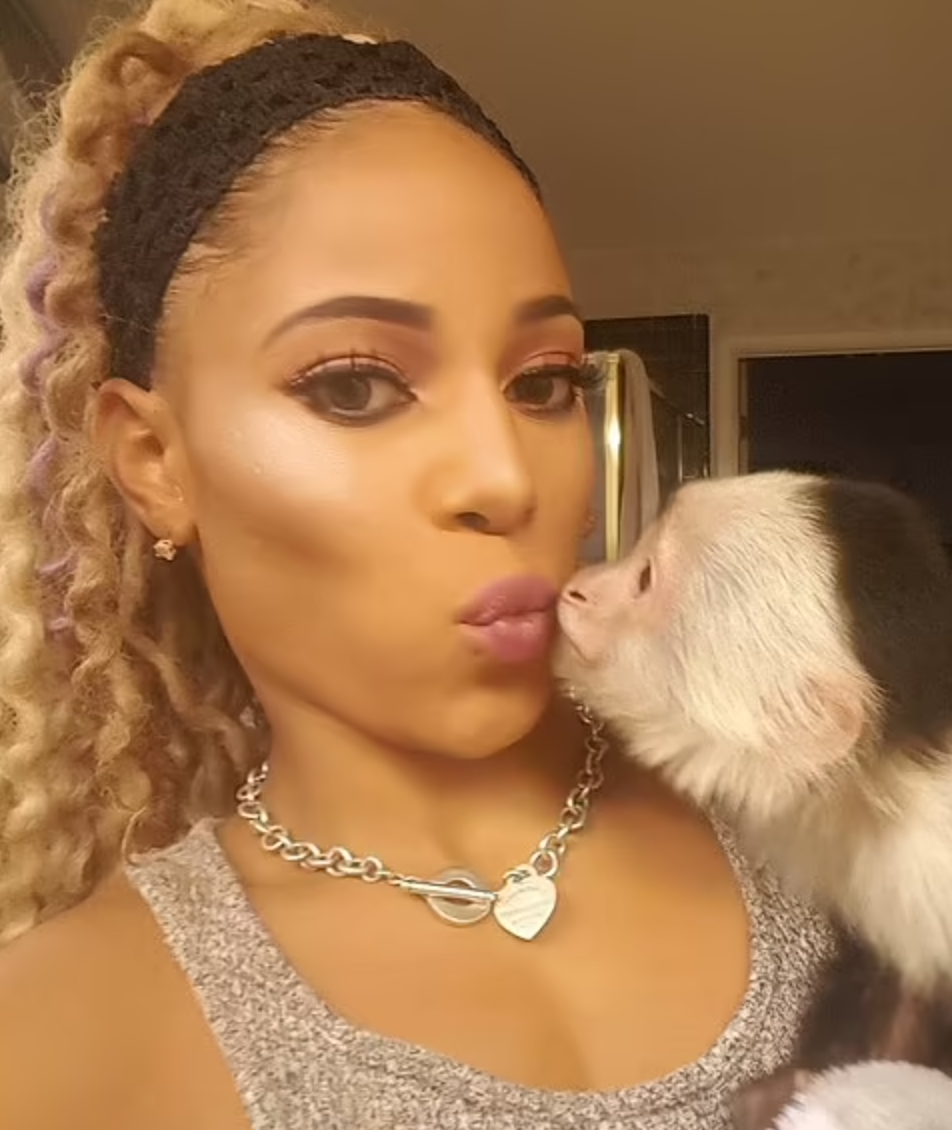 Look at what's gone down since the moment Caleb Williams rolled 66 yards for a touchdown last season (above) on 4th and inches with the Sooners trailing the Longhorns by 21 points. They blew a double-digit lead and lost to Oklahoma.
In the immediate weeks that followed, Texas:
Blew a double-digit lead to and lost to Oklahoma State.
Well-timed Bye week (let's assume they focused on not blowing double-digit leads)
Blew a double-digit lead and lost to Baylor.
Blown out by Iowa State. Didn't blow a double-digit lead.
Lost at home to Kansas, ending KU's 13-year (!) Big XII road drought.
Lost to West Virginia.
That's a six-game slide with a roster containing recruiting classes ranked 3rd, 3rd, 8th and 15th nationally. You can try and find another six-game losing streak in Texas' history, but you will fail so don't waste the effort.
And while that Texas slide was reaching its crescendo, this story broke:
Just to review:

-Jeff Banks leaves wife and kids for stripper known as Pole Assassin (featured on Jerry Springer).
-Texas hires Jeff Banks as special teams coordinator
-Pole Assassins monkey (who performs with her) allegedly attacks a trick-or-treater last night

— Unnecessary Roughness (@UnnecRoughness) November 2, 2021
Pole Assassin made her societal debut the week of the Iowa State blowout, so perhaps Texas tanked that game as a tactic to distract America from her and her monkey - but then a Longhorn player leaked a Texas assistant's tirade and hey that's not how you get people to stop rubbernecking at you.
This was all authentic, disastrous and excruciatingly funny. Anyway, let's continue to last weekend:
Quinn Ewers transfers from Ohio State, shines briefly, promptly gets hurt.
Blew 4th quarter lead and lost to Alabama.
Blew double-digit lead and lost to Texas Tech.
This all began with Caleb Williams on 4th and inches and a 21-point lead. College football is basically mushrooms. It can pair well with pizza, it could make you hallucinate and euphoric - or whoops you made a mistake with one and now you're dead.
INTERMISSION
The Solo
Situational regulars have known for years I am an absolute harlot for sugary chewing gum 1980s pop music. I completed grades one through 11 during the decade. It's my childhood soundtrack.
I enjoyed my childhood, so that music feels good. Apologize for bragging here, but I accomplished amazing feats as a child, like turning my head to look at something without accidentally straining my neck and paralyzing myself with pain.
I could eat two slices of pizza without gaining 17 lbs of water weight. My back never locked up even once; my spine was elastic the entire decade. Schlocky 80s jams remind me of a bygone era when I basically had super powers.
DeBarge was on the marquee from 1983-85 during the genre's schlock peak when pop music briefly hijacked Calypso, creating a series of G-rated party bangers which captivated immortal suburban children like me into believing they could dance and dance well.
Rhythm of the Night features a fake jazz-flute solo. Let's answer our two questions.
Is the soloist in this video actually playing the fake jazz flute?
DeBarge siblings Eldra, Mark, Randy, Bunny and James all had keyboard fluency, but Jeff Lorber - not a DeBarge sibling - was tapped in to deliver this solo via Yamaha DX7, the MVP of 80s synthesizers. Jeff does not appear in this video, because rocking a fake jazz flute solo in a fake Calypso song wasn't a brand DeBarge wanted to convey. VERDICT: No.
Does this fake jazz flute solo slap?
The final boss battle of reappropriated Calypso mid-80s pop songs is DeBarge's Rhythm of the Night vs. Lionel Richie's All Night Long, which as we discussed two seasons ago features a gibberish solo. Richie is the 1-seed here but both solos were so inauthentic we're looking at a double-disqualification, despite the fact both songs absolutely shred. VERDICT: Slaps, without herniating a disc.
The Bourbon
There is a bourbon for every situation. Sometimes the spirits and the events overlap, which means that where bourbon is concerned there can be more than one worthy choice.
Last year we discussed the difference between bourbon and rye using Stellum products as appropriate same-distillery comparators. It was brought to my attention recently that they not only conduct similar experiments in-house, they've bottled them for commercial sale.
Stellum Tara is what happens when a skilled master distiller with an elevated sense of mixology decides to show off. This comes from the same innovators behind Barrell, which has never stopped impressing with its quality or expressions. It might be the best distillery in the game right now, so Barrell behind the Stellum strategy lends more credibility than necessary.
Tara starts with that spicy Kentucky bourbon we showcased last year and folds in a Tennessee bourbon, the mash bill for which I was unable to identify or locate. Based on the third component we'll get to next, I can assume the Tennessee bourbon is what brings so much fruitiness to the experience.
The trifecta is completed by an Indiana high corn (sweet) high rye (spice) bourbon and the result is as sophisticated as it is fascinating. You get dry apricots, semi-sweet chocolate, a hint of caramel and what I could swear was huckleberry but those grow nowhere near where this is sourced. I'm crediting that to the mysterious Tennessee whiskey.
You can't just pour three random bourbons into a cup and get something this good. Don't try it at home. There are professionals who can do this, and for $99 you can buy a bottle of it.
Tara is the Situational Bourbon for Rutgers because I live in New Jersey, where nobody says Joisey. That myth is unrepresentative of the local accent. Everyone here pronounces their Rs.
It's the soft vowels. Ask any Jersey native to say Tara sometime. That's the accent.

CLOSER | THE CONSTANT GARDENER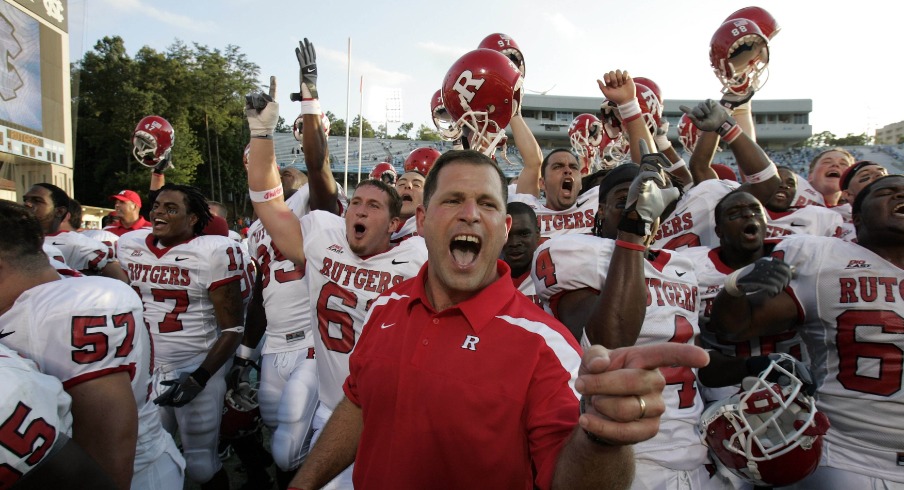 John and Matt Schiano both played football at Columbus Academy. That doesn't happen if Chris Ash doesn't leave Ohio State to take on the head coaching job at Rutgers, a program whose expectations had been significantly elevated a decade earlier by their father.
When Ash left to fill that vacancy, the coach who guided Rutgers to its historic peak accepted Urban Meyer's invitation to lead the Ohio State defense. So Greg Schiano replaced Chris Ash and started reintegrating his brand and ability back into the college football business. His twin boys enrolled at high school in Central Ohio.
The offers for him leave town were swift. Schiano received two major program offers after just one season in Columbus - but he declined both, largely because John and Matt were in high school and liked it there. All told, he loved his Columbus experience and got along wonderfully with Ohio State's current head coach, calling him a lifelong friend.
Greg Schiano carries the odd distinction of having replaced Chris Ash twice.
The quiet-part-out-loud was that Schiano at times was Ohio State's sturdiest coach and crisis manager, especially in the twilight of Urban Meyer's tenure. After the Tampa Bay disaster he needed a vehicle for image rehabilitation. Meyer gave him those keys.
Two years after a sabbatical from coaching he had access and exposure to elite talent, culture, facilities - and a notable crisis - all of which gave his paid internship incredible value. Schiano was given numerous opportunities to lead his own program again. He chose to return home.
He is and was a terrific defensive mind, when he's given both reins to the unit - which didn't happen in Columbus. Offensively, his teams have never been better than average. But his program stewardship chops are unimpeachable; the Scarlet Knights had zero, one, two and three-win seasons in the years leading up to his arrival.
Rutgers had seven, eight, nine and 11-win seasons once he was there. Rarely before, never since.
Once Schiano left Piscataway, Rutgers regressed to its historic norm. He returned to town during the 2020 season, albeit without fans in the stadium. He'll be back again on Saturday leading his old/new program and carrying the odd distinction of having replaced Chris Ash twice.
Thanks for getting Situational today. Go Bucks, beat Rutgers.