The cheapest scream in cinema is the sudden surprise.
It's a common device for lazy or bad writers incapable of scaring people. The scene on screen is quiet, everything seems okay - then a zombie jumps out from behind a bus or something, accompanied by loud-ass music in A-minor.
That's not scary. It's just startling. They're two different emotions. The people responsible need to try harder - like, put an evil clown in a sewer and have it devour a curious child. That's what the pros do!
Speaking of curious children, let's peek back at July, the month we collectively rank our anxieties about each upcoming football season. This July those anxieties were, in ascending order of actual scariness:
Will Zone Six still not be able to run routes or reliably catch passes?
How quickly can Ohio State's offense adapt to Dwayne Haskins' arm from J.T. Barrett's legs?
Could the secondary finally fail to reload?
Which opponent has the best chance to be this year's Iowa?
The fear of what you cannot see is peak horror, because ghouls exist. Monsters love to hang out underneath beds when the lights go out. You just don't know if it's going to be your bed. Three months later we've reached the end of October and true fear has receded. What we have now are cheap screams.
Will Ohio State be able to average even three yards per rush?
Can the Buckeyes go a single game without allowing several 25-yard plays?
What happened to Haskins' ability to run since last November?
The cheapest scream in football is inconceivable surprise.
That's not scary. It's just startling. They're two different emotions. The people responsible need to try harder - like, put an appropriate scheme on the field and have it devour opponents. That's what the pros do!
This bye week has been the longest year in months. Let's get Situational!
THE RUNDOWN: WEEK 9
11. Nick Bosa was just one guy on an 85-man roster. How badly could Ohio State be missing him?
Nick Bosa is still tied for the Big Ten lead in fumbles recovered

— Marcus Hartman (@marcushartman) October 29, 2018
That's good enough for 12th nationally. He's one off the lead 10 weeks into the season!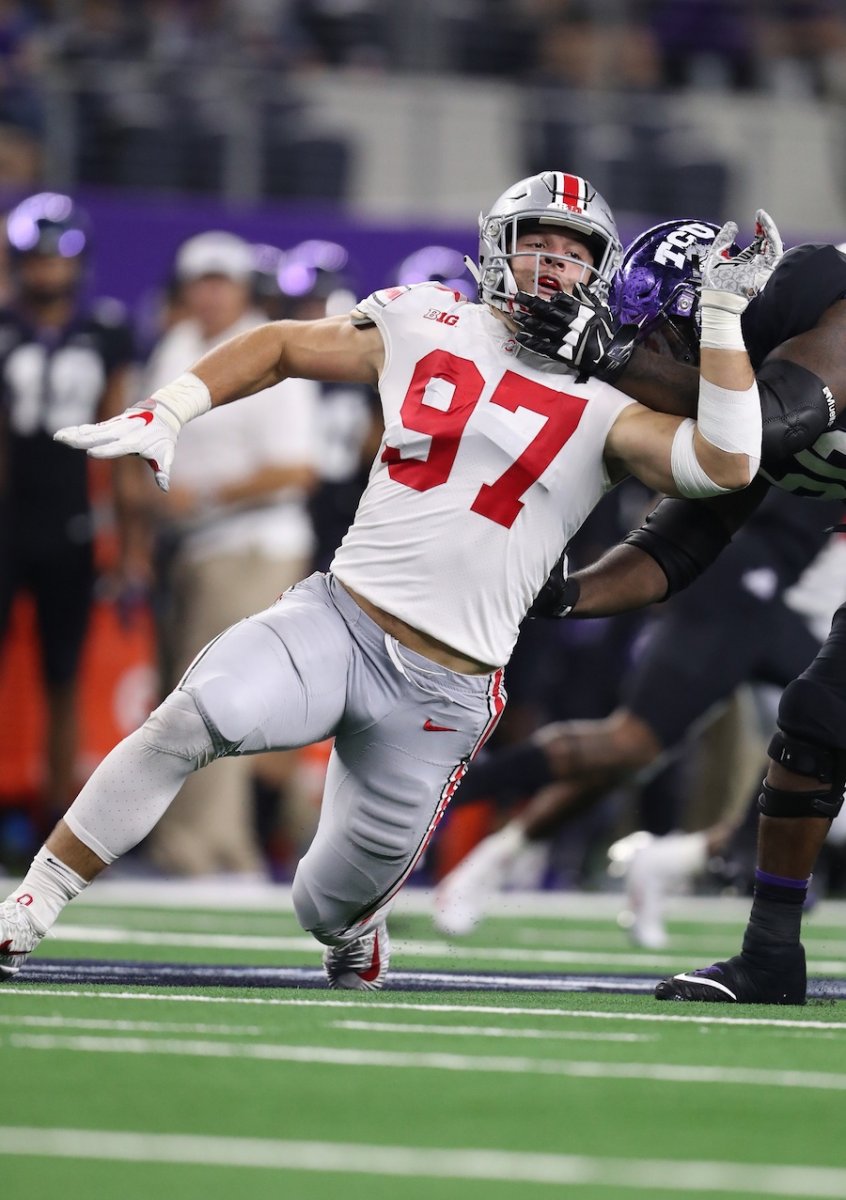 Bosa is also a respectable 14th in sacks and still 3rd on the team, which...well that says a lot about both him and everyone else. He played all of eight quarters in his final collegiate season.
The enormity of his absence - just in terms of forfeited production - is profound, and if the NFL didn't exist or if Bosa still needed another year to gain draft-eligibility his December return would do nothing to close the gaping hole left in the stat sheet by his departure.
It is monumentally easier to scheme against Ohio State's deeply-flowed defense without Bosa covering up so many of its schematic and youthful warts. It's the most devastating personnel loss under Urban Meyer since Braxton Miller's arm fell off in 2014, dwarfing Noah Spence's abrupt departure after 2013 and rivaling Maurice Clarett's dismissal in 2003 post-John Cooper. That's the only one where the team never recovered.
Buckeye linebackers have been erasing themselves from plays all season, even prior to Bosa's injury, and none of the Rushmen have, understandably, been able to equalize the big play production the Buckeyes were getting from Bosa's side of the line.
It was startling to lose him so early on in the season, but what hasn't materialized in his absence is what's scary. No unit turns out talent like Larry Johnson's, and attrition is finally starting to affect it.
10. When a head coach's future is at risk and employment is on the line, it's not uncommon to break the emergency glass and yank the lever marked ROLL HEADS.
USC head coach Clay Helton announced that he will take over play calling duties for the rest of the season and OL coach Neil Callaway has been relieved of his duties. #FightOn pic.twitter.com/ur8F1VATvj

— USC Trojans (@USC_Athletics) October 29, 2018
Helton's Trojans are just 4-4 one season after winning the Pac-12, so it's a little warmer in Southern California than the weather report claims. He's their fourth coach post-Pete Carroll, and USC is one of a handful of programs with no ceiling. Fortunes at programs like that are heavily coach-dependent. It's similar to how not winning double-digit games in Columbus is grounds for martial law.
Callaway played for Bear Bryant and has SEC assistant gigs all over a lengthy resumé, but the glass is broken and he's been dismissed from a 4-4 underachiever. So...who's in?
RB coach Tim Drevno will take over offensive line duties as well.

Full story:https://t.co/JituIUMHX6

— USC Trojans (@USC_Athletics) October 29, 2018
If that name rings a bell, here is Drevno in a gladiator fight in Rome in 2017, just a few months prior to his unexpected exit from Ann Arbor:
.@CoachJim4UM vs. @CoachDrev

ARE YOU NOT ENTERTAINED? #HAILROMA pic.twitter.com/wtdo9MApwH

— Michigan Football (@UMichFootball) April 28, 2017
Drevno was a legacy member of Jim Harbaugh's Trusted Friends and Family™ hiring policy prior to a quiet divorce after last season. He was retained from the previous regime at Harbaugh's first gig in San Diego then followed him to Stanford, the 49ers and Michigan - every stop.
They worked together through four employer changes over 13 years. Breaking up is hard to do. After a third season of falling well short of expectations, Harbaugh broke the glass, yanked that lever, went outside his inner circle and got Ed Warinner to coach his OL, and well, he now has the Wolverines' best line Wolverines in at least a decade.
Staff shakeups are healthy. Position coaches are the ultimate technicians - they're foundational to that side of the ball functioning properly. 
Unlike Southern Cal, Ohio State isn't suffering through a 4-4 record *clutches chest* but functioning properly are trigger words for the Buckeyes this season. That ROLL HEADS lever is available for yanking at every program, especially the wealthier ones that have a glut of qualified candidates impatiently waiting at the door.
Semi-related: Harbaugh was the best man in FSU coach Willie Taggart's wedding, yet they've never hired each other or worked together. That's probably for the best.
9. The Buckeyes were off last weekend. Didn't matter; the AP Poll was still impressed.
Absence makes the heart grow fonder. It applies to more than just your tolerable ex.
Not playing football has been pretty good for Ohio State's poll movement under Meyer. Five seasons ago, the only week the 2013 Buckeyes moved up at all during the entire season was the only one where they didn't play. The idea of OSU football can be sexier than the reality.
Last season Ohio State jumped three spots in the AP poll twice; once after it took down Penn State 39-38 in J.T. Barrett's magnum opus, then two weeks later when it rebounded from its 31-point humiliation in Iowa City with a 45-point destruction of Michigan State.
There are no more byes on the schedule, which is a shame because the Buckeyes were trending toward a No.1 ranking with a couple more weeks off. Don't laugh; it's only been 11 years since they jumped from 5th to 1st in the final BCS rankings without playing a game. 
It's very hard to lose when there's no game. In fact, the last time any team took a crushing L while not playing, TCU and Baylor both got jumped by the 2014 Buckeyes in the final CFP rankings. Sucks to suck, Big XII.
8. The Buckeyes' last three outings - in case you forgot! - have been of the strugglebus variety. Purdue was a catastrophic loss, but even in victory Minnesota was an alarming case of foreshadowing and Indiana was as underwhelming as it was disturbing for all the reasons you know and hate - 4-and-5-star recruits, expensive coaches, every possible program advantage, why can't they do basic shit properly anymore, blee blah blee blah barf.
And they've looked subpar against programs that have no idea what relevance even feels like.
NUMBER OF POLLS SINCE LAST AP RANKING

| TEAM | LAST RANKED | LOL WHEN WAS THAT? | HOW OLD WAS J.K. DOBBINS |
| --- | --- | --- | --- |
| PURDUE | 183 POLLS AGO | Sept 30, 2007 | 8 |
| MINNESOTA | 61 POLLS AGO | Nov 23, 2014 | 15 |
| INDIANA | 404 POLLS AGO | Sept 20, 1994 | N/A |
| PENN STATE | currently ranked | now | 19 |
| TULANE | 323 POLLS AGO | Final 1998 poll | 2 weeks |
| TCU | 6 POLLS AGO | Right before playing OSU | 19 |
| RUTGERS | 95 POLLS AGO | Nov 18, 2012 | 13 |
| OREGON STATE | 91 POLLS AGO | 2013 Preseason Poll | 14 |
Six of Ohio State's eight opponents don't have a single player on their roster that has been a part of a winning college football culture. No one on Indiana's roster was born the last time the Hoosiers were ranked.
Purdue has now beaten Ohio State three times since its most recent AP ranking. Trick or Treat!
7. Earlier in this broadcast:
Which opponent has the best chance to be this year's Iowa?
The rhetorical was real, and it wasn't rooted in paranoia either. Those Clemson and Iowa bloodbaths both happened in real life and in high definition, and there were plenty of witnesses, which made cautious fortune tellers of us all. 
At Purdue will be this years at Iowa game

— Cory Fleming (@corycfleming) August 31, 2018
Purdue could be this years Iowa trap game

— Justin Groshon (@Justin4_OSU) August 31, 2018
Right ..have to go to sparty...have to go to Purdue...always struggle at Purdue classic trap game...this year's Iowa

— Kyle (@knewland015) September 30, 2018
Our safeties are still taking bad angles, this shouldn't happen this late in the season. With Purdue's offense this could turn into last year's Iowa https://t.co/OOYHA1ip4n

— Larry Ventresco (@larry1ventresco) October 7, 2018
Hopefully Purdue isn't this year's Iowa

— RobManfredIsTheDevil (@IncidentOnE9St) October 13, 2018
As Confucius famously announced from his hot tub: He who loses by 29 points heading into a bye week loses twice.
6. First CFP rankings are out, and great news - everything is going according to plan.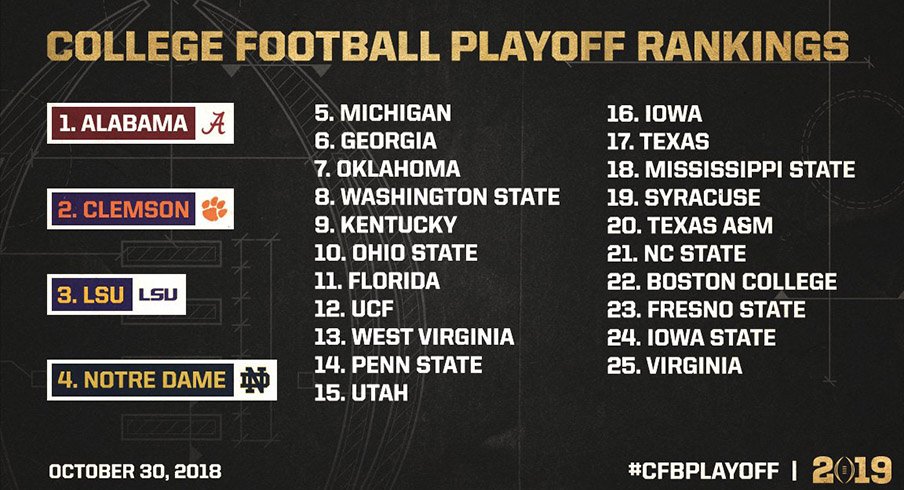 IN CASE YOU FORGOT WHAT DESTINY LOOKS LIKE:
OHIO STATE CFP RANKINGS TREND

| YEAR | OSU RANK IN FIRST POLL | LAST POLL |
| --- | --- | --- |
| 2014 | 16th | 4th* |
| 2015 | 3rd | 7th |
| 2016 | 6th | 3rd* |
| 2017 | 6th | 5th |
| 2018 | 10th | TBD |
The Buckeyes don't need to move up nine spots. They just need to move up six.
Ohio State being ranked in the double-digits in the first CFP poll is optimal because as you can see above, 100% of the time it works every time. Stars are aligning. This is the Buckeyes' first major victory since they went two consecutive drives without a penalty flag against IU.
HALFTIME: THE BOURBON
There is a bourbon for every situation. Sometimes the spirits and the events overlap, which means that where bourbon is concerned there can be more than one worthy choice.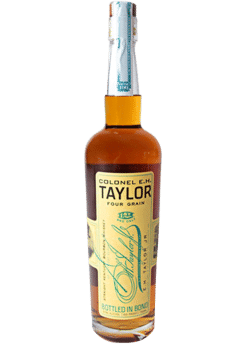 The Situational Bourbon/Halloween Candy pairing guide was released last week in preparation for the avalanche of sugar that awaits you this evening. This week's edition goes out to those of you who will be manning the front door and receiving dozens of little beggars dressed up mostly as Fortnite characters. 
Candy duty is real work. There's a bourbon for that.
It's going to be chilly and you will have survived another hump day during a work week - but you can see what's coming this weekend, and it's depressing. No, it's not the Buckeyes trying to run the ball on 3rd and 2; we've reached the end of Daylight Savings Time.
It's going to be dark as hell outside at like 4pm starting Sunday all the way up until the Big Ten Tournament. Fortunately, bourbon exists - and what better time to prepare for Seasonal Affective Disorder's big debut than tonight when your doorbell rings 38 times, causing your dog to bark maniacally *punches keys in calculator* 38 times.
If you've successfully negotiated your way out of walking around the neighborhood tonight, Colonel Taylor Four Grain is a solid option for front door duty as you watch little hands fish around your popcorn bowl, scavenging the best Fun Size nuggets you have to offer. The cleanest way I can describe 4G's flavor is that it's pancake-flavored bubblegum. Halloween-appropriate. It's drinkable candy.
Four Grain is sweet and just hot enough for if you're getting gusts of wind every time you open the door, or just sitting on your porch waiting for moochers. 
THE WALKUP: WEEK 10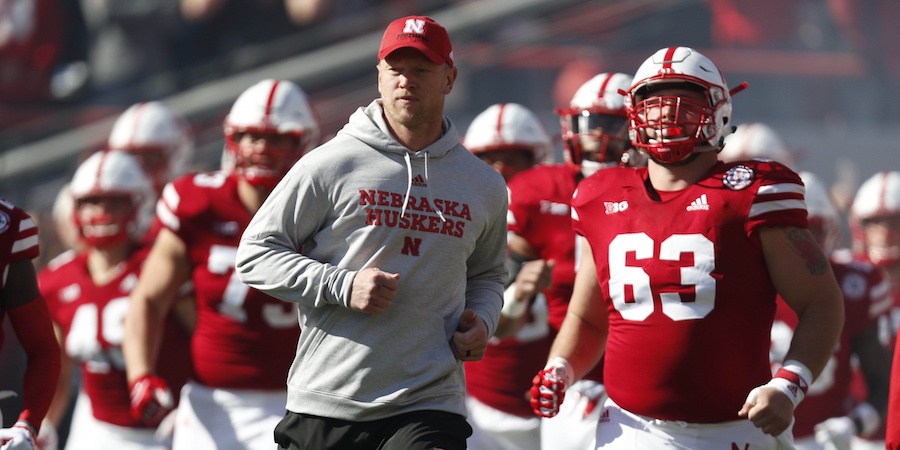 4. We'll know how the rest of the season goes this Saturday after one half of football.
If things start well and continue that way, that's the omen we want - so, right around 1:30pm. We'll know even sooner - after one quarter - if a team that resembles the one we've witnessed for significant stretches this season shows up and cannot run the ball at all, cannot stop committing penalties or prevent big plays. We'll know how baked this campaign is while the sun is still out. That's the bad omen.
It happened after last year's "Purdue" game, which was against Iowa (this year's Iowa game was against Purdue; please try to keep up). The Buckeyes were up 14-0 on the Spartans and 35-3 at the half. They weren't losing again, and we figured that out by halftime.
Winning the Moment against Nebraska will tell you all you need to know about the moments still to come. Crystal Ball Saturday.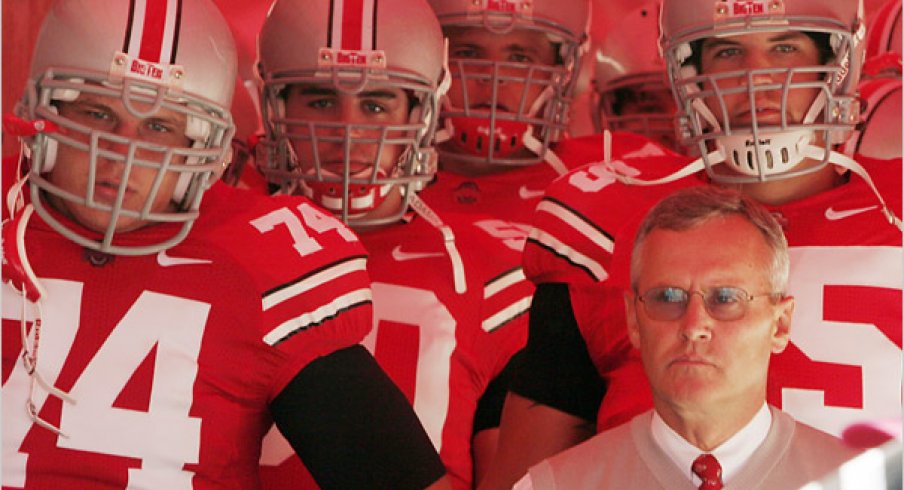 3. One of the most fascinating elements of the Meyer era is seeing his relative inability to cover for subpar assistants compared to his predecessor. Whether it's Everitt Withers, Zach Smith, Tim Beck, Peter Principle Warinner, Greg Studrawa or Best Man Bill Davis - they were or are exposed and on display with or without their boss on the sideline. Replacing Withers with Chris Ash resulted in immediate, visceral improvement.
Replacing Ed Warinner with Stud did not produce an upgrade. Replacing Zach with Brian Hartline became the loudest that it's the position coach, stupid has ever been screamed. Taver Johnson is back in town and his unit doesn't quite perform the way it did under his previous boss in Columbus. If there's a Malcolm Jenkins, Chimdi Chekwa or Kurt Coleman in his unit, we're not seeing it just yet.
Contrast Meyer's assistants to those under Jim Tressel - who kept multiple Tressels on his OSU staff, but their units' performances never forced the word nepotism into the conversation. Nick Siciliano was never intended to be a permanent successor to Joe Daniels; he was a placeholder during medical leave. This ended up biting them when Daniels didn't return and ended up succumbing to cancer. 
Tressel was the de facto QB coach, but then vacated his post exposing Siciliano. It went so poorly he had to exit coaching for several years (he's back, btw).
it's hard to remember a case outside of post-Virginia Tech 2014 where URBAN'S COACHING fix didn't involve bringing in new personnel.
The case against Jim Bollman began while Tressel was still in charge, but it was built on his reputation for being a passive recruiter while refusing to build roster depth or keep more than literally one tackle in his unit. With Tressel gone, his inability to coach his way out of a paper bag was nationally televised, and now he's Team Grandpa in East Lansing. Harmless.
Vest was pretty damn good at disguising warts. He operated a benevolent dictatorship and micromanaged the hot spots, which gave cover to his subpar assistants. Meyer, as blue blood programs must do, also operates a monarchy but says yeah, we've got to fix that about his program's warts just about every time there's a microphone in front of his mouth. And it's hard to remember a case outside of post-Virginia Tech 2014 where that fix didn't involve bringing in new personnel.
The team's performance during his suspension had strong 2011 potential to it, like when Luke Fickell was thrust into an impossible role for one year. Instead, Meyer's Buckeyes looked a little flawed but mostly fine. It says a lot about the disparate people management styles and philosophies used by Tressel and Meyer.
2. The evening commute is going to be dark for months, however:
The next time there won't be a college basketball game on Tuesday is April 9.

— Ken Pomeroy (@kenpomeroy) October 30, 2018
The Major League Baseballification of college basketball is great - you get a fix every single night, and you can watch two full games in about seven innings of your precious time. 
And Chris Holtmann is going to be underestimated once again. His team is so damn young, but once Daylight Savings starts up again they should be grizzled and gelling. The inevitable frustrations and unexpected triumphs are going to make for another fascinating season.

1. This Saturday. You. Us. Food. Drinks. Charity. We started throwing these bangers in 2010 and the Buckeyes are undefeated whenever we do, so it's going to be a marvelous day.
Come hang out, bring some friends, bring some cash, feel extremely good about where it goes - and give yourself a memorable Saturday prior to getting an extra hour of sleep that night.
Thanks for getting Situational today. Go Bucks. Beat Nebraska.