Woody Hayes once said "three things can happen when you pass, and two of them are bad" and thus his iconic offense known as "three yards and a cloud of dust" was born. Relying on the fullback, it became the bread and butter of Ohio State's offense by grinding out yards at the line of scrimmage.
But when Hayes opened up his playbook on a critical fourth down against Duke in 1959, fans were excited to see an uncharacteristic pass play by Tom Matte to seal a win and hoped the days of "three yards and a cloud of dust" were behind them. 
From the September 30, 1959 issue of The Lantern: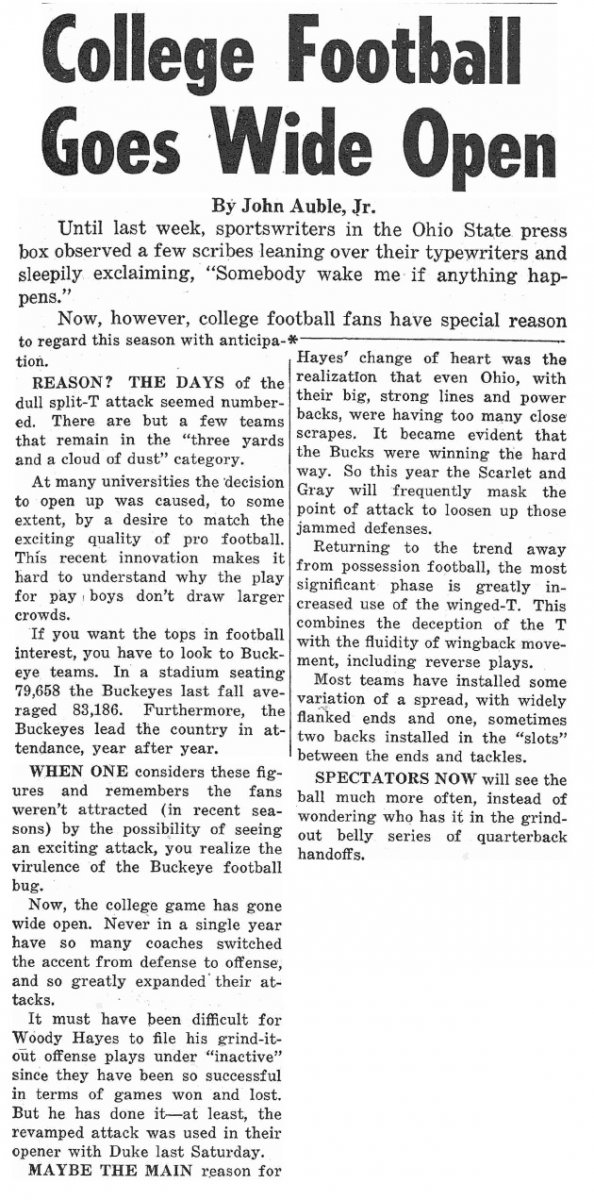 A shift in the football landscape with more coaches relying less on the run game could have been the inspiration behind integrating more passes into the offense, but Hayes didn't fully abandon his conservative style just yet. 
In a 1964 matchup against Indiana, fans were once again optimistic at the first sight of a pass and aired their grievances over the lack of entertainment the "three yards and a cloud of dust" offense provided.
From the October 8, 1964 issue of The Lantern: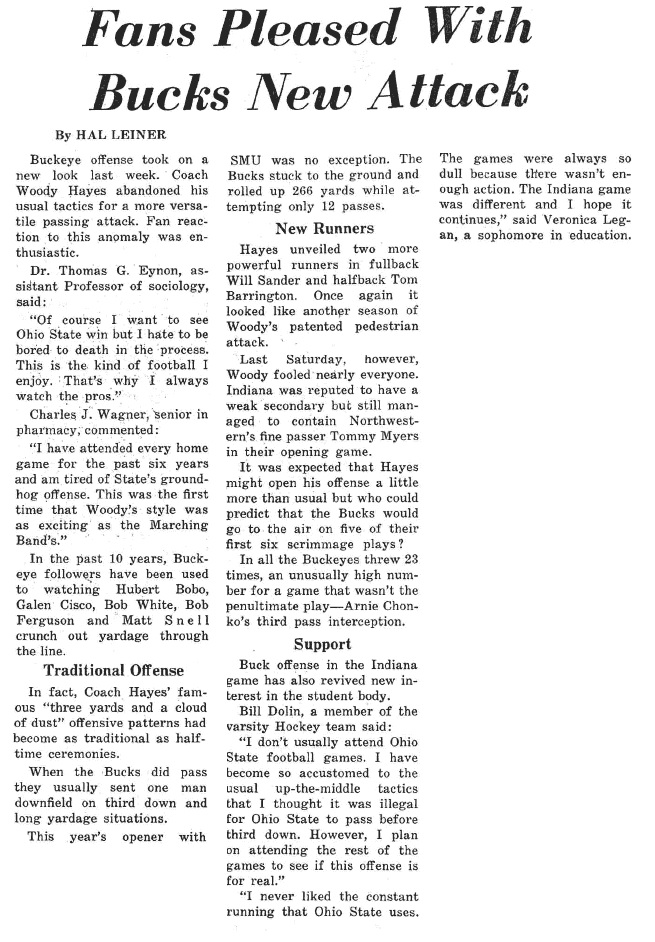 Those fans would have to endure a few more years of the conservative ground game as it never really disappeared from Hayes' offense until his gradual adoption of the I-formation towards the end of his career. 
But while college football and entertainment value now live together in harmony, "three yards and a cloud of dust," though boring, became a loving ode to remember the legendary coach.