The name Ohio Stadium was chosen to represent the people of Ohio who helped make the successor to Ohio Field possible. But what if the Shoe went by another name, perhaps honoring either the two-time Heisman Trophy winner Archie Griffin or the legendary head coach Woody Hayes?
House Bill 1353 proposed by State Representative Michael Stinziano in 1976 would have changed the name of Ohio Stadium to Archie Griffin Stadium without University approval. Many opposed the idea of the name change and the implications it would have on tradition surrounding the University's process in naming buildings on campus.
From the March 3, 1976 issue of The Lantern: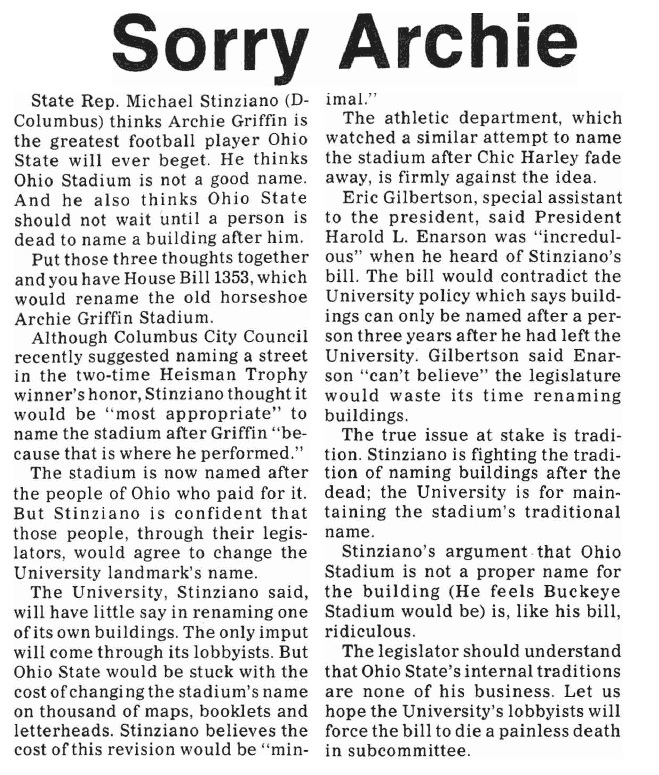 But, Ohio Stadium lived to see another day until 1979 when a Columbus radio station sponsored a movement to rename it Wayne Woodrow Hayes Stadium. 
From the January 4, 1979 issue of The Lantern: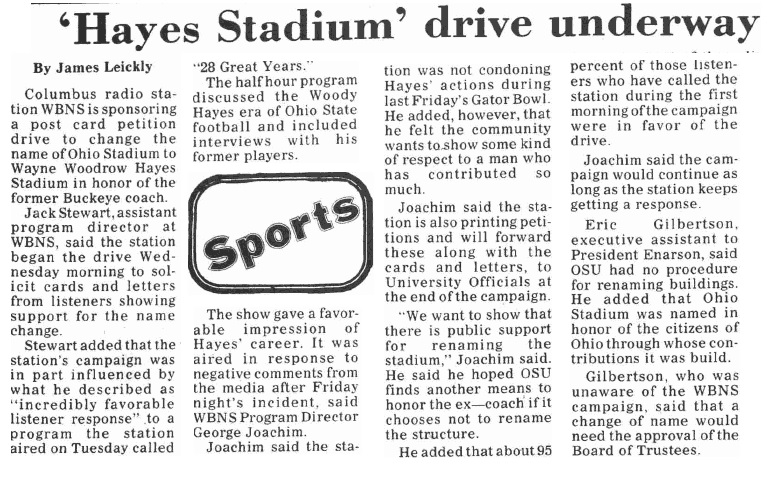 Unsuccessful the first time around, the Undergraduate Student Government at Ohio State tried again to honor Hayes. They pushed a petition to change the name of Ohio Stadium to The Woody Hayes Memorial Stadium in 1987 with plans to present the petition to the Board of Trustees. 
From the March 13, 1987 issue of The Lantern: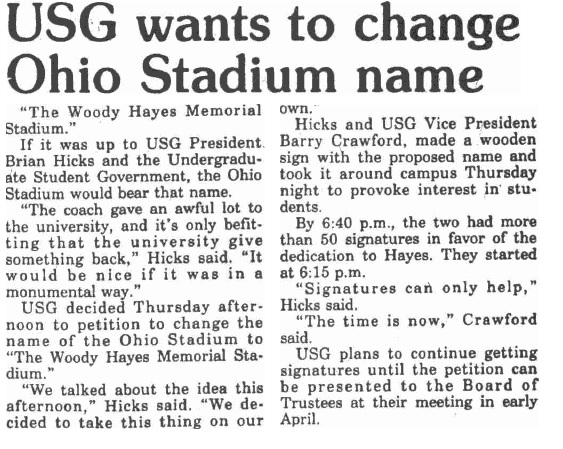 In an op-ed in 1987, The Lantern called for keeping the name of Ohio Stadium, but to honor Hayes in a different way. 
From the April 1, 1987 issue of The Lantern: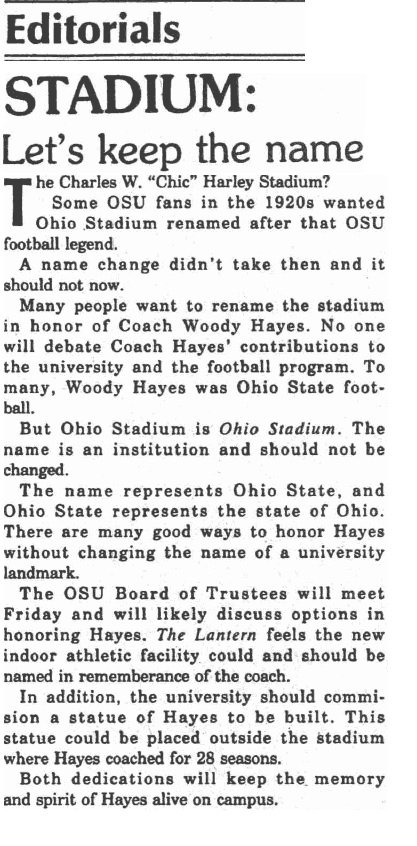 The Woody Hayes Athletic Center was dedicated later in 1987. 
Though I imagine Ohio Stadium will be around for years to come, who knows, maybe we'll be walking through the gates of a new stadium honoring Griffin or Hayes on Saturdays in the Fall, someday.