Welcome back to Remember When, where we delve into some interesting moments in Ohio State sports history.
Ohio State led by Woody Hayes — and with a little help from Minnesota —finished the regular season 8-0-1, Big Ten Champion, and was prepped to play for a National Championship in Pasadena. The decision on if Ohio State would make the trip to California was left to University faculty as the contract with the Big Ten and the Rose Bowl had expired.
The faculty voted 28-25 against the Buckeyes participating, and the Rose Bowl bid ultimately went to Minnesota. 
From the November 29, 1961 issue of The Lantern: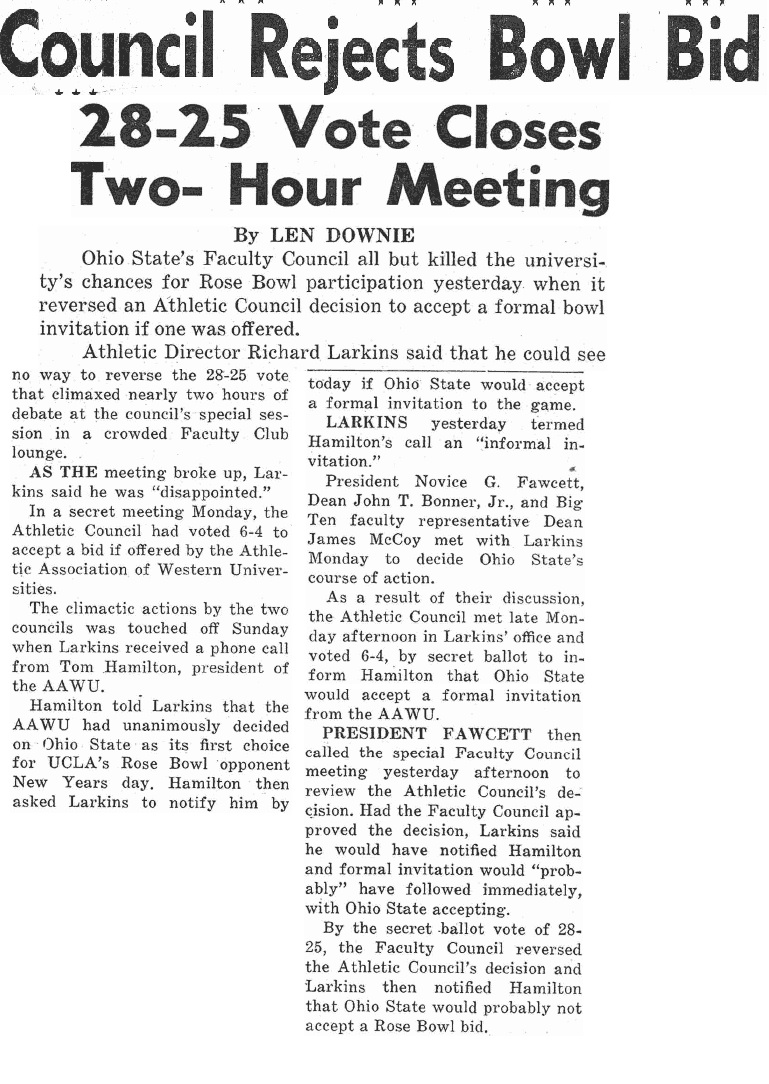 An underlying fear of the overemphasis on the powerhouse program that Hayes was building, and a desire to preserve the focus on academics seems to be the main reasoning behind the faculty's decision. But, Hayes handled the disappointing news perfectly in one of the shining moments of his coaching career. 
Also from November 29, 1961 issue of The Lantern: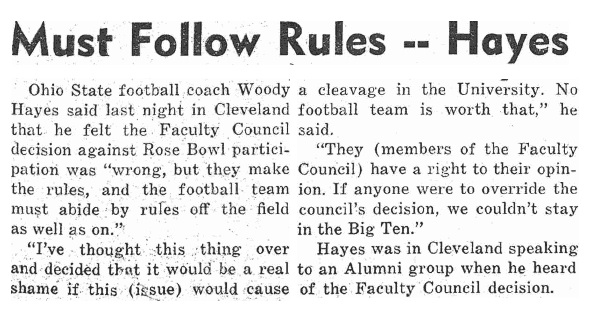 Ultimately, Ohio State was dubbed the 1961 National Champion by the Football Writers Association of America, but the football program faced a road to recovery after the decision to decline the Rose Bowl had long-lasting implications on recruiting.