After a heartbreaking loss in The Game, Ohio State's season was all but over. But then the Buckeyes received a second lease on life when they reached the CFP, where they will have a chance to win a national title.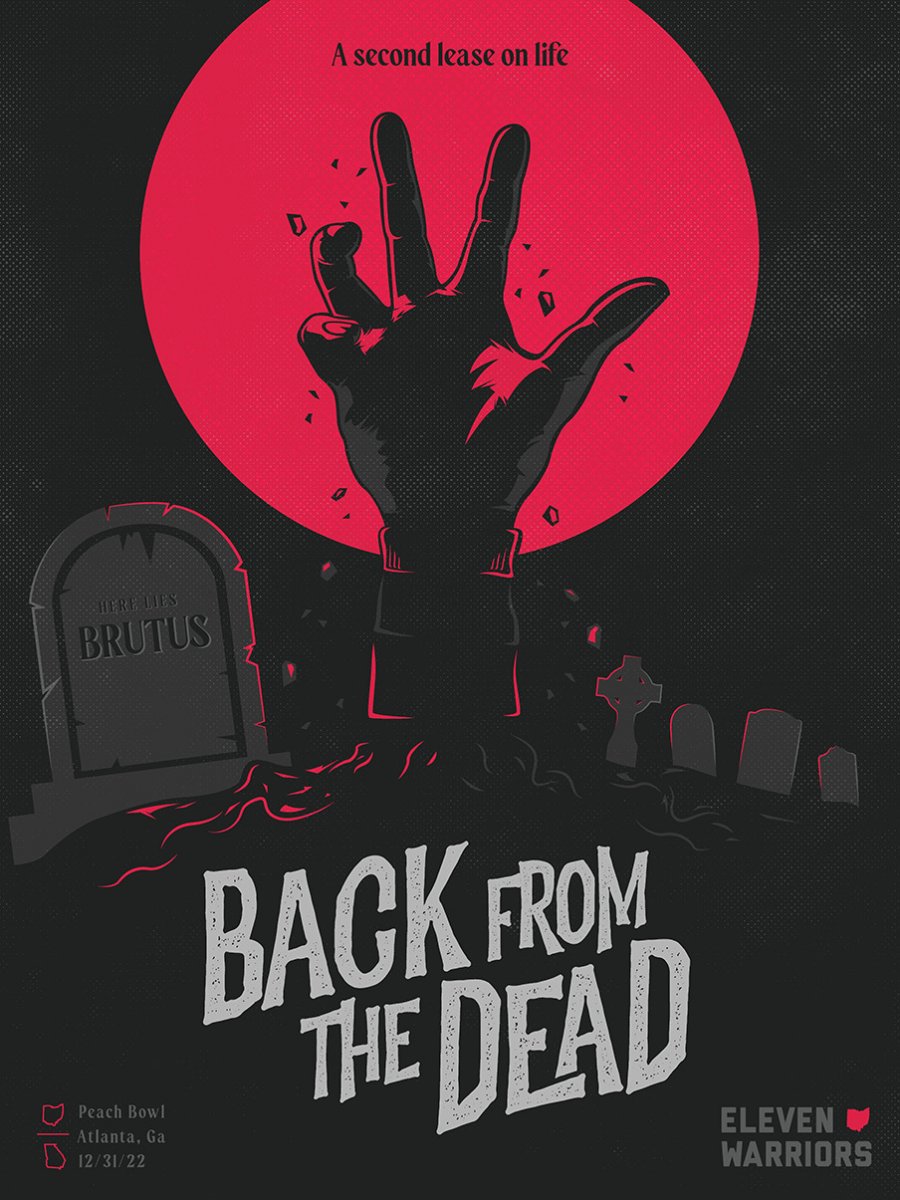 As the No. 4 seed, Ohio State will face top-seeded Georgia in its own backyard when the Buckeyes play the Bulldogs in Mercedes-Benz Stadium in Atlanta. Led by head coach Ryan Day and Heisman finalist C.J. Stroud, the men in the scarlet and gray hope not to waste their newfound opportunity and use an underdog mentality to make an improbable run toward a national championship.
Ohio State had had success as an underdog in the College Football Playoff before, as the Buckeyes won the inaugural CFP in 2014 as the fourth seed by defeating Alabama and Oregon. They will look to replicate that success on Saturday at 8 p.m. in the ATL.
You can follow the poster's artist, Sam Harachis, on Instagram to see more of his unique creations, including the "We Broke the U" tee featured on the Eleven Warriors Dry Goods store and the first 12 Game Posters of the 2022 season.
If you'd like to print this poster out, you can download a high-resolution PDF from the link below. These should look sharp up to 18 inches by 24 inches.