Heeeeeerreeee's Brutus!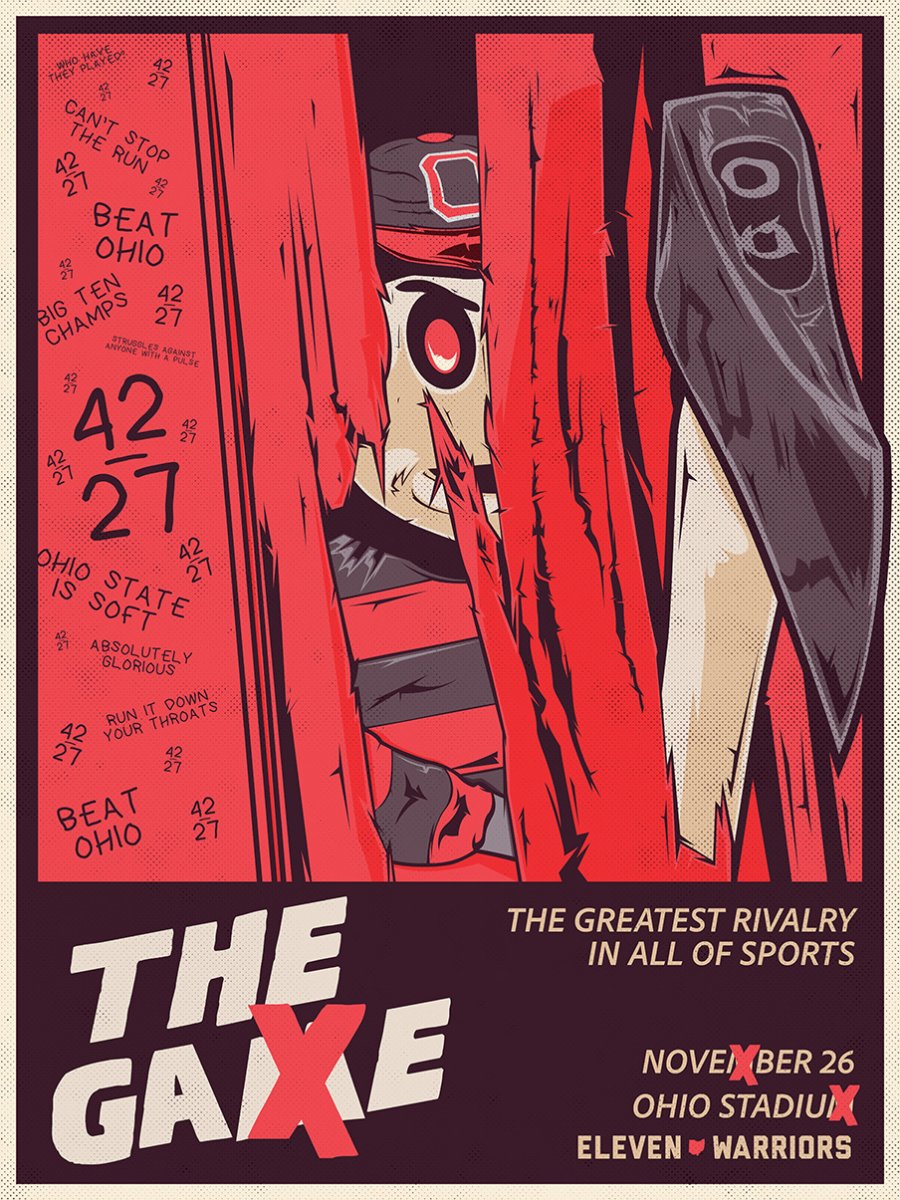 The Buckeyes are coming for the Wolverines on Saturday in the 118th edition of The Game, which will be played in Columbus inside the Horseshoe.
Ohio State and Michigan will battle as undefeated teams for the first time since 2006 and are the second and third-ranked programs in all three major polls, including the College Football Playoff Top 25, which sets up a top-five matchup for the heated rivals.
You can follow the poster's artist, Sam Harachis, on Instagram to see more of his unique creations, including the "We Broke the U" tee featured on the Eleven Warriors Dry Goods store and the first 11 Game Posters of the 2022 season.
If you'd like to print this poster out, you can download a high-resolution PDF from the link below. These should look sharp up to 18 inches by 24 inches.