While many Ohio State football players returned to the Woody Hayes Athletic Center after three months away when voluntary summer workouts started on Monday, a dozen Buckeyes who arrived at the WHAC on Monday were doing so for their first on-campus workouts of their Ohio State careers.
Each of the 11 members of Ohio State's recruiting class of 2020 who were not early enrollees were present for the first day of voluntary workouts on Monday – to start out, they're going through their workouts separate from the rest of the team while they get acclimated to life as college football players – as was transfer running back Trey Sermon, who is also in his first week as a Buckeye after choosing to leave Oklahoma this spring.
Below, we take a look at each of Ohio State's 12 newest scholarship players and what they could bring to the team as they start their careers in Columbus.
Trey Sermon, RB
Sermon is the most noteworthy of the new arrivals for the upcoming season, as he is projected to be the Buckeyes' starting running back in 2020. After running for more than 2,000 yards in three seasons at Oklahoma, Sermon adds a much-needed boost of experience to the Buckeyes' backfield, which is replacing J.K. Dobbins while Master Teague and Marcus Crowley are both recovering from injuries.
A graduate transfer, Sermon has only one remaining year of collegiate eligibility but is immediately eligible to play. Like Jonah Jackson at left guard last year, Sermon fills a void at a position where the Buckeyes needed a ready-to-play veteran for this fall, and he has the potential to emerge as one of the Big Ten's best running backs while bridging the gap to a running backs room that should have plenty of depth and candidates to play in 2021.
Miyan Williams, RB
Sermon isn't the only running back starting his career at Ohio State this week, as true freshman Miyan Williams is also among those who are enrolled in summer classes and participating in on-campus workouts now.
While Williams is only a three-star recruit, he's a well-built back who has undergone an impressive physical transformation over the past year – he stood out just walking into the building on Monday – and was highly productive at Cincinnati's Winton Woods High School. It would be a surprise if he saw substantial playing time as a true freshman, but this will be an important year for him to develop and try to establish a foothold on the depth chart before highly touted running back recruits TreVeyon Henderson and Evan Pryor arrive in 2021.
Joe Royer, TE
Ohio State's lone tight end for the class of 2020 is now on campus as Joe Royer, another three-star prospect from Cincinnati, also arrived at the Woody Hayes Athletic Center on Monday.
In his first year on campus, Royer's primary goal will likely be to get stronger and develop as a blocker. He has intriguing upside at 6-foot-5 with good athleticism and receiving ability, but he isn't likely to see much playing time as a true freshman with a trio of upperclassmen – Luke Farrell, Jeremy Ruckert and Jake Hausmann – leading the depth chart.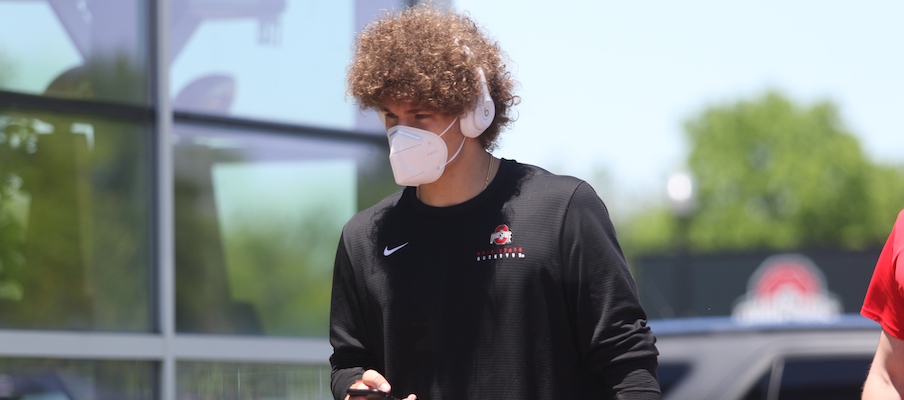 Josh Fryar, Jakob James and Grant Toutant, OL
All six of Ohio State's offensive line prospects in the class of 2020 have now arrived on campus, with summer enrollees Fryar, James and Toutant joining early enrollees Paris Johnson Jr., Luke Wypler and Trey Leroux in Columbus.
Ranked as three-star recruits, Toutant, Fryar and James each bring a little something different to the table: Toutant is a 6-foot-7 tackle, James is expected to kick inside to guard and Fryar is a versatile lineman who could potentially play either guard or center. Their first year on campus, though, will be a developmental year for all of them – starting with their work in the weight room and continuing on the field with Greg Studrawa once practices begin – as none of them are expected to be on the two-deep right away.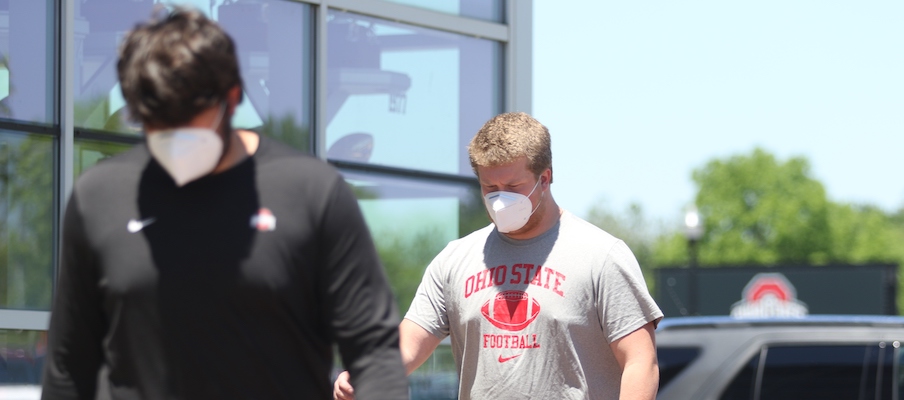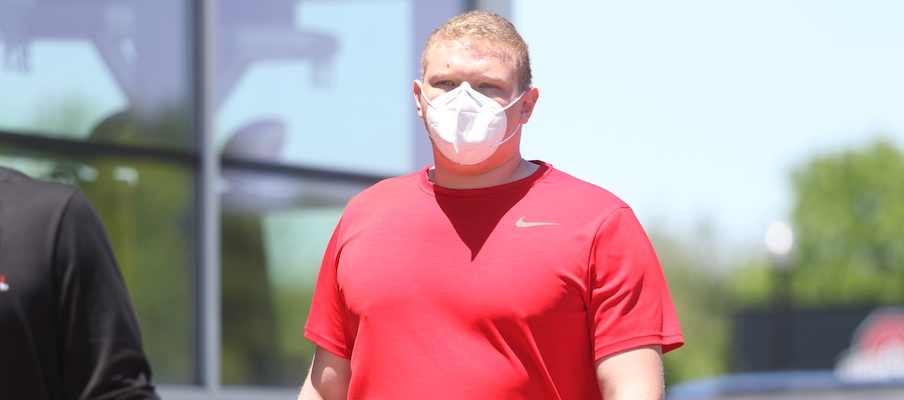 Ty Hamilton, DE
Arriving at Ohio State less than six months after his older brother DaVon Hamilton concluded his Buckeye career, Ty Hamilton is on campus after a short drive to Columbus from Pickerington, completing a freshman class of versatile defensive linemen that also includes early enrollees Jacolbe Cowan and Darrion Henry.
While Hamilton could potentially end up either outside or inside with the Buckeyes, he's a different player than his brother. He's not built to be a massive nose tackle like DaVon, but he has good athleticism for his size – and certainly good bloodlines. Like his brother, Ty is a lower-ranked recruit who probably isn't going to be an immediate impact player for the Buckeyes, but he'll look to follow in his brother's footsteps by developing into a starter and an NFL prospect by the time his Ohio State career is done.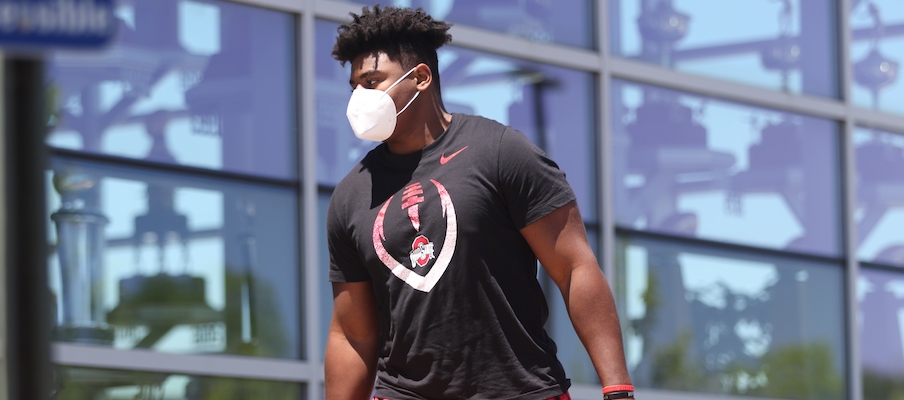 Cody Simon, LB
The highest-ranked recruit among Ohio State's summer enrollees, Simon arrives in Columbus as the No. 74 overall prospect, No. 4 linebacker and No. 1 player from the state of New Jersey in the class of 2020.
Athletic with a well-rounded skill set for a linebacker out of high school, Simon will have to wait his turn behind seven upperclassman linebackers but should be a candidate to push for an immediate role on special teams. In a couple of years, Simon projects as Ohio State's potential weakside linebacker of the future.
Mitchell Melton, LB
Already listed at 6-foot-3 and 235 pounds, Melton is a bigger linebacker who could offer the versatility to play both as a traditional linebacker and as an edge defender.
The four-star recruit from Maryland isn't likely to see the field much as a freshman, again because of all the depth and experience in front of him at the linebacker position, but he's a promising developmental prospect with an impressive combination of size and athleticism. In his first year on campus, he'll work with Al Washington and Greg Mattison to hone his technique while they evaluate what role he might ultimately be best suited for in Ohio State's defense going forward.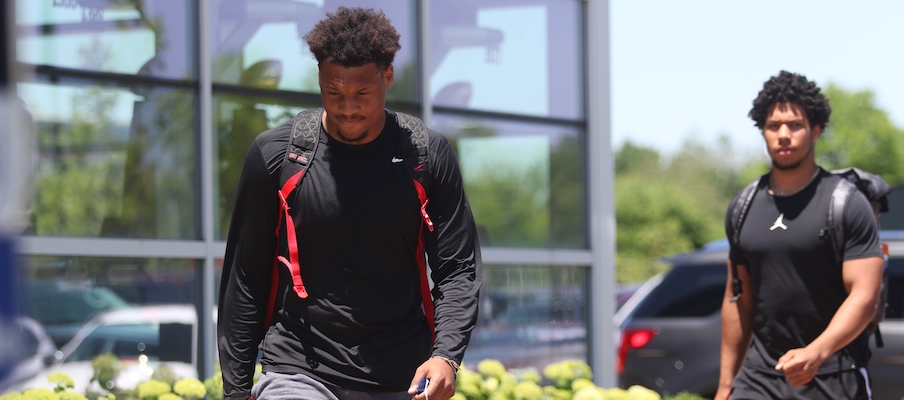 Cameron Martinez, CB
Martinez was recruited to Ohio State as a versatile athlete with the potential to play as a receiver or running back on offense or anywhere in the defensive secondary, but he's beginning his career with the Buckeyes as a cornerback. Kerry Coombs said in February that he thought that was the best place to start Martinez off, and Martinez said that's the position he's been primarily preparing to play as he arrives on campus.
That could potentially change over the course of the next year, as the Buckeyes will likely experiment with Martinez to determine whether he could offer the most value in future seasons. He isn't likely to see a ton of playing time at cornerback as a freshman, but he could offer immediate value on special teams, where he's expected to be among the candidates to contribute in the return game.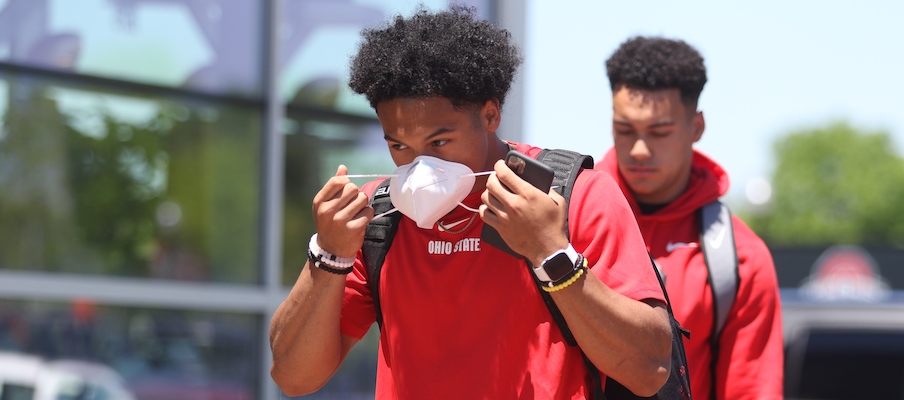 Lathan Ransom, S
Ransom could potentially be the strongest candidate to push for early playing time among all the freshmen who just arrived, as he plays an important position where there is still some uncertainty going into the fall. While Josh Proctor is expected to lead the depth chart at the deep safety spot and Marcus Hooker is a strong candidate for playing time there as well, Ransom is talented enough to climb the depth chart quickly if he makes a good first impression this summer.
It's more likely that Ransom will contribute on special teams than play regularly on defense as a freshman, but he is a frontrunner to be Ohio State's deep safety of the future if his skill set develops as expected over his first two years on campus. A four-star recruit who hits hard and shows good range on film, Ransom has already drawn high praise from Ryan Day, who said in December that Ransom "is going to be as good a safety as we've had here in a long time."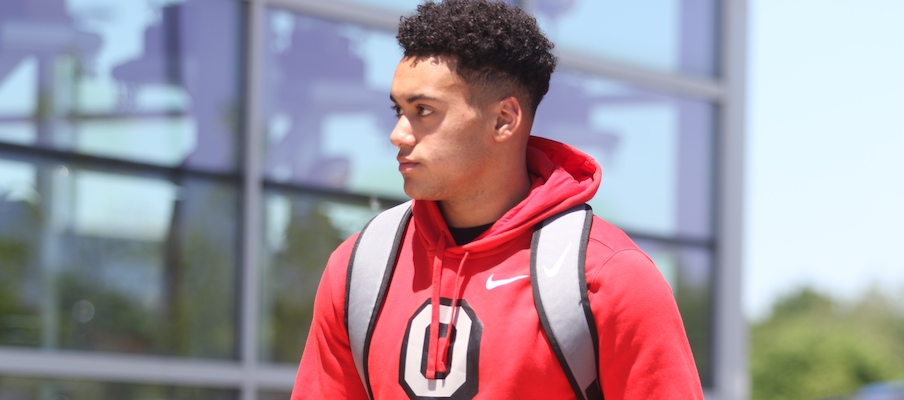 Jake Seibert, K
Ohio State's first scholarship recruit at kicker in four years, Seibert will work on honing his craft this year while being groomed to succeed the Buckeyes' current starting kicker, Blake Haubeil, in 2021.
Because the Buckeyes are currently over 85 scholarships, Seibert is expected to grayshirt as a true freshman – meaning he won't be on scholarship until 2021 – but he's firmly expected to be Ohio State's future at the position, as he arrives in Columbus from Cincinnati's La Salle High School as the second-ranked kicker in the class of 2020.