Despite losing 13 starters, Ohio State is ready to reload.
The Buckeyes have no shortage of talented players waiting in the wings who will be competing for starting spots this spring, including many who are already in at least their third year in the program who could now be ready to take the next step and become stars for the scarlet and gray.
In particular, the following five Buckeyes are players who Ohio State needs to step up this spring to help fill the voids left by outgoing players from last season.
S Josh Proctor
In his third season with the Buckeyes, Josh Proctor has suddenly become the second-most experienced defensive back in Ohio State's secondary. With 20 games under his belt, he now has to replace Jordan Fuller, the Buckeyes' most reliable defensive back for the last three years.
Proctor's talent has never been in question. His teammates have sung his praises, but he must prove this spring that he can be a sure tackler and a leader on the back end of the secondary.
The Buckeyes have major question marks in their secondary entering the 2020 season, and one of the biggest factors in whether excellence in the secondary can continue is whether Proctor can take the next step this offseason.
LB Baron Browning
After splitting reps with Tuf Borland at middle linebacker for the past two seasons, Baron Browning finally has a chance to break out. With Malik Harrison's departure, the starting weakside linebacker position is wide open, and, given his five-star recruiting background, Browning should be the favorite to win the job this spring. 
The 6-foot-4 senior linebacker has the potential to flourish as Harrison did, but his weaknesses from last season must be improved upon. Browning struggled with his reads at middle linebacker, too often taking himself out of the play. He must remember his role in the defense and trust the guys around him.
Browning's athleticism gives him the potential to be a star for the Silver Bullets in 2020 if he joins Borland and Werner in the starting lineup, but he still has a lot to prove if he's going to successfully replace Harrison.
OT Nicholas Petit-Frere
As a five-star recruit, it was expected that Nicholas Petit-Frere would earn a spot in the lineup sooner than later. But after he redshirted his freshman year, he was the backup right tackle with the exception of one start last season against Northwestern at left tackle, in which it was clear he still had some ways to go.
Still, he's the presumptive favorite to start at right tackle this year, so it's time for Petit-Frere to develop into the prospect he was always projected to be. He has impressive quickness and has bulked his 6-foot-5 frame up to 305 pounds is impressive; now, he has to put it all together.
Petit-Frere has all of the tools to be Ohio State's next great offensive tackle, but must perfect his technique and the mental side of the game to reach his physical potential.
DE Jonathon Cooper
After playing in only four games and redshirting last season, Jonathon Cooper now returns as a fifth-year senior and the most experienced member of Ohio State's defensive line. Cooper, who started the entire 2018 season, will be a veteran leader for an otherwise less experienced defensive line in 2020.
Coming off an ankle injury, the highly touted recruit from Gahanna now has his final opportunity to play up to his potential. He might not be able to reach the heights of the Bosa brothers and Chase Young, but the Buckeyes need him to be a reliable pass-rushing option who can lighten the load for the younger players around him.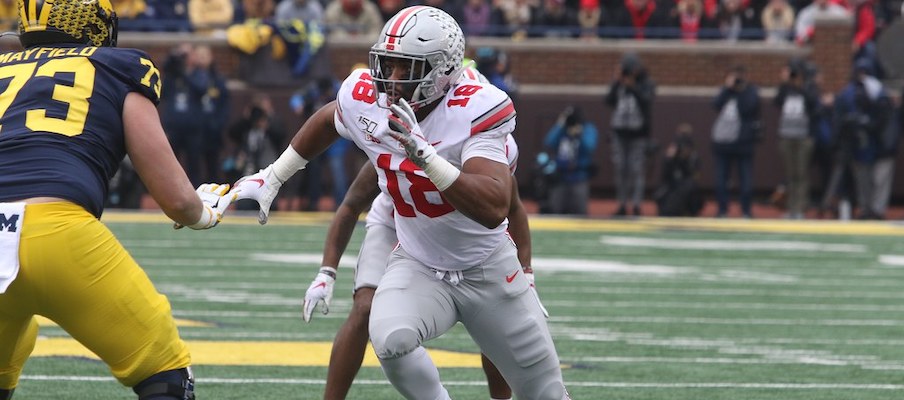 DT Tommy Togiai
Even though he has yet to start a game, it's well-known that Tommy Togiai is the strongest man on the team, and now he's set to replace DaVon Hamilton as the Buckeyes' new starting nose tackle.
Asked who Ohio States strongest returning defensive tackle is, DaVon Hamilton said Tommy Togiai without hesitation. Definitely Tommy.

— Dan Hope (@Dan_Hope) February 27, 2020
As he moves up the depth chart following the departures of Hamilton and Robert Landers, his combination of size (6-2, 300), strength and quickness will be key to both stopping opposing running backs and creating havoc as an interior pass-rusher.
In an inexperienced group of defensive tackles, Togiai will need to step up and be an anchor for Ohio State's defensive line in 2020. His ability to have a breakthrough season will play a big part in whether the Buckeyes' defensive line can be a fearsome force once again.