Malik Barrow has found a new home to resume his college football career.
The former Ohio State defensive tackle announced Wednesday on his Instagram story that he will be playing football and continuing his education at UCF as a graduate transfer.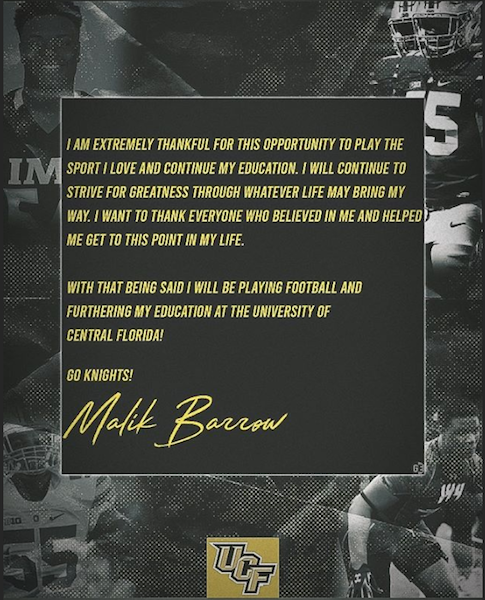 Barrow medically retired from the Ohio State football team last October after tearing his ACL for the third time in the spring of 2018, but decided this offseason to continue his football career after being cleared by other doctors. While he worked toward graduating from Ohio State this summer, Barrow explored his options with other schools and ultimately decided that Central Florida would be the best place for him to get back on the football field.
"I never stopped working," Barrow told Eleven Warriors in an interview this spring. "Even when I did tear my ACL, I would still go to the gym, do as much as I could, until I get too tired or everything starts to hurt, and that's when I knew. But I never stopped working."
Barrow has two remaining seasons of eligibility and will be eligible to play immediately for the Knights this season.
A native of Tampa, Florida, Barrow was a four-star recruit out of IMG Academy, but played in just two games at Ohio State due to his injuries.