You know the drill, let's hate.
10.) Ocean City
A city that tries to be a year-round attraction despite 40-degree waters for six months, Ocean City, Maryland is a fast-paced, tourist-infested, city that relies on either families or thirty-year-old bachelors for its economy with no in-between. You can pick your poison between those two options. 
The trashy boardwalk and casinos are overpriced, the beaches are cold and crowded, and traffic must be insane. No thanks. 
9.) Maryland's Offense is Boring
It is 2018 and Maryland is running the ball 64% of the time. No wonder Dwayne Haskins decommitted.
It is particularly boring considering the wide receiver talent the Terps have had in the past few years. D.J. Moore, Stefon Diggs, Torrey Smith, and Darius Heyward-Bey were all productive at Maryland and have experienced sizeable success at the next level.
Now, redshirt freshman Anthony McFarland and co. run the ball 40 times a game. Yuck.
8.) 2015-2016 Maryland Basketball
The Terps handed the Loving-led Buckeyes one of the worst beatdowns in Ohio State basketball history, 100-65. The Buckeyes made it a bit closer at home but still managed to disappoint me on my 17th birthday.
Melo Trimble and Diamond Stone made up a team full of hateable players. Trimble was an underdog that talked too much with little production. Stone was a bully that went to the league the next year. Yet, for all of their regular season success, Maryland failed to win the Big Ten and got blown out by Kansas in the Big Dance. Eat it, Melo.
7.) Dumb Flag/Helmets
First of all, what is this?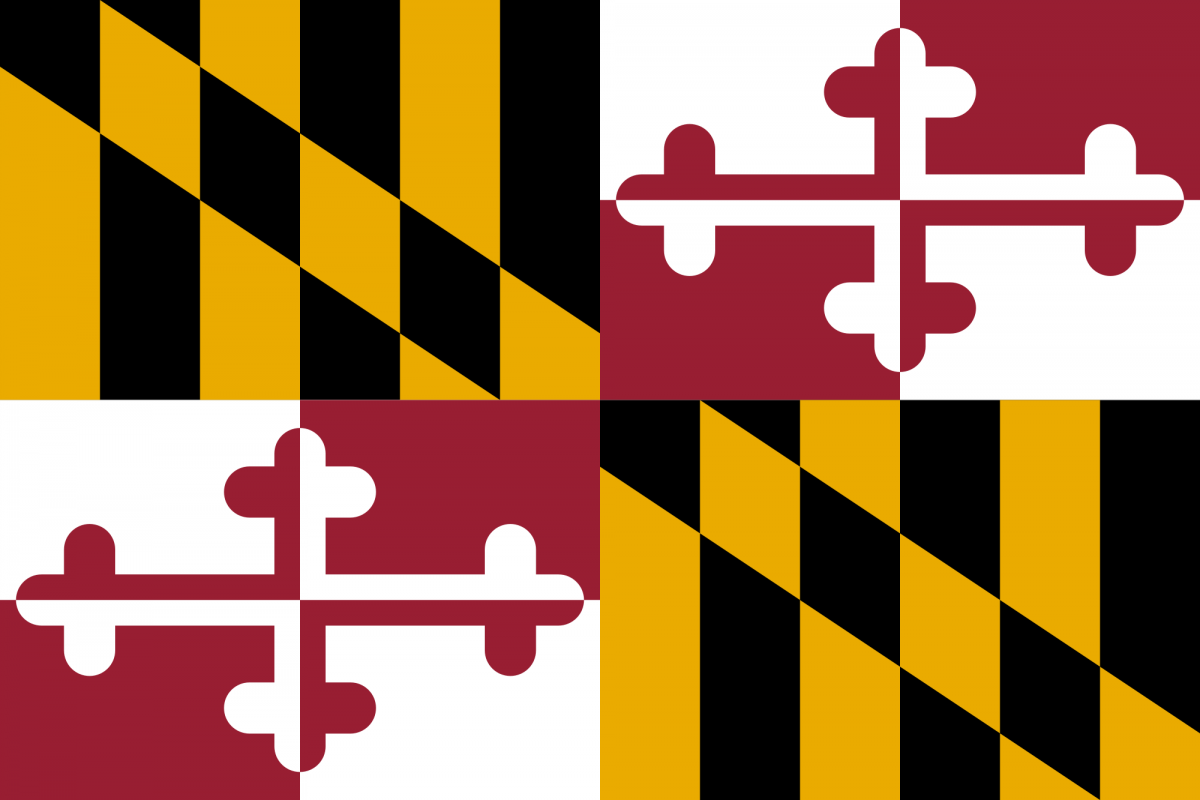 Second of all, what is that?
The helmets are individually hand-painted and numbered. No two are the same... #IWILL #GoTerps pic.twitter.com/O8IbaKYmPR

— Maryland Terrapins (@umterps) September 20, 2013
Does it symbolize state pride? Sure, and I guess that is pretty cool. But there is way too much going on. A four-year-old would design something like this, not an artist that bribed it through the athletic administration and onto the field.
But this got me thinking, how cool would an Ohio flag-themed helmet be for Ohio State? Chase Young's mouthpiece has me thinking it would be the best design in college football.
6.) Terrapins
Just so everyone knows, a terrapin is a turtle/tortoise. I had no idea until about 12 minutes ago so I feel the need to ensure everyone knows what creature we are hating on today.
The first quality that showed up when I searched "what is a terrapin" was the fact that the animal is edible. So, not only can they can be gobbled up on the gridiron, but off the field too! At least Buckeyes are inedible and punch back if you try to eat them, the Terps just kind of let it happen.
5.) Nobody Knows Maryland's Capital
The first city that comes to everyone's mind when thinking about Maryland is Baltimore. After Baltimore, I would contest that Washington D.C., though technically not in the state, is a little more significant than the state capital of Maryland. Annapolis does not even crack the state's top five in population across the entire state.
Annapolis is so irrelevant that it was the only capital east of the Mississippi to not have a railroad run through the town. Maybe this is what fuels the nation to consistently forget that this farm town state capital exists. 
4.) Browns/Baltimore Saga
Does Maryland University have anything to do with this? No, but "The Move" is easily the most reprehensible thing Maryland has ever done to the state of Ohio.
In 1995, Cleveland Browns owner Art Modell said he was moving the team to Baltimore in the middle of the season. Lawsuits were filed but in the end, Modell had his way and moved the team to Maryland. He simply picked up his things and left Cleveland high and dry.
Baltimore stole football from Cleveland and the franchise has not been the same since Modell's decision.
3.) More of a Lacrosse School
Maryland is famous for three things: seafood, letting great football players go to Ohio State, and lacrosse. Maryland cannot be included in those first two, but you better believe the Terps can compete in lacrosse.
The men's lacrosse team ranked second in the nation last season and the women's team was not far behind at third. If lacrosse is, both historically and recently, the best sport at your school, yikes.
2.) Charles Driesell
Normally I would not hate on a man that once saved the lives of ten people, but Driesell is an exception to this rule. Driesell lost his job after Maryland's star basketball player turned NBA prospect overdosed on cocaine in 1986. The tragedy led an investigation into Driesell's culture, revealing prioritizing athletics over academics, rampant drug use, and silencing sexual assault.
Throughout Driesell's time at Maryland, two players died of heart attacks, two players were convicted for marijuana possession, an assistant coach was told to cover up evidence of a drug party that included Bias, Bias died of a cocaine overdose, and Driesell attempted to confront a woman who accused a player of his of sexual harassment. Oh, and nearly half of the student-athletes throughout his tenure failed to earn a degree.
Now, Driesell sits in the Naismith Memorial Basketball Hall of Fame.
1.) The Firing of Ralph Friedgen
Ralph Friedgen turned around a struggling program into an annual contender in the ACC. Coming into the 2010 season, Friedgen's job security was in question after a 2-10 outing the previous year. After winning seven of the team's first ten games, however, it seemed clear that he would continue coaching. The athletic department even said he would be back the next year.
After an 8-4 season, Friedgen was awarded the ACC Coach of the Year award. Despite this, he was fired with a $2,000,000 buyout later that year. Maryland went 2-10 the next season.