After missing time with injuries this season, offensive linemen Brady Taylor and Branden Bowen are among the players who made the trip to Michigan State on Saturday as part of the Buckeyes' 74-man travel roster.
The full travel roster for Saturday's game can be seen in the pictures below: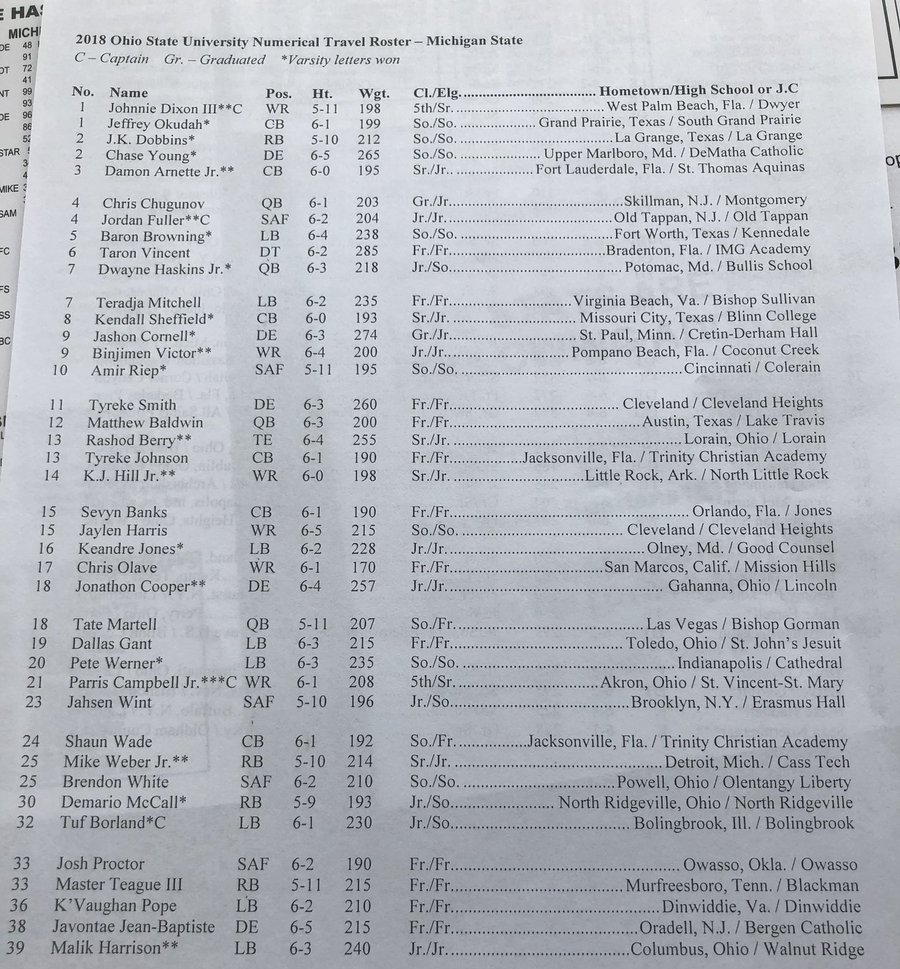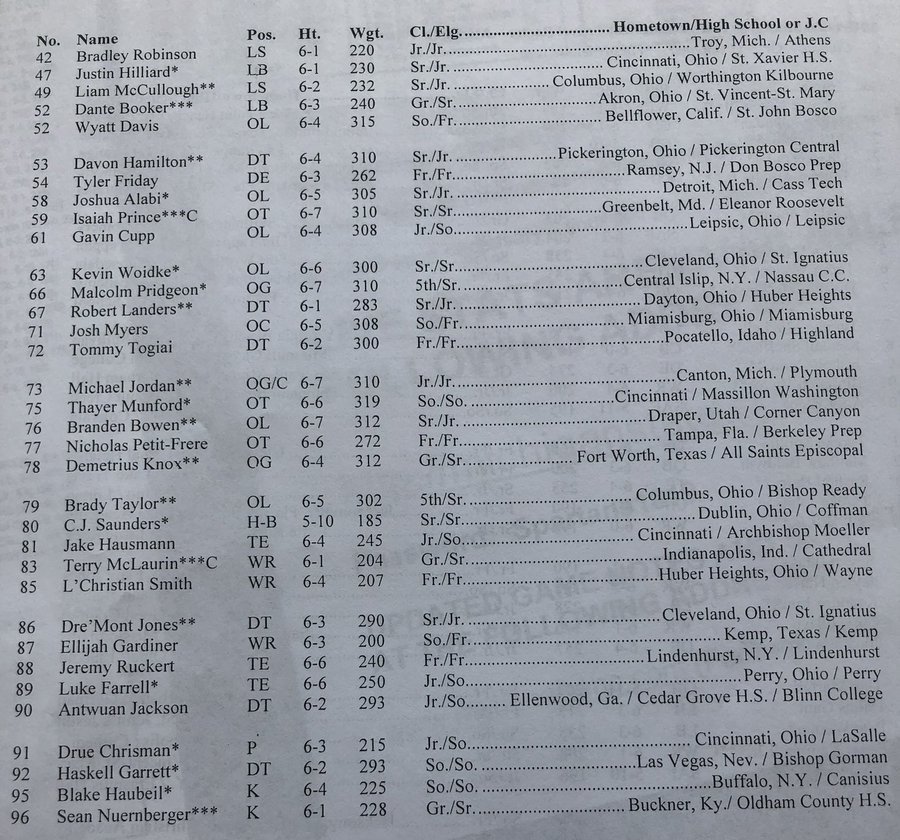 A notable absence from this week's travel roster is safety Isaiah Pryor, who will miss his second straight game with a shoulder injury. Brendon White warmed up with the first-team defense at safety and appears set to start alongside Jordan Fuller.