If you're looking for a good time on game day but don't want to do any of the heavy lifting, you're covered this season.
Ohio State has a new tailgate option this season, allowing fans to claim a spot within a short walking distance of the stadium without having to wake up at the crack of dawn, or even set up and take down.
The university is partnering with IMG's Tailgate Club to create Buckeye Park, located in Coffey Road Park, just across the river from Ohio Stadium, allowing fans to reserve a premium tailgate location for gameday.
Packages include a customizable tent, seating, catering, entertainment options, a gameday concierge service to handle requests as well as setup and takedown of the reserved space, and a guaranteed parking spot in nearby Kottman Hall lot.
Sound good? Here's where you can sign up.
Here's a pricing breakdown, beginning with single game options for the Tulane game, followed by single game options for the Michigan game, and finally full-season options.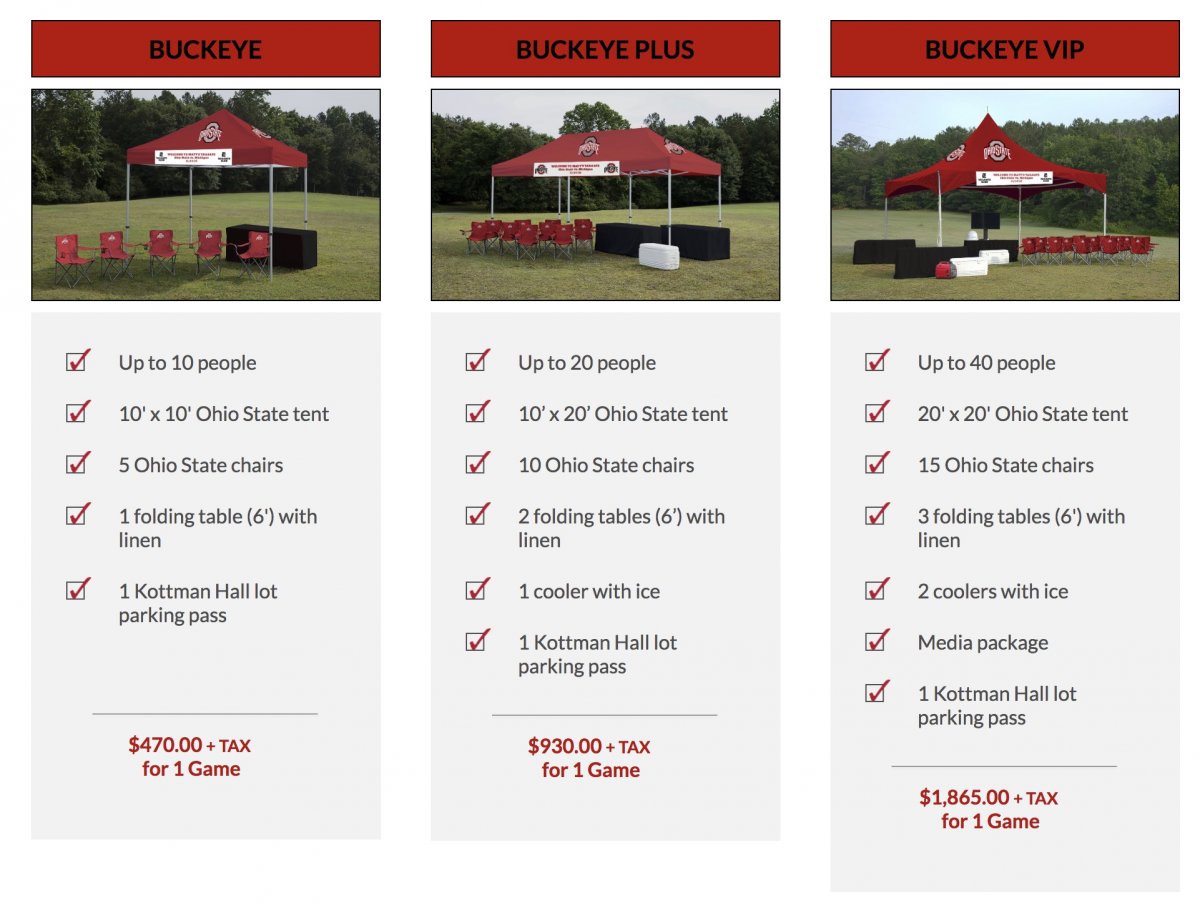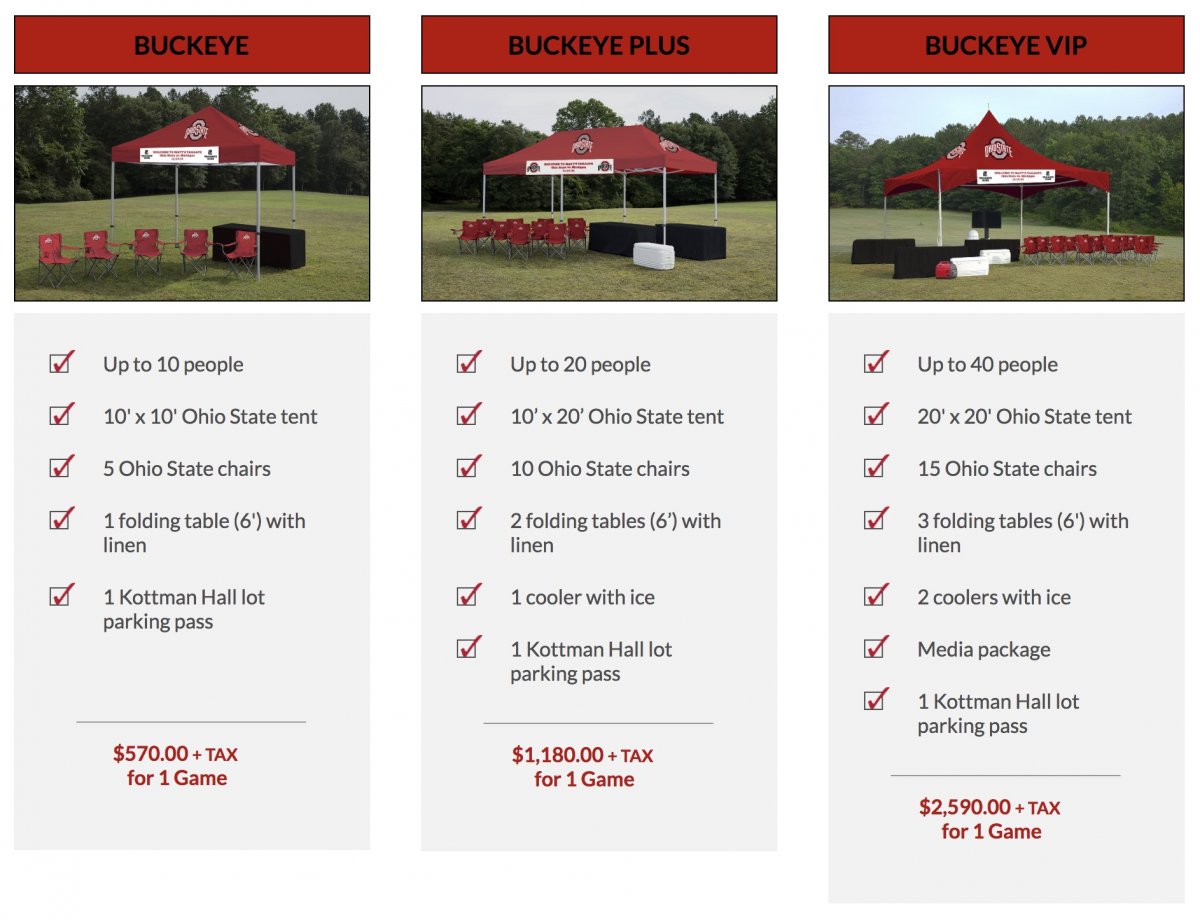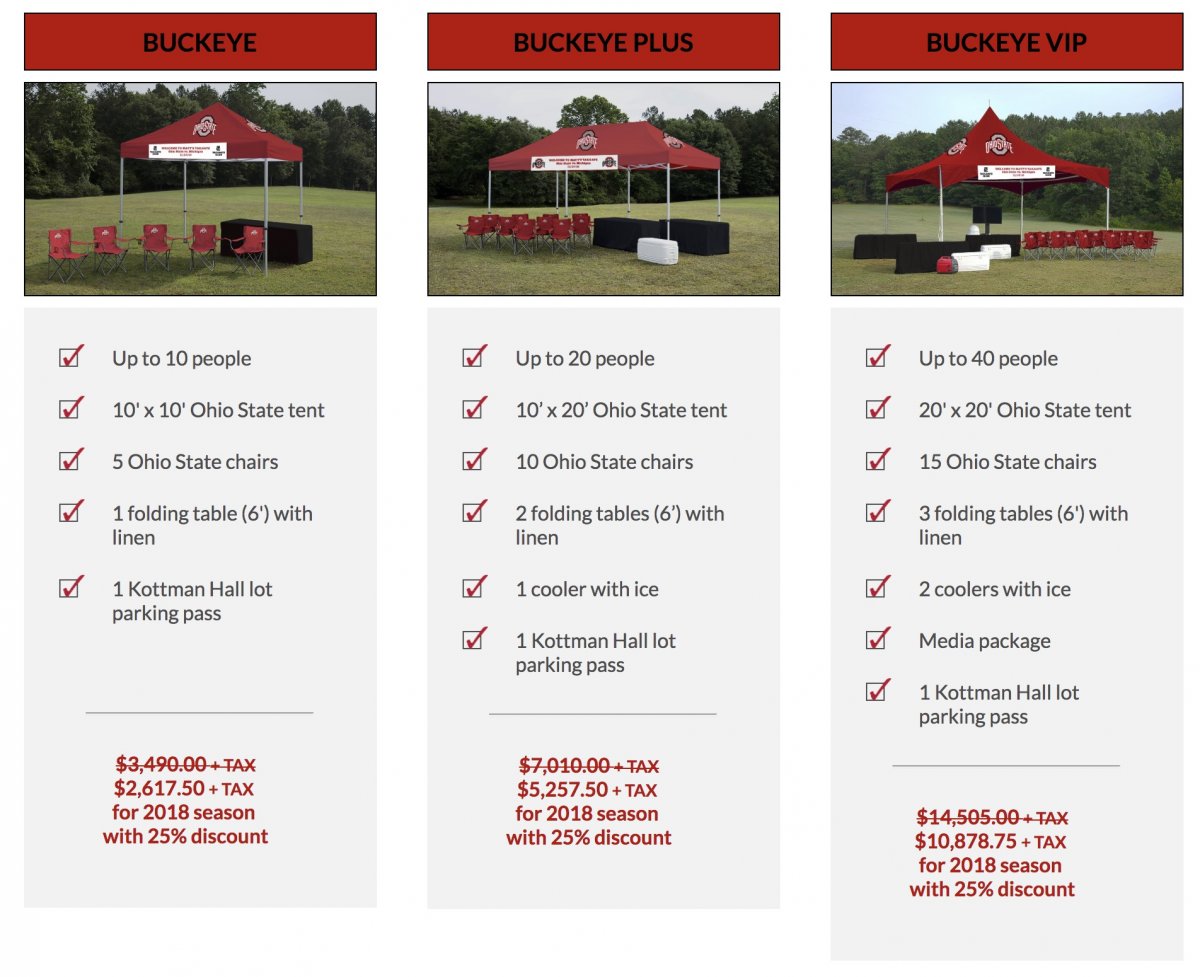 "Buckeye Park by Tailgate Club provides a turnkey experience that will allow Buckeye fans to make the most of their visit to campus," athletic director Gene Smith said in a press release. "We see this as a great solution for groups of any size looking to streamline and enhance the process of tailgating at Ohio Stadium.
If you were looking for tailgating without the hassle, this sounds like the plan for you.