The Ohio State University prides itself on the people, the tradition and the excellence of its athletics programs. Buckeye traditions and the excellence need no introduction. But how well do we know the people? Fans know players by the awe-inspiring feats they perform. Mask Off takes a closer look at those individuals as human beings.
Tyquan Lewis was twice a captain of the Ohio State football team. He was a two time first-team All-Big Ten selection and the 2016 Big Ten Smith-Brown Defensive Lineman of the Year.
No Buckeye has played more than Lewis' 55 games, and only four Buckeyes have recorded more than his 23.5 career sacks. Tyquan Lewis has a National Championship ring and five pairs of Gold Pants.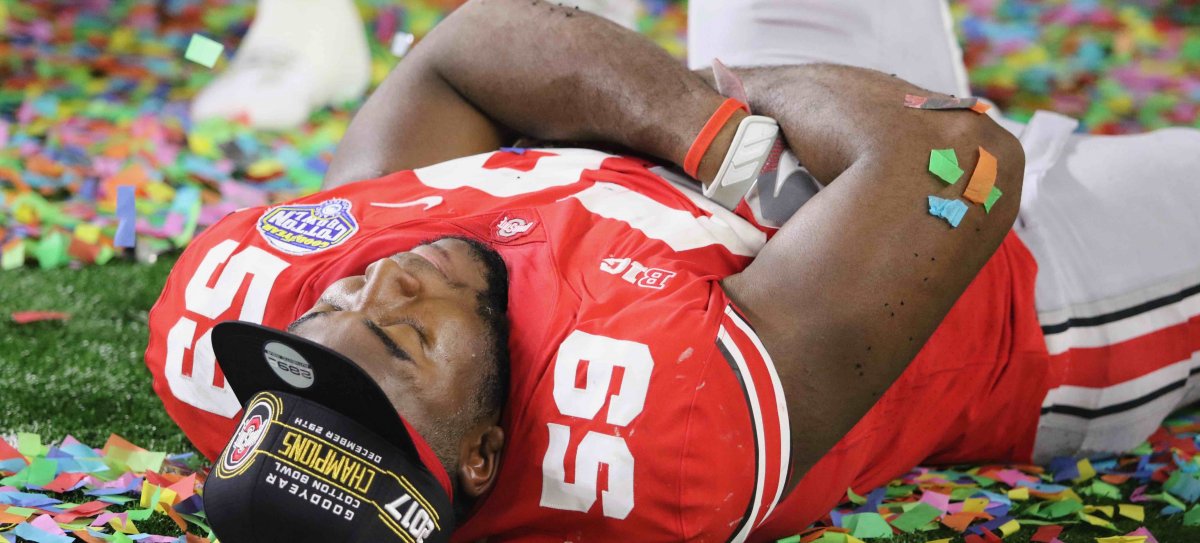 IN HIS OWN WORDS
What are you up to between the end of your time at Ohio State and before the draft? Are you taking any time to relax?
Basically, just training. I was training down in Orlando with Tom Shaw. I did the Senior Bowl, did the combine. I got the flu at the combine, but I did as much as I could.
I've still been training and stuff. If I get the opportunity to relax, then I do. But it's very seldom because I've been having team visits and things like that.
It means a lot of different things. To me, it's just: what are you going to do when the time comes, when it's time to produce? Everyone has a different reasoning behind it.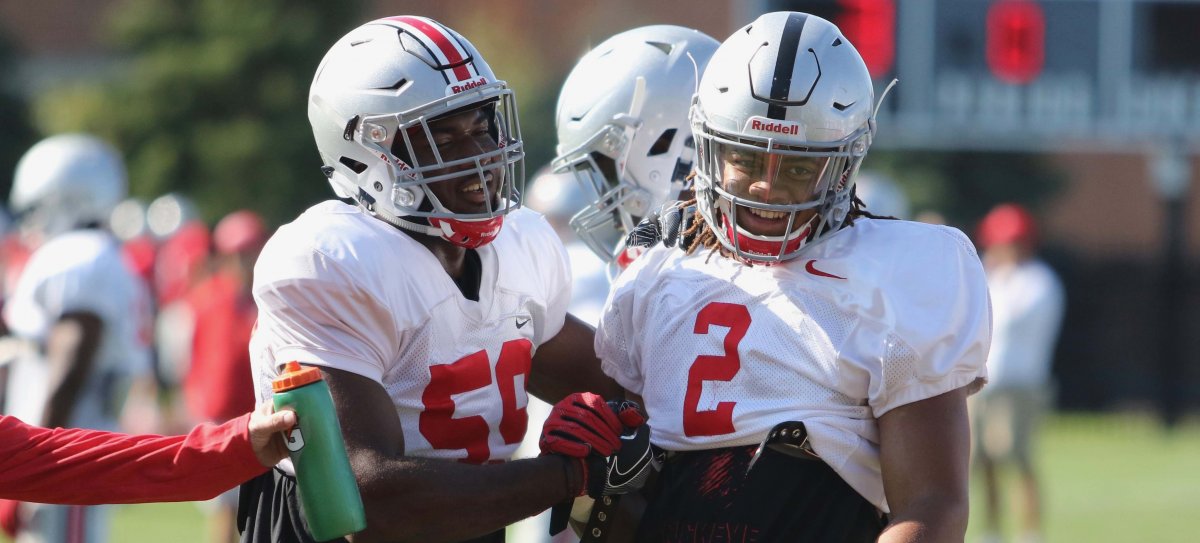 What is the best part of your day?
The best part? Probably when I wake up in the morning. It's another day, a new beginning, another chance to get better at whatever it is that you need to get better at. I always try to look forward to the beginning of the day. Whatever it is, I know I have a whole day to get better.
If you could have dinner with any three people – alive, dead, fictional characters – who would you want to have dinner with?
My great-grandmother. My grandfather. And, probably… the last one is tough.
They were very influential in my life, and both of them just recently passed. My grandmother died in 2014. My grandfather died last year.
And the third would probably be Will Smith or someone. I always like his movies. They always have this motivational theme going on.
What is your best non-football memory from Ohio State?
I would probably say the first time I actually saw snow, and I didn't go to class. I thought class was canceled. In North Carolina, if it snows, you don't go to school.
Jalyn Holmes talked about the group of D-linemen you were part of and how close that group was. What did that group mean to you?
Those are like my brothers. You can't trade that for nothing. All of us just clicked with each other when we walked into the building. Especially me, Jalyn, Tracy, and Chris Worley, and Mike Hill and the older guys. We all hung out, and we always did some bonding activity.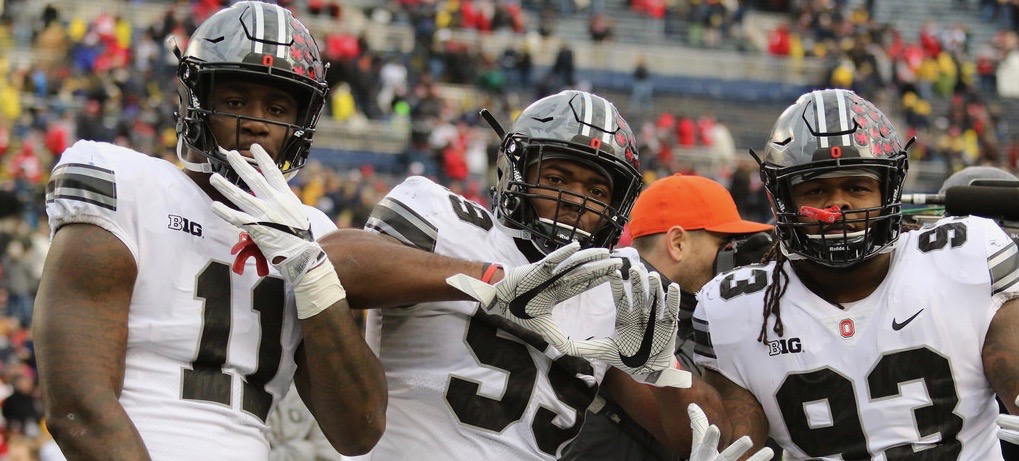 What was it like for your group of friends to become the leaders of the team? So many of you were captains. Was it a natural fit? Did that closeness change your leadership?
The closeness made us better because every year we knew we had a goal we wanted to accomplish. Whatever the goal was, we always seek to accomplish it -- and then some. We just stuck by each other and continued to put in the work and the effort toward accomplishing the things we wanted.
After the Penn State game, you are Jalyn Holmes shared such an intense moment. What did you feel? What did you and Jalyn say to each other?
Jalyn had lost his grandmother, and it was just an emotional moment. We all were just thinking about all the hard times... being counted out almost all your life, or just whatever it is. And then playing in a game like that. Physically, emotionally… it just takes a lot out of you. You cherish that moment together. I mean, just focus on the brotherhood.
What is your best football memory from Ohio State? What will you cherish most?
Just being around here every day. It's a special place. Everything. Every day is a better day. There is never a dull moment. Being around the guys, your teammates – it's always the best feeling in the world. Practice, games… it's always a special moment to me.
Last question: Do you have any funny stories about Coach Meyer?
Umm… no.