Scholarship Linebackers

| PLAYER | YEAR |
| --- | --- |
| DANTE BOOKER | SR (RS) |
| NICK CONNER | JR  (RS) |
| JUSTIN HILLIARD | JR (RS) |
| MALIK HARRISON | JR |
| KEANDRE JONES | JR |
| TUF BORLAND | SO (RS) |
| BARON BROWNING | SO |
| PETE WERNER | SO |
| DALLAS GANT | FR |
Ohio State linebackers coach Billy Davis was the only returning assistant coach not to earn a raise this offseason. Such are the perils of overseeing a unit noted for consistent inconsistency. Davis will have to make do without two future NFL draft picks in Chris Worley and Jerome Baker.
Worley, after a season serving in the middle and outside, hopes to be a third-day selection. 
Baker encapsulates the first season under Davis. The Cleveland product entered 2017 as a surefire first-round selection. Undisciplined play downgraded him to a second-day selection dependent on him destroying the combine.
Between the duo, Ohio State loses 66 career game-appearances and 352 tackles. Thankfully for Davis, Urban Meyer still reigns in Columbus. That means he has a smorgasbord of talent from which to select as he searches for the right combination that may not be found until the season starts.
MIDDLE LINEBACKER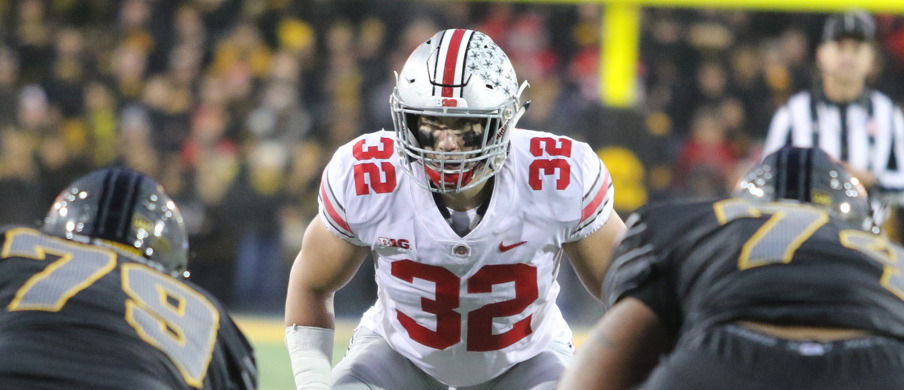 After Baker Mayfield and Oklahoma took a play-action and run-pass-option blow torch to Ohio State's linebackers and after Worley moved to a more natural outside position, Tuf Borland emerged late in the season as a stout run defender.
Given his experience, he will start camp in pole position at middle linebacker. However, as is usually the case in the Meyer Era, there's a former five-star recruit lingering in the depths.
If the flashes during his freshman campaign showed anything, it's that Baron Browning should be too talented to keep off the field this fall. While he'll undoubtedly appear during spot duty in the middle, Davis could decide to deploy him on the weak side—particularly on running downs.
Justin Hilliard, himself a former five-star recruit, will also vie for backup minutes behind Borland. Though he has never produced the stats fans expect with every blue-chip signee, Hilliard recovered from two biceps surgeries in as many years to perform admirably on special teams while appearing in 11 games last season, a career high.
STRONGSIDE LINEBACKER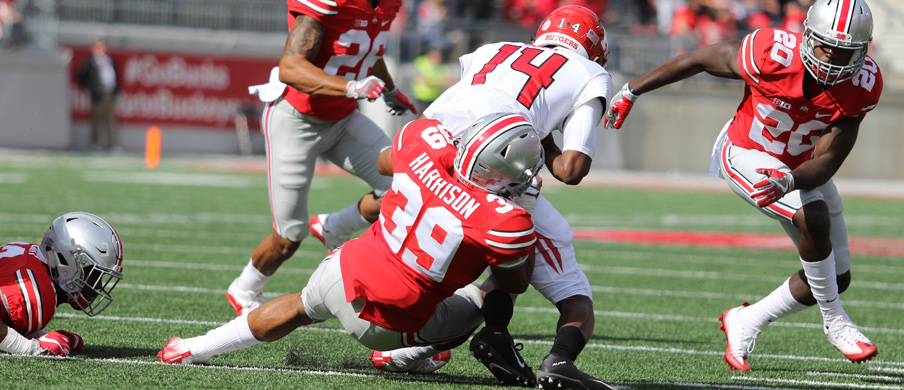 Malik Harrison started one game at strongside linebacker in 2017. It came against Michigan State. Harrison finished with six total tackles and a sack. In the meantime, he showcased his ability in Greg Schiano's nickel package.
Meanwhile, Dante Booker, who started the season in that position, never returned even after rehabbing an injury suffered in the debacle in Iowa City.
Harrison's play should offer a case study of the unit's improvement, much as Baker did last season. Like Baker, Harrison is a freak athlete. Like Baker, defenses sometimes used that confidence in his athleticism against him in 2017.
Davis figuring a way to channel that aggression would be a boon for the unit's forecast on the season. Unless Booker takes takes his play to a previously unseen level, there's little reason to think Harrison won't emerge from spring drills as the starter. 
WEAKSIDE LINEBACKER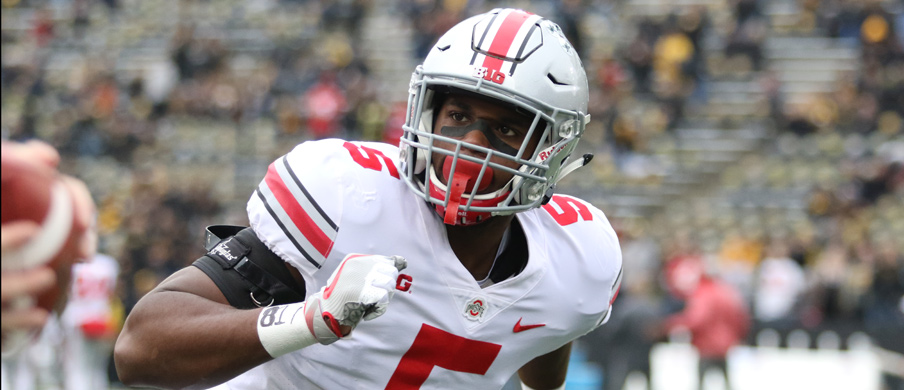 Weakside linebacker offers the most intrigue entering spring practice. It will all center on what Davis does with Baron Browning.
As mentioned above, Browning is too talented to keep off the field. Given Borland's effectiveness against the run, that could mean Browning shifts outside on early downs.
That would mean Browning and Harrison as the nickel-package linebackers, which on paper looks like an All-Big Ten duo.
Another entirely possible scenario is Keandre Jones, who famously flipped with Dwayne Haskins from Maryland on National Signing Day in 2016, walking into spring camp and locking down the position. What that would mean for the middle linebacker position remains to be seen.
TRUE FRESHMEN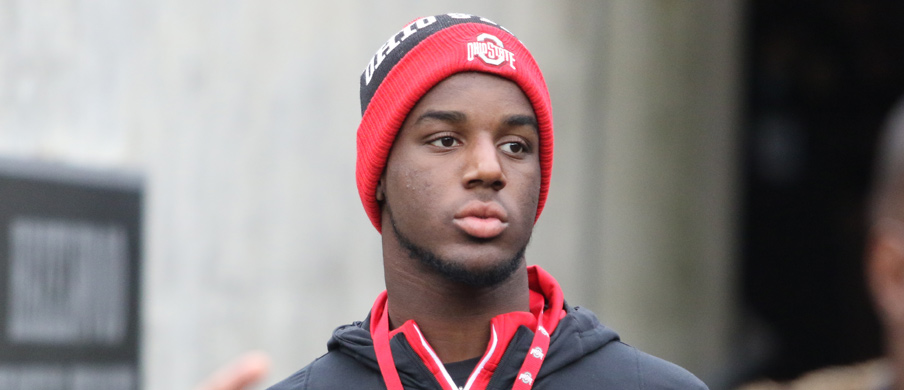 Though Ohio State signed a trio of four-star linebackers in Dallas Gant, K'Vaugan Pope, and Teradja Mitchell, only Gant has yet matriculated at Ohio State.
Even Gant's biggest fans would concede that with the depth in front of him, the best he can hope for this season is contributing to special teams and mop-up duty. If Meyer praises him routinely through camp, it could be a sign of Gant making the best of his early reps in Columbus.
OUTLIERS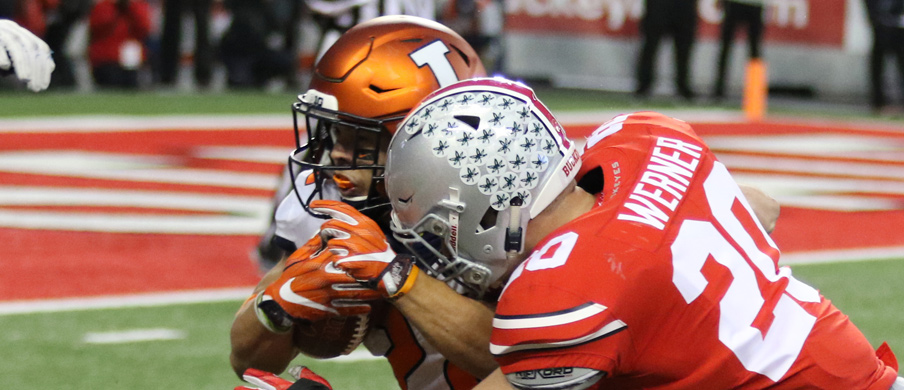 A name not yet mentioned that should still be watched is that of Pete Werner. Though less-heralded than Brown, Werner appeared in five games in 2017 and amassed nine total tackles, mostly on special teams duty.
Given the talent in front of him, snaps should be sparse. However, Werner has the smarts and speed to play any of the three positions.
On the other end of the training scale, former four-star recruit Nick Conner has one tackle in three seasons in Columbus. Going forward, it's hard to forecast how he fits into the mix.
OUTLOOK
With Ohio State once again loaded along the defensive line, opposing offenses will look for ways to exploit Davis' unit like Oklahoma and Iowa did before them.
Their play will go along way in deciding if he sticks around Columbus or finds other pastures like Ed Warinner, Everett Withers, etc.
A rerun of last year would seriously hamstring the Buckeyes' championship hopes. With the talent in front and behind them, however, the linebacking corps won't be tasked with winning games. Just preventing a loss.
Those are manageable expectations.