Ohio State has plenty of position battles ongoing during fall camp, but the ones that have gone under the radar reside on the special teams side of things. 
The Buckeyes have to replace a starting kicker and punter for the first time since 2005 and also have to replace their top two leading punt returners from last season. 
At place-kicker, redshirt-junior Sean Nuernberger is battling for a spot he has lost twice in his time at Ohio State. After converting on 13-of-20 attempts during the national title season of 2014, Nuernberger lost his job in 2015 to Duke transfer Jack Willoughby. After Willoughby struggled, Nuernberger earned his job back and promptly missed a 24-yarder against Illinois before converting on all three of his attempts in a 44-28 win over Notre Dame in the Fiesta Bowl. 
After suffering a groin injury, Nuernberger missed most of fall camp in 2016 as Tyler Durbin was named the starting kicker, a spot he kept for the entirety of the season. 
Despite having experience as Ohio State's starting kicker and entering his fourth year in the program, Nuernberger is in the middle of a battle with true freshman Blake Haubeil for the right to earn his spot back. 
"Sean and Blake are competing at kicker. I think that is only fair. I think that is how you go into camp," Ohio State cornerbacks coach and special teams coordinator Kerry Coombs said Wednesday. "Sean has handled that very well. He is not perfect yet, but he is much better than he was last year with the injury. He is kicking through the ball well."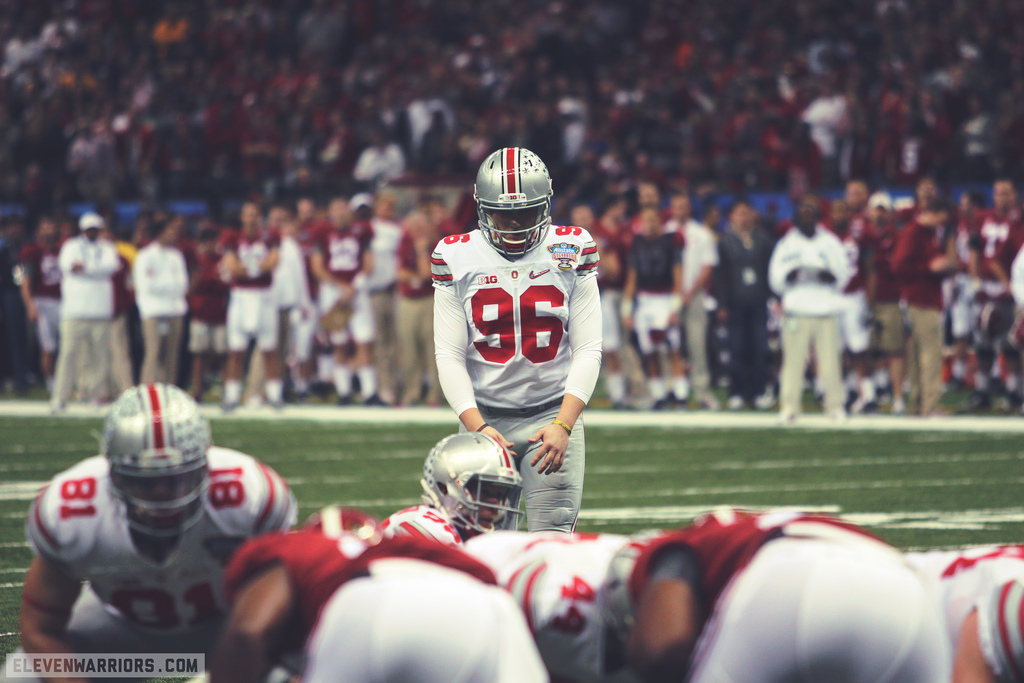 The Buckeyes are also tasked with replacing Nuernberger's former holder and four-year starting punter, Cameron Johnston. 
Johnston's old spot appears to be locked down by redshirt-freshman Drue Chrisman, who head coach Urban Meyer said during Big Ten Media Days is "not as good" as Johnston was at the rugby-style punts the Buckeyes utilized from 2013-16. 
Despite that, Coombs said that Chrisman has worked on the rugby-style punting in practice but would not commit to whether or not the Buckeyes will use that strategy during the season. 
Whether Ohio State utilizes a rugby-style punt, or the tradition style, Coombs said the coverage and execution for the rest of the players largely stays the same. 
"It's about both protection and coverage. As you all know, punt coverage here is a premium. We are going to have great guys running down the field," Coombs said. "We want a 45-yard punt with a 4.5 second hang time. If we do that, our guys are going to force a lot of fair catches."
Outside of the kickers, Ohio State also has to replace Dontre Wilson and Curtis Samuel, who accounted for 23 of Ohio State's 27 punt returns in 2016. 
Coombs rattled off a number of players who are vying for kick and punt returner duties, but said one particular wide receiver has stood out among the rest so far in fall camp. 
"We have a great group of fast athletes back there right now. K.J. Hill is probably the most secure receiver of punts and kickoffs. He has great, great hands," Coombs said. "Demario McCall is an electric player. (Cornerback Kendall) Sheffield is very, very fast with his hands on the ball. (Wide receiver Eric) Glover-Williams can make you miss and Parris Campbell who can catch both kickoffs and punts. J.K. Dobbins is dynamic.
"We have a lot of guys back there who are vying for the opportunity to do that. One thing will be ball security and the other thing will be, can you put your foot in the ground and go get us some yards?"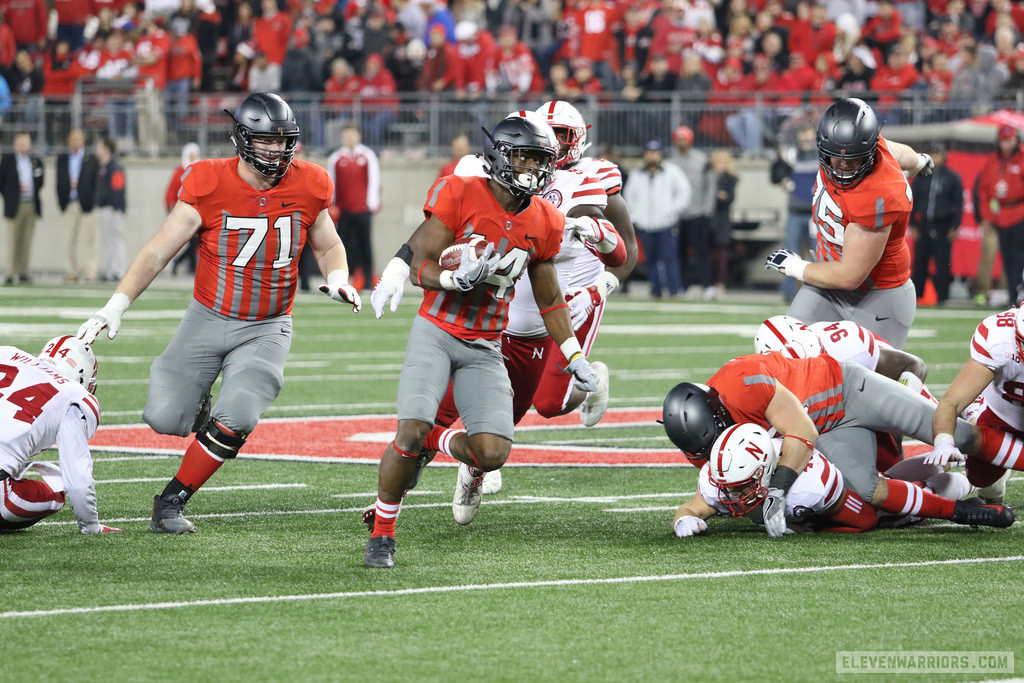 The Buckeyes have not returned a punt or kick for a touchdown since the 2014 season, when Jalin Marshall returned a punt 54 yards for a score against Indiana in a 42-27 victory. 
Coombs took responsibility for Ohio State's lack of explosive plays on special teams, adding the Buckeye coaching staff has made some changes schematically on how they approach the return game. 
"We have made it a focus in the spring and made it a focus in the summer and we have changed some things and how we do them," he said. "I think we will be better as a result."