If there's one thing Urban Meyer and staff love, it's competition. Given that, it should come as no surprise that the team proudly displays the fastest and strongest players on charts on the walls of the Woody Hayes Athletic Center.
It should also come as no surprise that some of those measurables are quite eye-popping (we're looking at you, Kendall Sheffield).
Here's a look: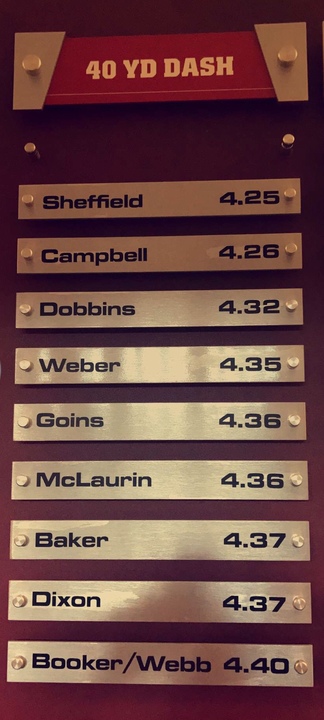 And we also have numbers from a 20-yard sprint: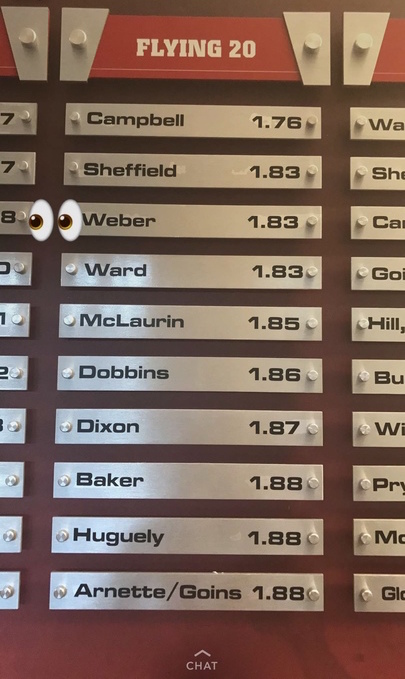 While we have to assume these times are slightly embellished – after all, times are always slightly faster at Ohio State's pro day than at the NFL Scouting Combine – these are still eye-popping numbers.
Kendall Sheffield and Paris Campbell are obviously blazing fast, but perhaps an even bigger takeaway are Mike Weber's numbers. Known more for his power than his speed, at least until now, Weber is at the top of both of these charts. Perhaps Buckeye fans will see a few home runs hit by the ball carrier this year.
The team also charts the most reps at a 225 lb. bench press, and to nobody's surprise, Billy Price sits at the top: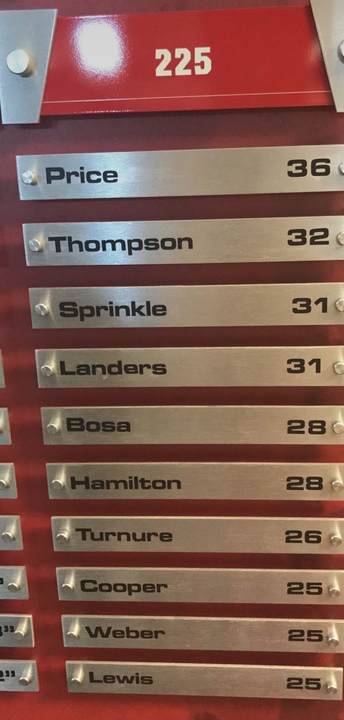 The rest of the list is D-line heavy, which is also unsurprising as that group looks to be one of the top defensive lines in the country this season.
Obviously, there's more to football than just these measurables, but being the fastest and strongest on the field certainly doesn't hurt.