Former Ohio State cornerback Marshon Lattimore arrived in Columbus from Cleveland Glenville as Ohio's top CB prospect in 2014.
Hamstring injuries caused him to miss 2014 as well as large swaths of 2015. Finally healthy in 2016, Lattimore exploded onto the scene with 45 tackles, four interceptions, and a touchdown.
A freak athlete, Lattimore declared for the 2017 NFL Draft rather than return to Ohio State. Many analysts consider him to be the top cornerback available in the draft.
Unfortunately for Lattimore, he's still an unknown to the point NFL teams and national media sites routinely get him confused with former OSU middle linebacker Raekwon McMillan... and H-Back Dontre Wilson, safety Damon Webb, and wide receiver Braxton Miller.
It started at the NFL Combine.
Marshon Lattimore just ran the 3rd-fastest 40-yard dash among DBs at the NFL Combine and the league still thinks he is Raekwon McMillan. pic.twitter.com/FkZPvp03lM

— Eric Seger (@EricSeger33) March 6, 2017
It did not stop there. Here's Bill Simmons' site, The Ringer, continuing the gaffe Tuesday: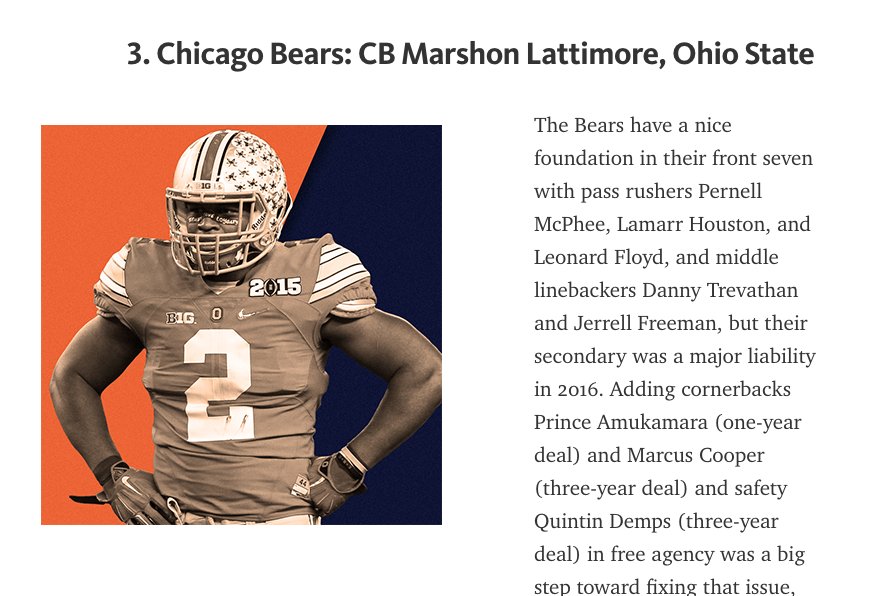 Here's Draft Blaster, showcasing an in depth profile on Lattimore's ability: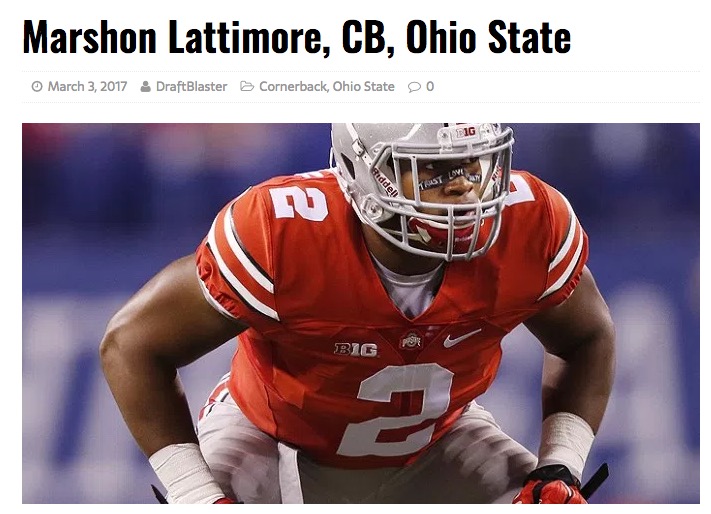 Here's the New York Jets looking at the merits of drafting Lattimore:
The New England Patriots might be confused as well if they expect Lattimore to possess a linebacker's frame: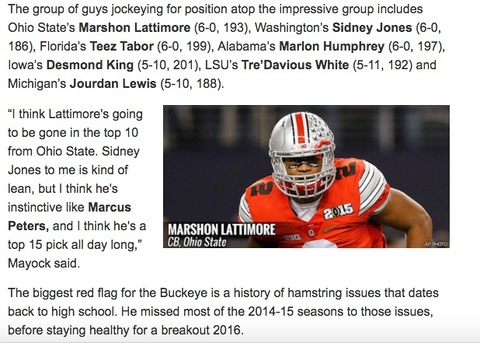 As may the Cincinnati Bengals: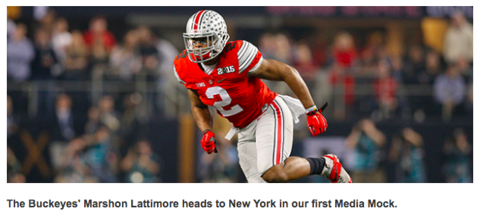 Beyond the Whistle went a different direction, which at this point is welcomed. They confused Lattimore with current Ohio State safety Damon Webb: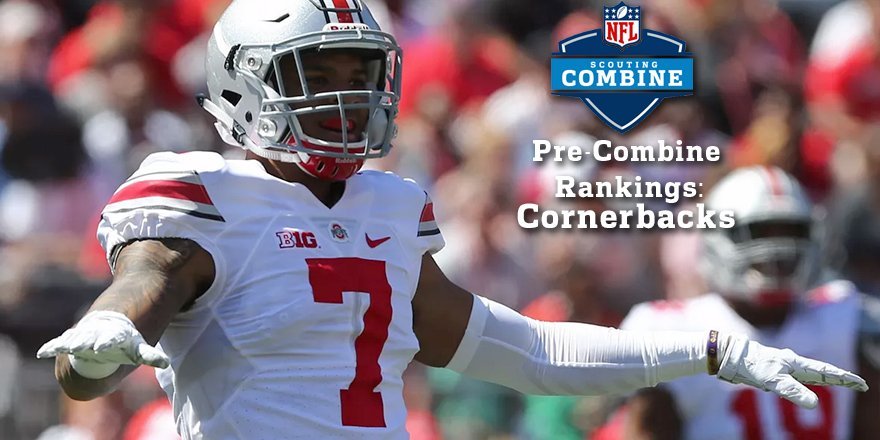 Cardinals Wire confused Lattimore with former Ohio State H-Back Dontre Wilson: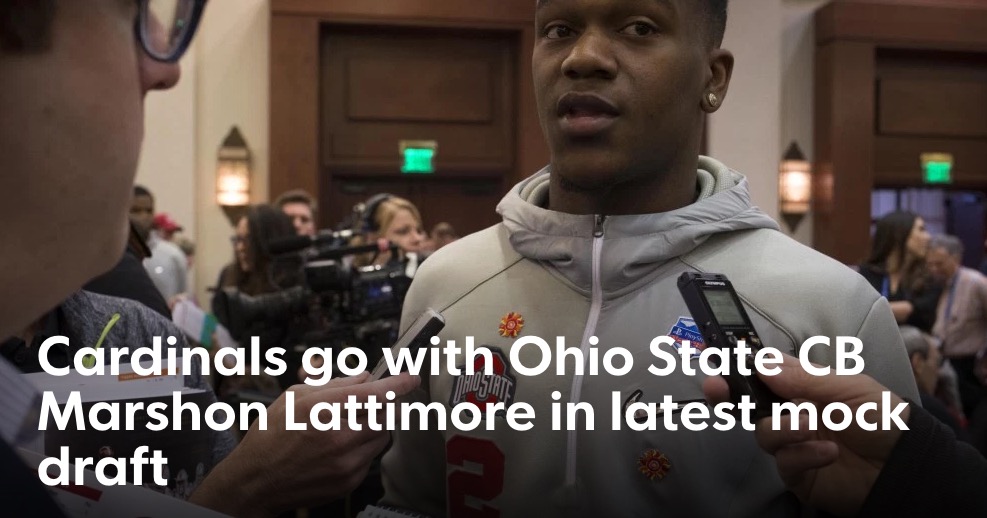 Yahoo! got this graphic half right, at least: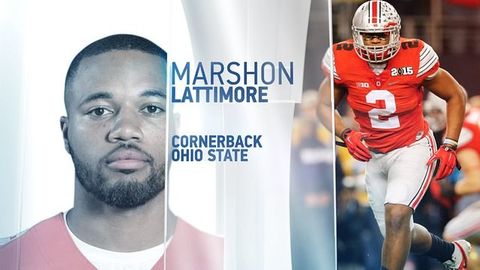 The Jet Press, however, may have committed the most grievous error by confusing Lattimore with two-time Silver Football winner Braxton Miller: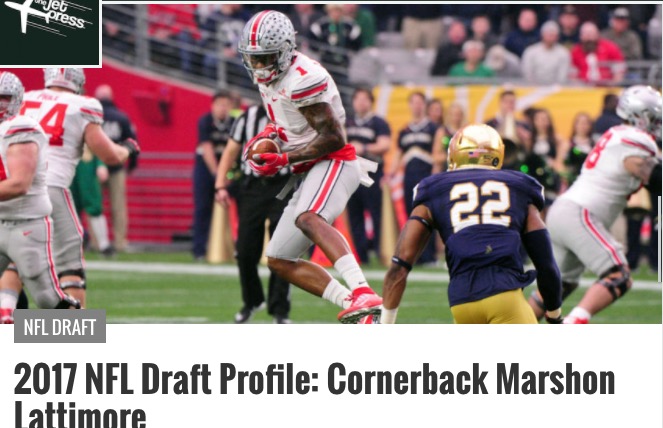 ---
For the record, this is what Lattimore looks like: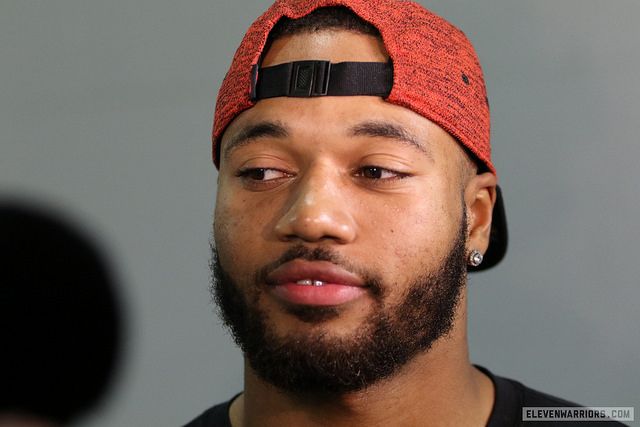 And here, for the record, is what he looks like in pads: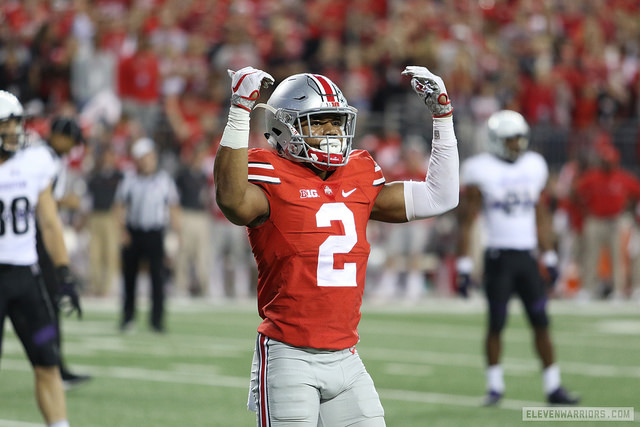 We now go live to Lattimore's Twitter feed for comment on this unsettling meme:
Lol smh https://t.co/17MfSKKp0w

— Marshon Lattimore (@shonrp2) March 14, 2017
Follow Eleven  WarriorsFacebook, Twitter, Instagram and YouTube