It is not uncommon for former assistants of Ohio State head coach Urban Meyer to attempt to emulate what they learned under the three-time national championship coach when provided an opportunity to be a head coach. It is, however, not ordinary to bring essentially half of your new staff with you to your new job.
"They've got all kinds of people," Meyer said on Monday, when told that seven individuals who at one time worked at Ohio State under him now do for Chris Ash at Rutgers. "We had that conversation this morning in great detail and we changed most of our defensive signals prior to this and offensively we're being very cautious."
Ash is obviously the biggest name among the seven, in his first year as head coach of the Scarlet Knights. He worked at Ohio State in the 2014 and 2015 seasons as co-defensive coordinator and safeties coach, implementing the rugby-style tackling the Buckeyes still use today and helping mold that unit into one of the nation's best.
"Chris is the one that brought it to Coach (Luke) Fickell and myself," Meyer said. "We were a very average tackling team, he was persistent and we went from an average tackling team to the fewest missed tackles under Chris."
The seven other members on Ash's new staff at one point or another worked in Columbus under Meyer or even Fickell in the 2011 season. They are:
Offensive coordinator and quarterbacks coach Drew Mehringer, who served as a graduate assistant under current Houston head coach Tom Herman while the latter was Ohio State's offensive coordinator. Mehringer worked at Ohio State in 2012-13 before following Herman to Houston in 2014. Ash brought him east in December;
Special teams coordinator and tight ends coach Vince Okruch. Okruch worked as part of Meyer's quality control staff in 2014 and 2015;
Defensive backs coach Bill Busch, who also worked in quality control with Okruch last season in Columbus;
Running backs coach Zach Kuhr, an intern with the running backs and special teams units at Ohio State in 2011 and 2012;
Head strength coach Kenny Parker, an assistant for Mickey Marotti from 2012-15;
Defensive quality control assistant Adam Weber, who acted as a defensive intern at Ohio State from 2013-15; and
Director of recruiting Adam Caltury, who worked with Mark Pantoni as a recruiting assistant with the Buckeyes in the 2014 and 2015 seasons.
That is a wide range of young and eager coaches, each trying to make it in the coaching ranks in a similar way as Ash. He is surely going to inform his staff as much as he can of Ohio State's tendencies since he is a year removed from working there. There is a reason Meyer said his defensive staff changed some of its signals to prepare.
"We got to just be sharp," he said.
Ash, like Herman before him after the 2014 season, is wise to take everything he can from Meyer considering the latter's extensive coaching resume and the first-year Rutgers coach did that. His team's social media and online video presence is much more evident than ever before, plus Ash and his staff implemented "The Hunt," a mantra tagged in everything they do like Ohio State's "The Chase" in 2014 or "The Grind" last year.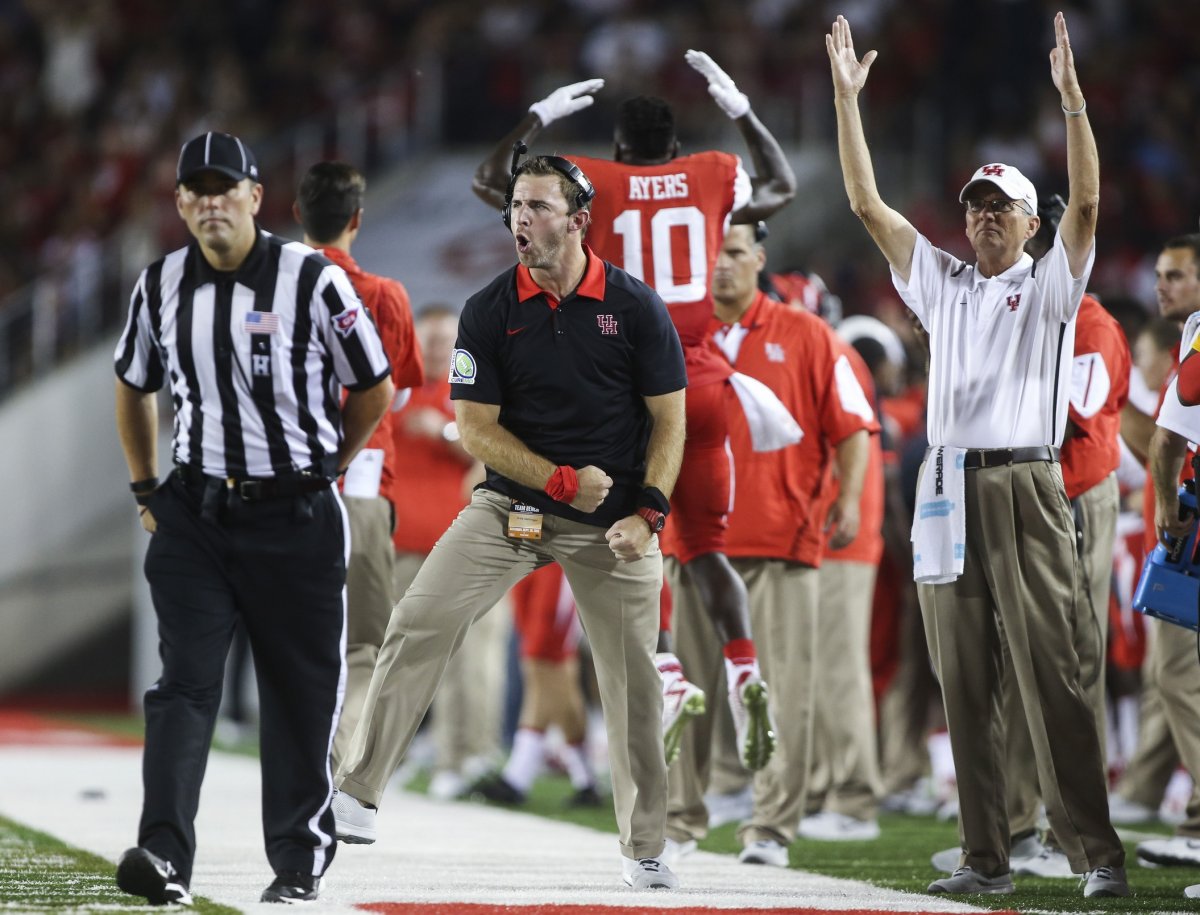 "From a program standpoint, I had a very successful tenure at Ohio State. I learned a lot from coach Meyer and the other assistants on that staff," Ash said Tuesday on the Big Ten teleconference. "It's a tremendous staff."
Ash took many of the people that helped make Ohio State a success during his brief stint in Columbus with him to Piscataway, New Jersey, namely Mehringer. Herman called his protégé "the brightest young coach in America" when Ash hired the then-28-year-old away from Houston nine months ago to coordinate his offense.
"Although we are extremely sad to see Drew go, especially me given our history and relationship, we know that Chris Ash and Rutgers is getting an unbelievable teacher, coach, recruiter and mentor," Herman told Sports Illustrated then.
"He's unique. Tom Herman, when I hired him, he said we had to get this guy and we got him," Meyer added Tuesday of Mehringer. "I love Drew."
Meyer is near the top of his profession in the areas Herman outlined as well, with more than a few former assistants currently leading FBS programs. Joining Herman at Houston and Ash at Rutgers, Meyer's former Florida offensive coordinator and quarterbacks coach Dan Mullen now leads Mississippi State, former offensive line coach of the Gators Steve Addazio is the head man at Boston College and current Oregon State head coach Gary Andersen used to coach Meyer's defensive line at Utah.
There are more names on that list but Ash is the most recent addition to Meyer's coaching tree. Ash also has to face Meyer every year as long as he stays at Rutgers, which is why his goal is to echo everything his mentor does in Columbus.
Even if that means hiring rising young coaches away from Ohio State and coaching similar offensive and defensive concepts in the hope of building a program that can compete in the rugged Big Ten East.
"I'd be foolish not to take a lot of what I learned at Ohio State because it works extremely well," Ash said.
Though the Scarlet Knights are 2-2 and lost two of their best players a week ago, Meyer isn't prepared to let his team take them lightly. He knows too well how Ash operates and the minds that he has working for him at Rutgers. The eight former Buckeye staff members will do everything they can to prepare their guys for Saturday.
"They're his guys now and I think they're playing their tails off," Meyer said.