How did you first fall in love with college football season?
The annual eight-month gap between games is ending and that extra bit of energy you have this week, each year - knowing there's finally a game Saturday - was implanted inside you sometime between the day you exited the womb for your world premier and yesterday morning.
No one is born with this. It had to come from somewhere.
Your geography matters. You can't pick where you're from, so chances are far greater that you growing up in, say, Alabama likes college football season more than you growing up in Romania would have. Similarly, your family may be vested in some other game, the pro game or no game. Your house matters too. All of this impacts where your own tastes guide you.
You may have first fallen in love with college football season because you were born and raised in Ohio, and you look forward to these upcoming months all year because fall without football makes no sense in the world as you understand it. So how did you fall in love with college football season? Most fans can probably answer that question in a neat, tidy sentence.
Mine takes a little longer than that.
---
Over here is where you're moving. And right here is where we are now.
My Montessori teacher - whatever that sweet lady's name was - had unrolled a large map of North America onto the floor of our classroom. Five-year old me was sitting crisscross-applesauce on top of Mexico. My soon to be forgotten friends were gathered in the Pacific and Atlantic, observing.
As I put my finger on where we are now she removed hers. I kept it there for a moment; the only city I had any lucid memories of living in: San Diego, California. We had moved there from Virginia and before that, New York. Prior to New York there was no me. I pressed on San Diego - the only town I knew - for a moment. My finger was bigger than the whole town. 
I was told Ohio hated Michigan more than Iowa did. I did not think that was possible.
I then dragged it right along the map toward where her other finger still was, north through Nevada, Utah and Colorado. I kept dragging it further through Nebraska and then into a state that looked like a geometric pig's profile facing east. My finger met her finger right around where that pig's cheek would be.
That's where your family is moving.
Iowa City was a much smaller dot than San Diego. That smaller dot also didn't appear to have an ocean next to it. From my vantage point sitting on Mexico it did not have anything next to it. My finger had dragged through vast deserts and mountain ranges to reach a blank space halfway across the country.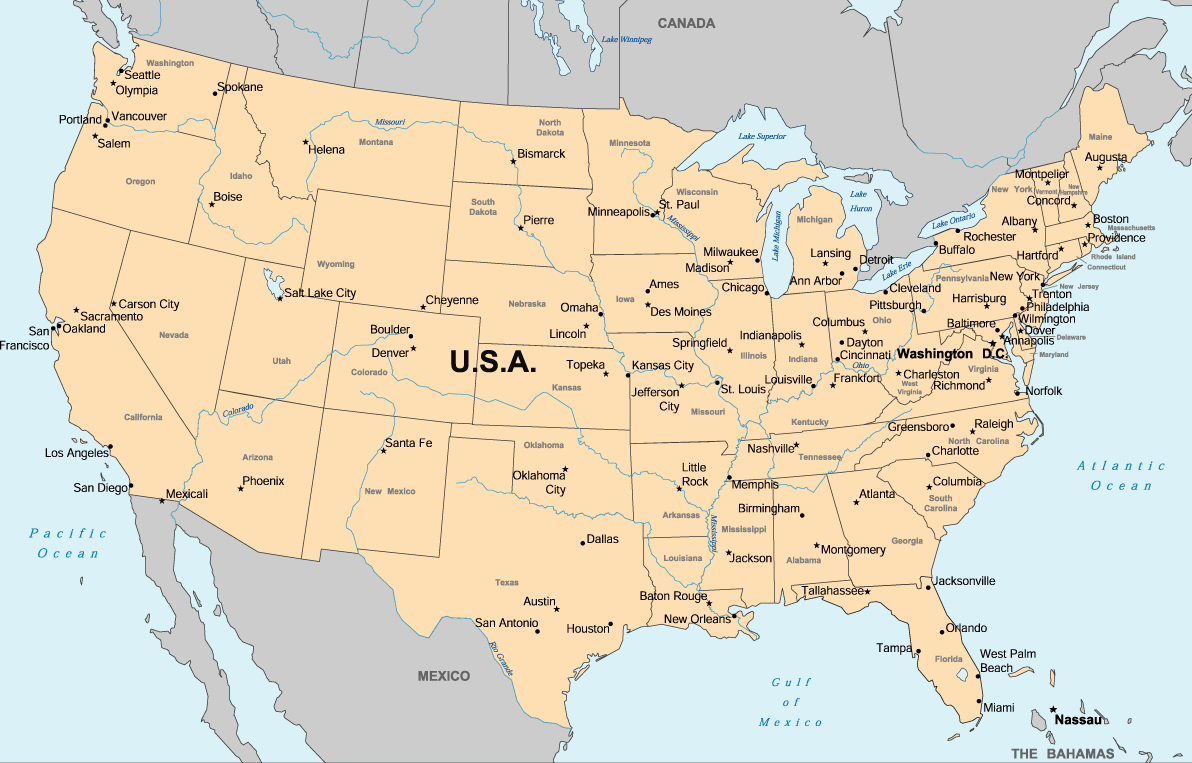 "They have log cabins and Indians there," said one of my classmates, both earnestly and with visible excitement.
My mother picked me up from school that day after the goodbyes. We were about to leave Southern California for the middle of the country. All I knew about Iowa - and the Midwest, based on that map - was there wasn't an ocean. I didn't know about winter or cornfields yet. I didn't know anything. Log cabins sounded cool, though. Iowa was so mysterious.
You don't get to call the shots when you're short of turning six, so I didn't protest our relocation. When you're a kid you only have two priorities in the world: Finding other kids your age and having fun. As long as that was possible I could get on board with the middle of the map.
I asked my parents what kids do for fun in Iowa City.
"Well, you'll find out," my dad said.
---
It turns out that Iowa City lives and breathes college football. That's what everybody does for fun.
I was already very much into watching pro football living in San Diego in the midst of its glorious Air Coryell years. My interest was elevated by the Chargers' starting left tackle, who lived directly across the street from my grandmother's house on her humble residential street (this makes more sense if you're familiar with the average NFL salary during the early 1980s).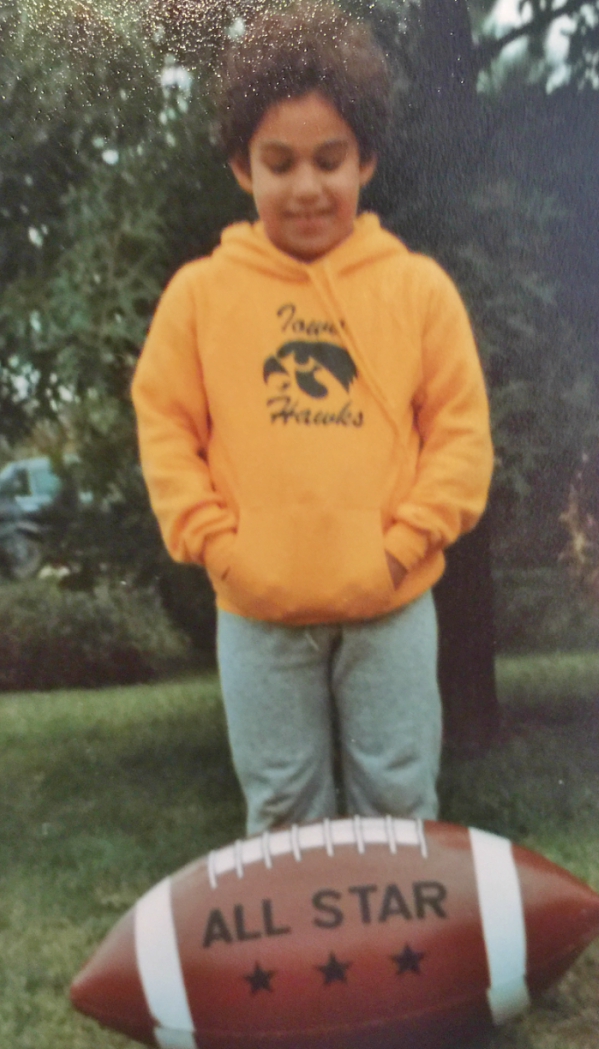 The way I understood it was the Iowa Hawkeyes were just like the Chargers except they didn't throw the ball as much. I was also told the games were a lot more fun and kids got to go to them. That was exciting. I had never been to a Chargers game.
That assessment came from my fellow Iowa City elementary schoolers, none of whom lived in log cabins. I didn't question if they had ever been to a Chargers game for comparison, mostly because I was just excited to go to a Hawkeyes game. 
They cared more about the Hawkeyes than kids - or anyone - cared about the Chargers in San Diego, too. Someone wore an Iowa shirt, or hat, or sweats, or wristbands, or anything to school every day regardless of the month. There was a kid in my grade literally named Hawkeye. His parents could have been M.A.S.H. fans but I never asked. I liked my truth better.
My first college football game was going to be for something called the Cy-Hawk Trophy, against Iowa State. I didn't know Iowa had a second football team until that game. Everyone made fun of Iowa State. That felt wrong, but I didn't question it. 
The Hawkeyes had lost 57-0 to Nebraska the previous week. I remembered Nebraska from the map at Montessori but couldn't remember if it was in the desert or mountains. Nebraska was very good. Iowa was not very good, but everyone said they were going to be much better because of the new coach from Texas, Hayden Fry.
Hayden wore white pants and CHiPS sunglasses. He had changed Iowa's uniforms to look exactly like the Pittsburgh Steelers before we moved there. I watched them warm up. They looked like the Steelers. Iowa State wore uniforms I had never seen before, anywhere. 
I kept three strong memories from that game:
1) The Iowa marching band played fun songs and was the coolest thing I had ever seen. They looked like they were having more fun than should be allowed by law. I was already excited to go to Iowa for college.

2) At random points of the game the four sides of the stadium chanted I - O - W - A in succession. It was so impressive. How did they know where to start that? Adults must have been responsible.

3) By the 3rd quarter everyone my age was scavenging the stadium for aluminum cans, which you could return to some place I didn't know about and get 5 cents per can. Oh my God there was beer-scented money on the ground everywhere.
There was no way I was ever missing a college football game. I was already mad about the ones I had missed and didn't know about when I was younger. Iowa City was way better than San Diego.
That summer the buzz was about how good the Hawks were going to be; good enough to make it to a bowl for the first time since like the 1950s. The first two home games were against Nebraska and UCLA, both of whom were national championship contenders. Kids at school were saying their dads were saying the Hawkeyes could beat both.
The season finally arrived and Iowa took down Nebraska 10-7, shutting the Cornhuskers out for most of the game. That week Iowa City went bonkers. Our neighbors across the street spray-painted RUIN THE BRUINS on their garage door in anticipation of the UCLA game. I ran over to see if it was real paint, and it was.
THERE WAS A KID IN MY GRADE LITERALLY NAMED "HAWKEYE."
"We're going to paint the whole house in a few weeks anyway," the dad told me. "It's going to get covered up. I just thought this would be fun for a while."
It was fun. The only problem was the UCLA game was Game 3. Iowa had to go to Ames to play Iowa State first. And they did. And they lost. That happens more often than you would believe.
The Hawkeyes still did manage to ruin the Bruins the following Saturday and it turned out they were good enough to make it to a bowl game. Kinnick Stadium was a mile from our house. We walked to the games all season and only saw them lose one time, to Minnesota, which we were told was almost as bad as losing to Iowa State.
Each week as we walked to Kinnick we saw dozens of other people walking from their houses too, wearing black and gold, carrying food and pom-poms. It was like church on Saturday, but a lot more fun - especially since the Hawkeyes were good now.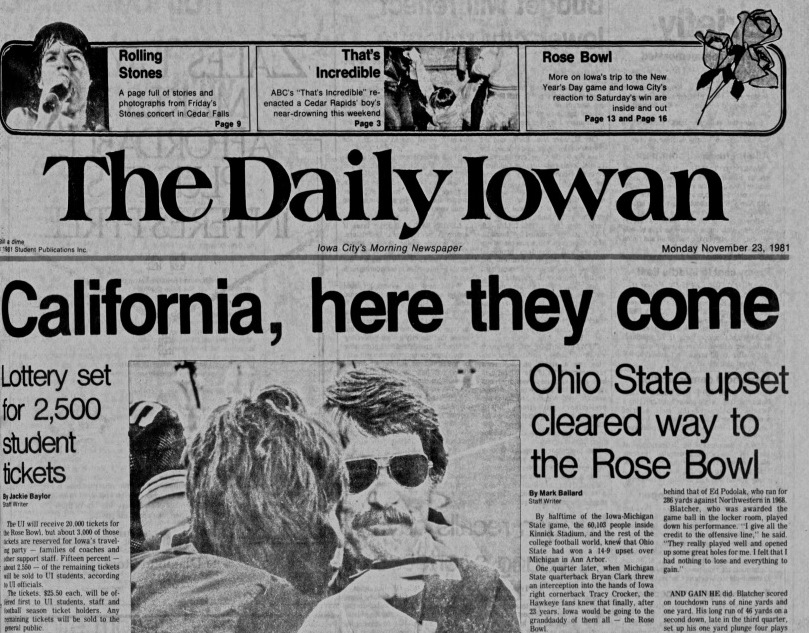 We walked to the final game of the season against Michigan State while Ohio State was playing Michigan on television. That was an important game to Iowa City that year. If Ohio State and Iowa both beat the Michigan teams they would tie for the Big Ten championship and Iowa would go to the Rose Bowl because Ohio State went more recently and they didn't play each other that season.
Kinnick Stadium was packed. Like, more than usual - the spaces on the benches felt smaller than usual, as if extra people had slipped into the game without tickets. Nobody knew what was happening with the Ohio State-Michigan game, but Iowa was up 16-0 very quickly on the Spartans and the stadium was complete pandemonium. I couldn't hear the band.
As a kid, being allowed to scream without any adult telling you to stop is awesome. I screamed as loud as I could but couldn't hear myself, which was also awesome.
The stadium announcer was the only link to the outside world back in those days unless you carried a radio around, which only old people who lived through World Wars ever did. He interrupted the game to inform everybody that Ohio State had just won in Ann Arbor and what I had previously thought was the loudest sound I had ever heard was suddenly quiet by comparison.
Everyone was hugging and screaming about the Hawkeyes going to the Rose Bowl. But it was still the 1st quarter and I suddenly got very nervous about losing to Michigan State. What could possibly be worse than squandering a championship by losing to stupid Michigan State?
It was the first time that possibility ever crossed my mind. Definitely not the last.
It didn't happen. The Hawkeyes blew out Michigan State 36-7 and suddenly there were roses everywhere, in Iowa City, in November. Hayden had done it. The town and the entire state (except for Ames, which is the only place that likes ISU - because it has to) were elated. It affected how people felt about not only where they lived, but how they viewed themselves. I was seven. The importance of Iowa's resurgence was not lost on me.
A sports team did that. There was no turning back. I was into college football for life.
---
We live in Iowa City until I was in 6th grade, which was when we moved again. This time it was to Columbus, OH. I didn't need a giant map to show me where that was.
I was told Ohio hated Michigan more than Iowa did. I did not think that was possible.
Before we moved we visited San Diego at Christmastime. I wanted to go to the Rose Bowl where Ohio State was playing Southern Cal to get a glimpse of my future local team but 6th graders call about as many shots as six-year olds do, so I settled for a consolation prize: The Holiday Bowl, where Brigham Young was playing Michigan. It turned out to be a national championship game.
IOWA CITY LIVES AND BREATHES COLLEGE FOOTBALL. IT TURNS OUT COLUMBUS DOES TOO.
Iowa began my first year in Columbus ranked #5 in the country. The Hawkeyes were on Ohio State's home schedule, but not until November. My first game in the Horseshoe was in September. We moved into the neighborhood where the previous coach Woody Hayes still lived with his wife, Anne. Everyone knew which house was theirs.
The first time I heard O - H - I - O bouncing around during a game I was confused. The I and the O were both very familiar, but the other two letters just seemed wrong. The games had all of the energy that Kinnick had, but a lot more people. The Ohio State marching band was, admittedly, a lot better. I had a great time every Saturday on campus - but with one eye on the Iowa score.
One Saturday I skipped was when Ohio State traveled to play Minnesota. I joined the rest of the country in taking in a rare 1 vs. 2 matchup between the Hawkeyes and Wolverines instead. It had been built up for several weeks as college football's game of the year. Iowa won on a field goal as time expired, and Kinnick erupted the same way it did in 1981 when the stadium announcer informed everyone that Michigan had lost. This time he didn't have to say anything.
That set up the game I looked forward to from the day I learned we were moving to Columbus. Iowa, ranked #1 in the country was coming to Ohio Stadium.
Chances are you know how the game went that afternoon. If not, there's an abbreviated 10-minute version of it right above this sentence.
The Hawkeyes left town defeated, having been run all over by the Buckeyes despite them not having Heisman Trophy candidate Keith Byars available for the game. Ohio State rushed for 219 yards without him, including 104 from a sophomore fullback named George Cooper. What.
By the time the game finished everything was soaking wet, as it rained hard for most of the afternoon. The loudest I had ever heard Kinnick Stadium (the previous week) seemed like a dull roar compared to Ohio Stadium when the Buckeyes blocked an Iowa kick out of the endzone for a safety and then for most of the 4th quarter when victory for the home team felt certain.
I had never been around so many happy people at once. Ohio State closed out the game which it was in control of from the beginning and the goal posts came down quickly. Toilet paper was flying around and people were screaming and hugging.
It felt kind of like Iowa. Except for the part where Iowa didn't win.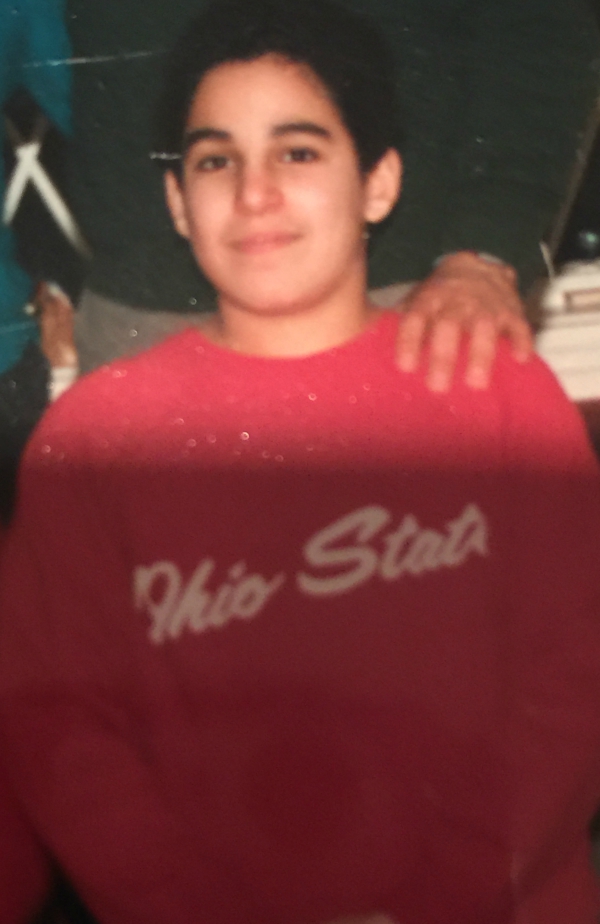 There was no real sadness. Genuine sports mourning is rare for me. Sure, it sucks when your team loses - but there is a joy in just being a part of it, being there and taking it in alongside tens of thousands of other people.
Iowa getting shut out in that Rose Bowl it finally reached was bad. Losing to Michigan is always bad. Getting annihilated by Florida in Glendale was bad. Most everything else? The Saturdays that matter most on the calendar are required to take a few Ls along the way. It makes the Ws that much better.
Your geography matters. I wasn't allowed to pick where I was from, so chances are far greater that me growing up in Iowa City and then Columbus guided me toward college football more than staying in San Diego would have. As the 2016 college football season kicks off I'm reminded - as I am every year - we don't get to choose how many of these rides we get to enjoy.
That number is chosen for us. I'll take whatever I can get.
The following Monday I was back at school, still the new kid from Iowa, following what was arguably Ohio State's biggest win of the decade. The Buckeyes were now up to #4 in the polls. The Hawkeyes had fallen to #6.
"So did you have fun?" I was asked, in a half-trolling sort of way.
"Yeah," I said. "It's college football. The stadium was incredible. I'll never forget that one."
My answer seemed to be the wrong one. "Wait...so does that mean you're going to become an Ohio State fan now?" 
I thought about it for maybe five seconds before answering.
"No. Probably not."