So it was told.
And then, today, it was told again, when Taylor Decker joined reporters for an impromptu press conference after the year's first spring practice. According to the team's fatherly Slob, Urban Meyer foretold of Ohio State's victory before the team was even on the plane to Dallas, going as far to show the team where they were going to hang the championship banner within the Woody Hayes Athletic Center:
"He told us even before we went [to Dallas]; he said, 'After we win this game, this is the spot that [the championship banner] is going.'"
That's the kind of vision required to capture three national titles in one of the nation's most cutthroat industries. 
Decker went onto add to add, "To know that you're kind of immortalized here at such a storied program is pretty unbelievable." 
Not to pick bones with a man who could pick my bones for floss, but fans enshrining champions isn't nearly as unbelievable as the team's championship run or Urban Meyer.
And here, for the record, is that championship banner, courtesy of @OhioStAthletics: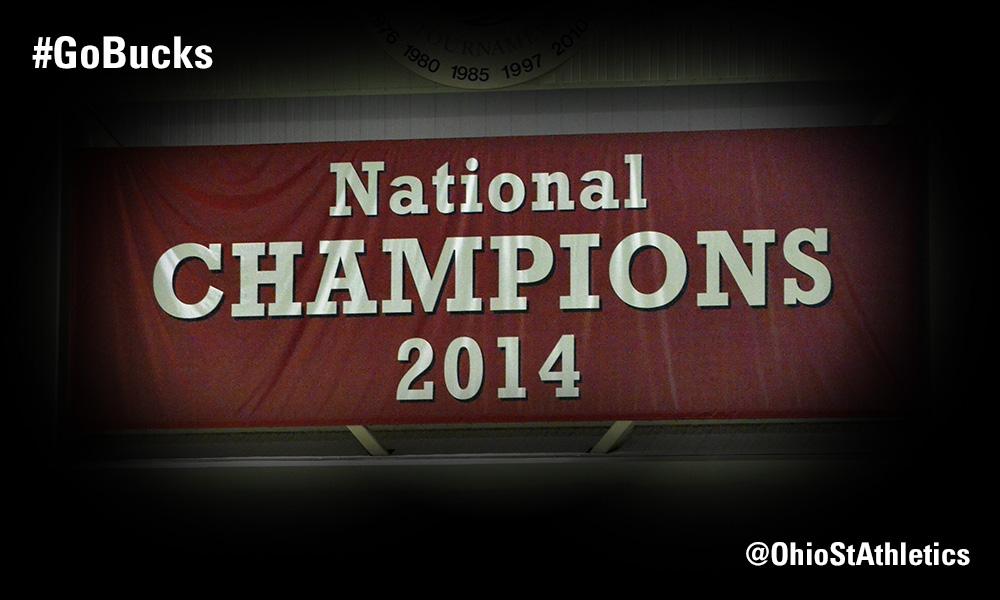 ---
H/T: @TimShoemaker