UPDATE (6:54 PM): Tracy Sprinkle will serve a one game suspension, and his reinstatement is still conditional:
Sprinkle will be suspended for one game, must do community service and a host of other things before he's fully reinstated, Meyer said.

— Kyle Rowland (@KyleRowland) August 4, 2014
---
Four days after getting cleared of drug charges and pleading 'No Contest' to reduced charges stemming from an altercation at a Lorain bar, Tracy Sprinkle is back with Ohio State football.
Urban Meyer was swift in severing ties with Sprinkle, but admitted at Big Ten media days he'd "reassess" the case if new facts came to light. Urban was apparently satisfied with the outcome enough to offer the defensive lineman another chance.
Here's Sprinkle listed on Ohio State's roster, per our Patrick Maks: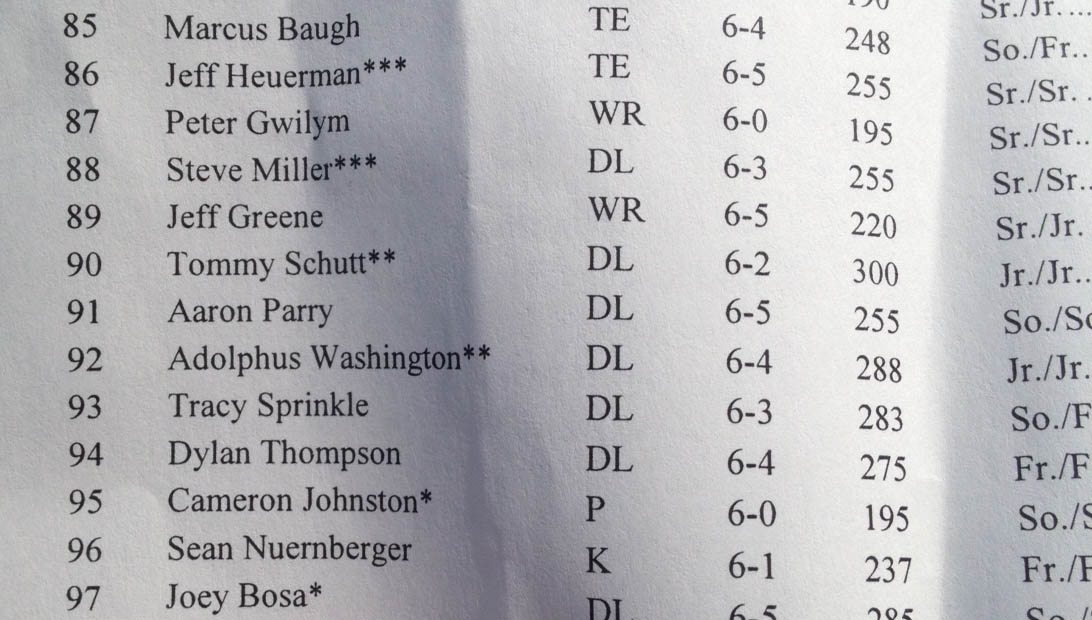 While Sprinkle wasn't expected to be a huge contributor this year, Lorain County-product earned many accolades during his prep career, including Ohio Division-I Co-Player of the Year.
This also continues the trend of Urban willing to reinstate players if the outcome of the situation isn't as grave as it first appeared. 
Like Carlos Hyde and Bradley Roby before him, Sprinkle earned a second chance. Now, it's just up to him as to what he does with it.