Recruiting is all about momentum. Sometimes you're gaining it, sometimes you're losing it. What prospects are trending up with Ohio State? Let's take a look.
The program has certainly seen its share of strange occurrences lately. Last week Urban Meyer was fielding questions about whether or not he'd be back in Columbus next season. He then spoke with a small group of reporters to open up on the health concerns he's been dealing with. Meyer reiterated that he remains fully committed to the program and plans on being its head coach for as long as he can. 
The week culminated with Ohio State struggling at home against a two-win Nebraska program. Meanwhile, it's been an up-and-down few weeks on the recruiting trail as well. Kentucky four-star athlete Wandale Robinson had been one of the staff's top targets, but last week the speedster pledged his services to the in-state Wildcats while delivering a blow to Brian Hartline's efforts.
This past weekend the Buckeyes got some good news when three-star tailback Marcus Crowley announced that he was flipping from Miami to Ohio State. He's a player Tony Alford zeroed in on immediately following the Sampson James decommitment. The Crowley pledge likely puts an end to running back recruiting for 2019. 
There's no doubt that other programs are using the Meyer situation as ammunition on the recruiting trail and we'll have to see if it inflicts any damage as the early signing period approaches. Long-time commit Doug Nester has made multiple visits to other schools (though he does seem solid) and the Buckeyes are battling to keep things together for 2019 while also putting on some finishing touches.
Ohio State has 15 commits in the fold and the class currently sits at No. 12 in the country. There's plenty of work to be done as we take an updated look at the recruiting board amid all of the questions and concerns. 
*Last month's edition can be found HERE. 
---
Zach Harrison's recruitment isn't exactly going like most Ohio State fans had hoped and expected it would. The five-star is planning to enroll early and could make a decision at any moment though no timeline is in place. He was back on campus for the Nebraska game, but it seems like things continue to trend away from the Buckeyes. 
Michigan has done a fantastic job in this recruitment and has since taken over the lead in the crystal ball. No one is writing Ohio State off in this one, but it seems like something is going to have to change for this to work out in the Buckeyes' favor. We saw it happen last cycle with Tyreke Smith, so maybe they can pull off another one?
Losing Zach Harrison to Michigan would be the single biggest recruiting miss of the Meyer regime. It would also give the Wolverines three of the country's top defensive ends. Yikes.
Perhaps it's a little unnerving to see a current Buckeye commit on this list, but I feel the Jordan Battle situation warrants just that. He's been the top-rated defender in the class dating back to June, but the Urban Meyer situation really seems to have shaken things up. The most concerning part is that he's yet to make it back to campus this fall and is scheduled to be in Tuscaloosa this weekend. Battle is incredibly talented and losing the defensive back pledge would be a major blow to the class.
Darnell Wright is still on the list and we'll reiterate once again that this is a total long shot. His recruitment seems to be coming down to Alabama and Tennessee, but the Buckeyes were thought to be the early favorite. Perhaps the staff can work a little bit of magic for one of the class's greatest positional needs.
Trevor Keegan holds steady at the No. 4 spot and Ole Miss commit Nick Broeker has moved up a bit on our board. Keegan seems fairly open with Michigan and Georgia both potentially ahead of the Buckeyes. He's taken officials to Columbus and Ann Arbor and will check out Athens and Clemson later this month.
Broeker has never been on Ohio State's campus, but the outlook is a bit more positive for the three-star Illinois native. The Buckeyes offered last month and are hoping to get a visit before he signs a letter of intent in December. One complication had been Sacred Heart Griffin's playoff schedule but its season came to an end last weekend in the second round.
Greg Studrawa and Co. will need to get him on campus in the near future before Broeker and the Cyclones' basketball season tips off later this month. For now, the 6-foot-6, 283-pounder may be the most likely addition at offensive tackle.
We have Florida defensive back Kaiir Elam holding strong at the seven spot. There's still a need at cornerback and right now he's one of the few remaining options at the position. Florida and Georgia continue to lead the charge, however. If things do go awry with Jordan Battle, then I'd look for some new names to emerge in the secondary. 
One fresh Ohio offer remains on the board with Tommy Eichenberg manning the No. 5 spot. The expectation is for the Boston College commit to make a trip to campus sometime this month, and most are expecting a flip to happen at some point between now and signing day. His senior film has been very impressive and he's got the look of a mike linebacker at the next level. 
Two other in-state defenders make their debut as the Buckeyes are looking for multiple flips on the defensive side of the ball. Kentucky commit Cavon Butler looks like the most realistic option at defensive tackle, and the Toledo (Whitmer) product is planning to be in town for the Michigan game. The Buckeyes appear to be the favorite but his recruitment is heating up a bit after receiving yet another Big Ten offer.
Truly blessed and honored to earn an offer from Michigan State University! #Gogreen @CoachMikeTress @CoachRonBurton @DantonioMark pic.twitter.com/BIbqj2kZKA

— Cavon Butler (@CVon01) November 6, 2018
The newest in-state offer came just last night and we're wasting no time getting Jestin Jacobs on the board. He's a four-star outside linebacker from Clayton's Northmont High School and he too is committed elsewhere at the moment. A Hawkeye pledge since this past May, it's safe to assume the Buckeye interest is very real with an offer coming this late in the process. Craig Young and Steele Chambers could end up at linebacker, but it's clear the staff is wanting even more for 2019.
Spartan commit J.D. Duplain is yet another Ohioan still on our board, but the Michigan State pledge doesn't seem like a slam dunk to flip just yet. A three-star interior lineman from Strongsville, Duplain has also been in contact with the Clemson staff and that would absolutely be an offer to watch out for. He's the nations No. 38 prospect at guard.
We've still got D'Von Ellies on the board at tackle, though this one is probably trending elsewhere. He was at Happy Valley for the contest against Ohio State last month and the most recent forecast from 247 Sports' Brian Dohn – who's really dialed in with the region – was in favor of the Nittany Lions. Larry Johnson had been extremely high on the Maryland native, so we'll have to be on the lookout for any movement on this one.
---
The board has been infused with some heavy local flavor, and I suppose that's not a total surprise given needs, recent misses, and prospects who simply seem to be trending in the wrong direction. Some fans tend to have a negative connotation with late in-state offers, but I'd caution otherwise with the recent slew of new targets.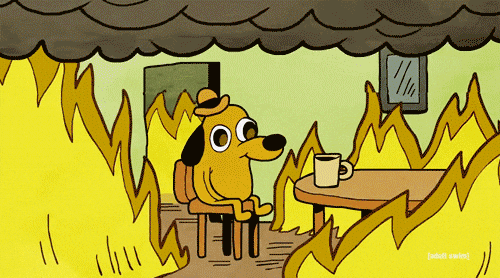 Ohio State's back seven is still a disaster. Urban Meyer hasn't looked like himself for the last month. And Michigan is playing well and may be on the verge of stealing the top prospect the state has seen since the dawn of the internet-era recruiting rankings.
All of that being said, Ohio State still has a shot to win the rest of its games, earn a trip to Indy, and potentially a berth in the College Football Playoff. The recruiting class still has a strong foundation with a pair of five-stars in Garrett Wilson and Harry Miller and there's plenty more to come.
We've seen this time after time. Meyer pulls off some late-cycle wizardry and everything works out just fine. Is the 2019 class heading toward another top-five finish? Almost assuredly not, but 2020 is off to a roaring start and a young football team is 8-1 and has the chance to turn things around and make a run.