Ohio State's relentless pursuit of football perfection took an unusual route today, but you can't win in all facets of football if you don't have a long-snapper, and today they offered Columbus (Worthington Kilbourne) snapping standout Liam McCullough a scholarship.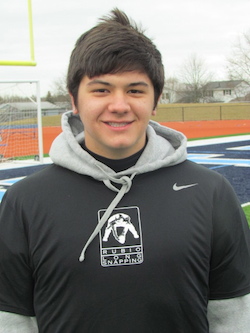 It didn't take McCullough by complete surprise, but he admits it's not exactly what he was expecting.
"It was a bit of surprise," McCullough told 11W.  "They had offered me as a preferred walk-on over the summer after camp, but I was very excited and surprised to pick up an offer today."
McCullough, who trains with the Rubio Long-Snapping says that while he grew up a Buckeye fan, he's not necessarily going to commit to Ohio State without checking out other options. Aside from Ohio State, McCullough has already earned offers from in-conference rivals Michigan State and Wisconsin.
Eleven Warriors will have more from McCullough soon, but don't be surprised if he ends up as the fourth member of Ohio State's as-yet-unnamed 2015 recruiting class.