The cocks blew a come-from-behind win over South Carolina yesterday in the Granddaddy of Them All, the Outback Bowl, when Brandon Peters threw his second interception of the day late in the fourth quarter. 
Somehow, Michigan losing remains as rewarding as the first time I huffed that fabled narcotic in elementary school.
However, it's a rare blessing for a Wolverine loss to bequeath a free Bloomin' Onion from Outback Steakhouse.
So despite pledging to lose ten pounds after a year of masquerading my body issues by ironically calling myself "thicc," I awoke Tuesday intent on ingesting an 800-calorie deep-fried appetizer and writing off the meal on my taxes.
I hadn't been to an Outback Steakhouse since high school. Like all Millennials, I eschew chain restaurants and prioritize the patronization of locally owned establishments. But like all humans, my moral code allows arbitrary exceptions.
After a 9½ mile odyssey on I-75 South from Piqua to Troy, Ohio, USA and the navigation of a hellacious labyrinth of commercial developments and thoroughfares, I found myself on the doorstep of a four-star TripAdvisor-reviewed Outback Steakhouse franchise.
Gone were the heavy-handed references to the Aussie hinterlands and Foster's beer neon signs. Up went the craft beer classification charts and exotic spice racks, no doubt imported straight from the Silk Road, threaded into dividers.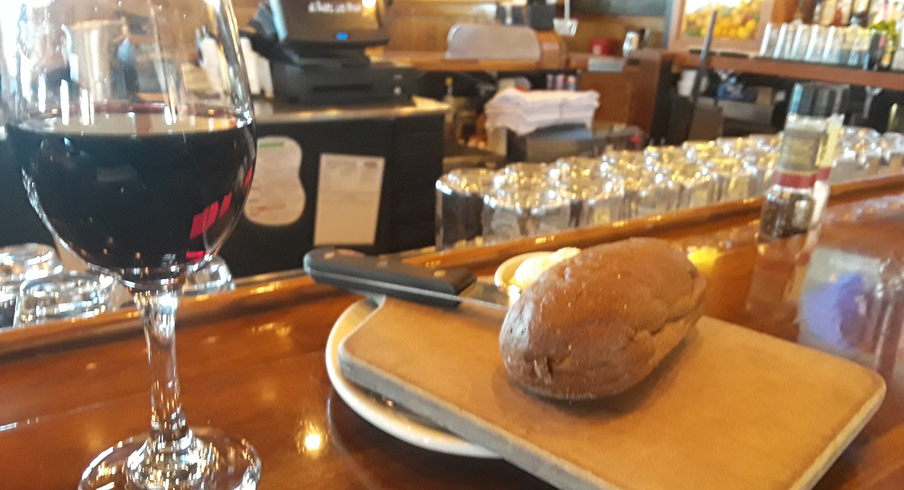 I respect any restaurant that observes the sacred American culinary tradition of serving appetizers before appetizers, as well as one that entrusts a big boy knife to a disheveled degenerate like me. This one was both.
The bread could've been hotter, but I also could've not inquired about the house cabernet at 11:06 a.m. on a Tuesday. 
The sommelier, Calvin, a steadfast Troy resident on his fifth tour at the outpost, reccommended Lil Boomey, an Australian standby. "People generally like it because it's cheap," he said. Sounded about right to me.
"So, what are you, like a C.J. Beathard fan?" He asked after noting my Iowa notepad emblazoned with the likeness of the former Hawkeye gunslinger. No, it's the only benefit for a schlub paying $50 to join Football Writers Association of America. I got it for free (surprise!) in 2015, and I'm fond of it. I carry it everywhere.
Calvin, it turned out, cheers for Beathard's current team, the San Francisco 49ers. I asked what he thought about the Harbaugh tenure in Ann Arbor.
"Michigan is 1-2 in bowls," he noted. "So they're not doing really well right now." He thinks Harbaugh eventually returns to the NFL, a more hospitable environment to his unorthodox teaching style.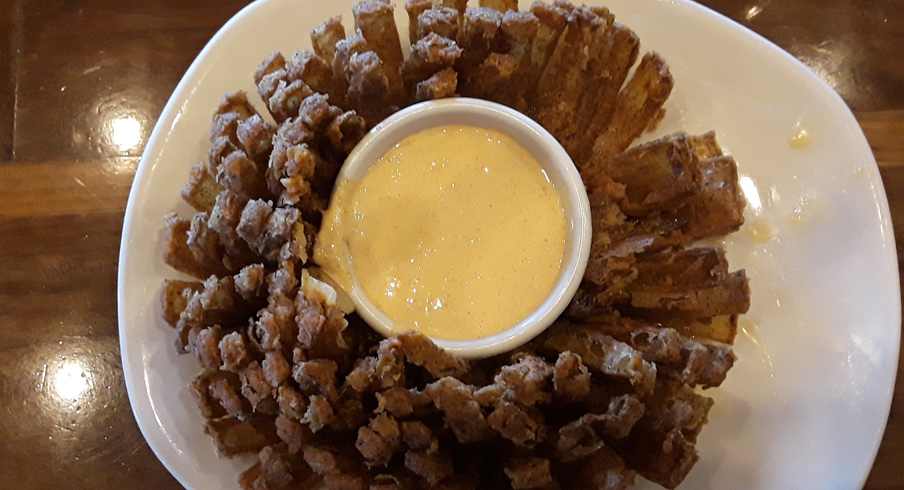 The Bloomin' Onion is a #brand seared into my lizard brain, and it remains as majestic in 2018 as I remembered it.
The deep fried crusts were so tender they almost fell off the onion at touch. The Bloomin' sauce—a holy trinity of mayonnaise, ketchup, and horseradish—dazzled in combination with the grittier morsels.
As of my eating, approximately five onions had been "sold" on the day. Calvin expected business to be brisk.
"When we give out free stuff, people come out."
I went through about 75% of the onion in 10 minutes because, deep down, I'm a 750-pound shut-in. When I thought about tapping out, I remembered the courage displayed by Will Muschamp's team in erasing a 16-point deficit.
Fueled by the misery of Michigan Men, I plucked my way to victory—greasy straw of goodness by greasy straw of goodness.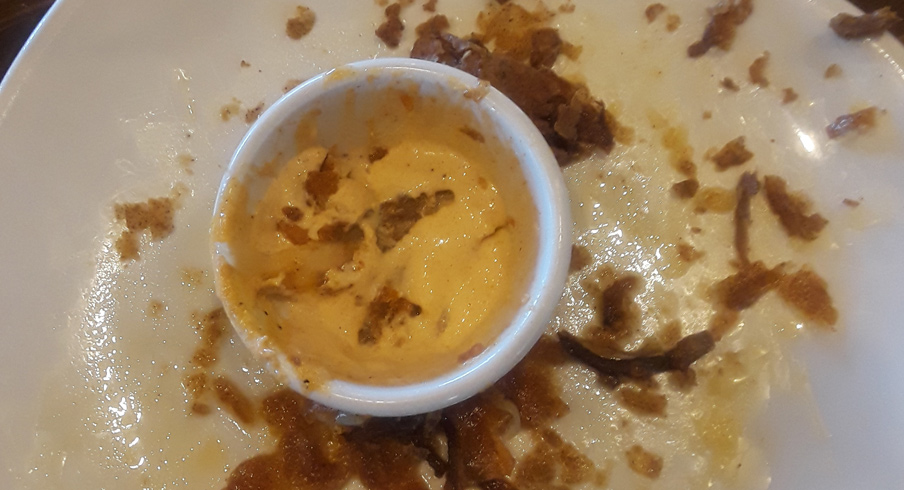 The self-loathing of soloing an appetizer meant for a family set in before I plunged the last straw into the gaping trash compactor of my maw. I welcomed it, though. When engaged in psychological warfare, it's best to be familiar with the mental state most familiar to your enemies.
The shaking of my gut as more fat cells rolled off the assembly line. The further sagging of my chipmunk cheeks. The creeping itis that told me the gym was best skipped after a kingly meal like that.
I embraced it all, if only to feel the depths in which Michigan fans currently wallow. It's a winning recipe for the Outback.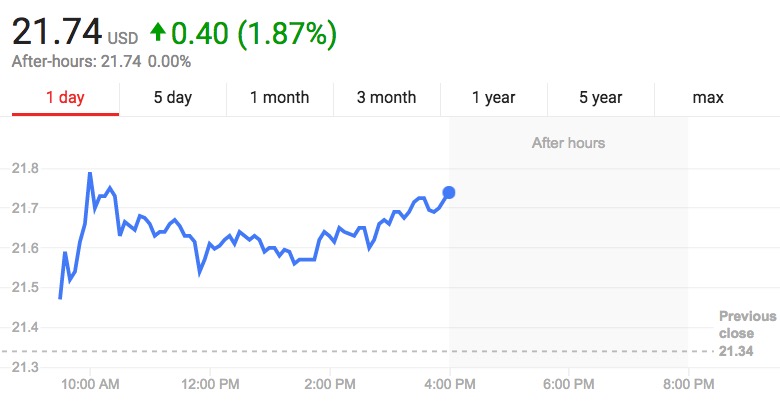 I'm bullish on the Outback in 2018. Unlike other chain restaurants, it has shown a desire to recalibrate its #brand instead of driving off a cliff using a playbook from 1998.
Plus, its ingenious scheme saved me the federal government $8.99 on a lunch consultant meeting bill.
What an establishment. What a country. Let's hope Michigan continues to lose the Outback Bowl every year and that no Buckeye youth grow up without knowing the joy of a free Bloomin' Onion on Jan. 2nd.