1910 Comisky Park opens with the Pale Hose losing 2-0 to the Browns.
1916 Honus Wagner becomes the oldest player to hit an inside the park home run at the age of 42. I read a story that his hands were so big that when he scooped up a groundball, he grabbed dirt and pebbles with it and threw it all to first base. The ball came out of a cloud. (The Glory of Their Times by Lawrence Ritter- IMHO the greatest baseball history book ever written.)
1945 Hank Greenberg is the first superstar to return from WWII. He homers off of Charlie Gassaway (with an appropriate name) of the Philadelphia Athletics in a 9-5 win.
1951 Another war hero; the old crumudgeon Bob Feller pitches his third no hitter against the Tigers.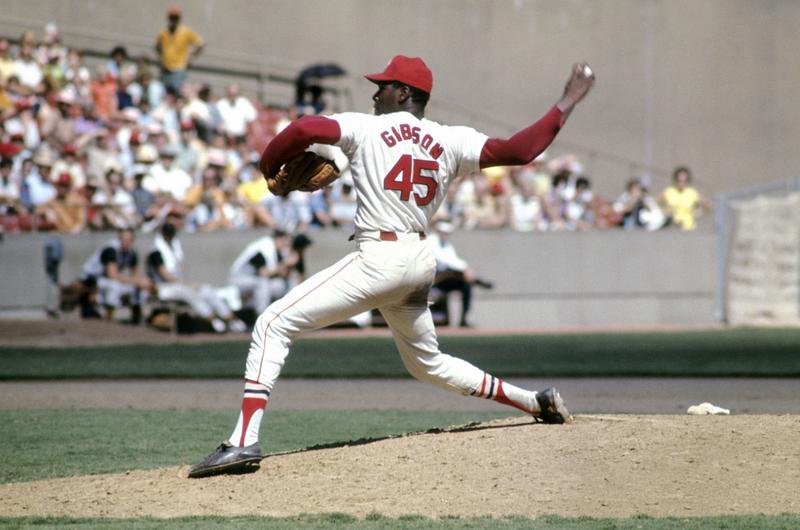 1968 The most dominant pitcher I ever saw, Bob Gibson, gives up a run off a wild pitch in the first inning of a game to break his 47 2/3 inning scoreless streak. He will pitch another 23 innings before he gives up another run.