Todd-Not Boeckmann
---
Lakewood
MEMBER SINCE August 30, 2010
Favorites
SPORTS MOMENT: My children jumping on my back and knocking me off the front porch into the snow and then making snow angels with them while singing The Buckeye battle Cry at the top of our lungs after beating Miami for the National Championship
COLLEGE FOOTBALL PLAYER: All Time: Chris Speilmann and Jack Tatum
COLLEGE BASKETBALL PLAYER: Jimmy Jackson
NFL TEAM: Da Browns
NHL TEAM: meh. Rather root for the Crew
NBA TEAM: Cavaliers
MLB TEAM: Da Tribe
SOCCER TEAM: Stoke City, Columbus Crew,
Recent Activity
I rewatched that whole episode on youtube. The author knows his stuff.
To this day, I've never seen anyone tackle like Jack Tatum. He was, the most intimidating player I've ever seen. I can't even describe his hits. Everyone has seen the Zach Dumas hit in the All American Bowl against Auburn. Its devastating. Well, that was routine for Jack. When I played LBer as a grade schooler, we were taught to explode into the target with our face up. Jack, exploded THRU the player. Its like he tackled the BACK of a player going through the player. That description doesn't even do him justice.
Anyway, that entire was full of those kind of iconic players. John Brockington. Mike Sensinbaugh. Jim Stillwagon, Dave Foley. The names just went on and on. The second best team in the B10 was, according to Sports Illustrated, the Ohio State second team. They were just unbelieveable. To call November 22, 1969 the "Upset of the Century" doesn't do that team justice. It makes the Appy State upset of the weasels look like just another upset.
I'm reading David McCullough's bio of Teddy Roosevelt. I haven't had time to read it and need to finish it. The Lakewood Library just e-mailed me that a book I put on hold is available. Written in 1930, its called Black Elk Speaks. Its a first person account of a young Cheyenne boy who was AT the Little Big Horn when Custer died.
Try the Camulod Chronicles. by Jack Whyte. Its his theory of the "real story" of King Arthur. The first book starts with the Roman Legions withdrawing from Britain and the political and power vacuum that creates. They are very well done. They're fiction, but its all real world stuff. No Merlin's magic in the way you think. Its there, but explainable. His story of the forging of Excalibur is awesome.
#3---They say that a squirrel could've gone branch to branch all the way from Lake Erie to the Ohio River back then.
My parents (Grandma and Grandpa Buckeye) attended that Rose Bowl. My Mom told the story of walking out after the game and walking past the TV production truck. She overheard a producer say to someone, "Thank God the Big Ten has that no repeat rule. If I had to try and follow the QB's fakes again next year, i'd retire on the spot." Rex Kern still is the best ball handler of a QB I ever saw.
Announcers made a big deal out of the fact that the NCAA changed the rules and all games must be finished.
I want to know which Kansas player will go on to play for the padres and Yankees.
Wait until Rutgers gets their SECOND win vs the weasels!!!!! That would be glorious!!!!!!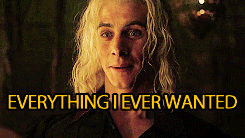 Yep, little did weasel fans realize, that 310 day speech by Tressel marked the death of their progam as they knew it. It didn't die that night, but it was in hospice care.
They haven't been elite in a long long time. Hairball didn't bring them down, he just is incapable of bringing them TO that level.
Leaders and the Best? Nah! We don't need to be THAT anymore. That takes too much sacrifice.
The comparison is 2018 Burrow vs 2018 Haskins and 2019 Burrow vs 2019 Fields. I wouldn't be willing to trade 2018 Haskins just to get 2019 Burrow. Fields wasn't as good as Joe, but it was close. Joe wasn't as good as Haskins and it wasn't close.
Because they are so numb from the sting of defeat we heap upon them, they don't even understand the concept anymore. For them, the rivalry is one giant SNAFU.
And that's why I get so frustrated with that. Its NOT a fair expectation Its an unrealistic one proven by the facts.
I've posted many times, how few seasons, over 130 years, that we have gone undefeated. This year would've been our 8th or 9th. Its why I laugh at so many fanboys that get upset over one loss. Its damn near impossible to navigate a 13 or 14 game schedule undefeated.
"Cheer, cheer for old Notre Dame

Wake up the thunder cheering her name

Send a volley cheer on high

LEVEL the thunder from the sky

What though the odds be,

EVEN or small

Ol Notre Dame will TIE over all

While her loyal sons are marching

Onward to ANOTHER DRAW"
When I was a kid, one of my favorite books was a anthology of articles written by the great Dan Jenkins. The book was called "Saturday's America".and is hilarious while describing, through these feature articles of his (which I think were mostly from Sports Illustrated), college football in the 1960s. One of the chapters is about that "Game of the Century". The story starts with that parody of the Victory March. Ara Parsegian was vilified by many (especially Spartan fans) for settling for the tie by running out the last 8:00 of the clock.
"Don't think. it'll only hurt the ballclub"
What we have here, is a failure to communicate."
"You lollygag the ball around the diamond.......What's that make us?" "Lollygaggers"
"Well, Bye."
'
Clay Matthews too.
BUT, more importantly, Art Modell did not get in.
Doug Flutie is the product of Miami (Fla)'s DB choking. Just another reason to hate the 'Canes.
Nailed it Philly. I was going to add that the great Dick Schaap resigned as a voter for the Heisman over the vote and Jim Brown. he didn't want to be part of what he felt was blatant racism.
Clearly you don't remember Haskins getting pulled off the field for almost squandering a big lead. The Haskins of 2018 hadn't arrived yet even at the beginning of the 2018 season. He clearly got better throughout that year. And the 2017 couldn't beat out Joe Burrow as back up. It was only the broken hand/thumb that gave Haskins the back up job by default.
revisionist historian right here.
I married into a ND family. One of my nephews marched in the ND Band and a Niece is in it now. I like the school (beautiful campus). I like the history. When you walk onto campus, the feeling of history is palpable. So I don't hate ND like I used to. USC would be #6 on my list and higher if they were relevant. Although to be fair, the weasels aren't relevant and they're still number one on my list. My God is it delicious to write that last sentence.