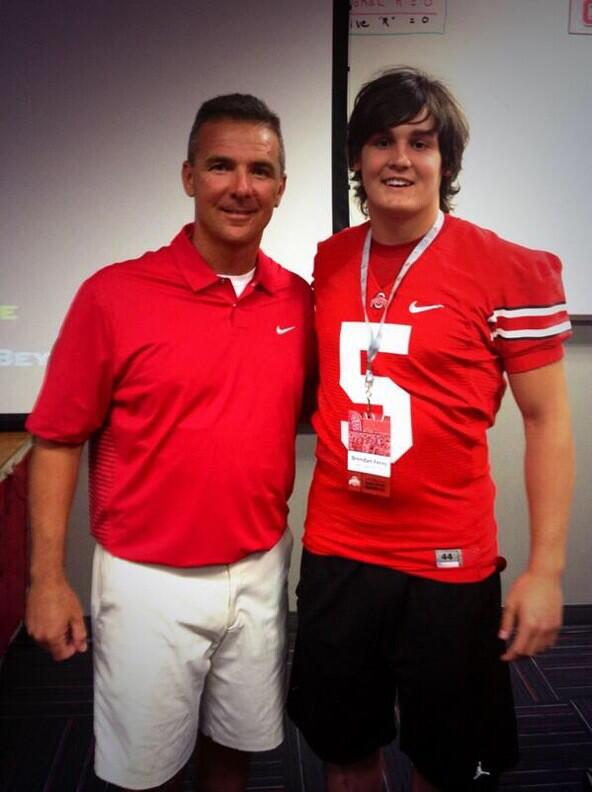 BN$--Buckeye Target Hill Holding Off '16 OH RB George Hill
George could not make it to Columbus this weekend but says tOSU is definitely his current leader.
Scout$--Scott Returns to Ohio State '15 OH RB LJ Scott
LJ says he appreciated the individual attention he received from Coach Meyer and while MSU is still his number one school, tOSU definitely changed some thinking for him. He will visit both schools again this summer.
BN$--Hilliard Will Soon Make His Decision '15 OH LB Justin Hilliard
Justin says he wants to announce in June or early July so he can begin leading a recruiting class. He plans to be back to Columbus soon and says his relationship with Coach Meyer is very strong.
BN$--No. 2 All-Purpose Back Has Never Seen Anything Like Ohio State '15 NC ATH Nyheim Hines
Nyheim was blown away in Columbus and says he will graduate early. He cannot list any favorites yet but says tOSU will definitely make his cut.
BN$--Daniels Visiting OSU ... And Will Be Back For State Meet '15 OH OL James Daniels
James says he will tour campus again while in Columbus and likely meet up with Tyvis Powell. He is graduating early but does not have a favorites list yet although tOSU will definitely be a finalist.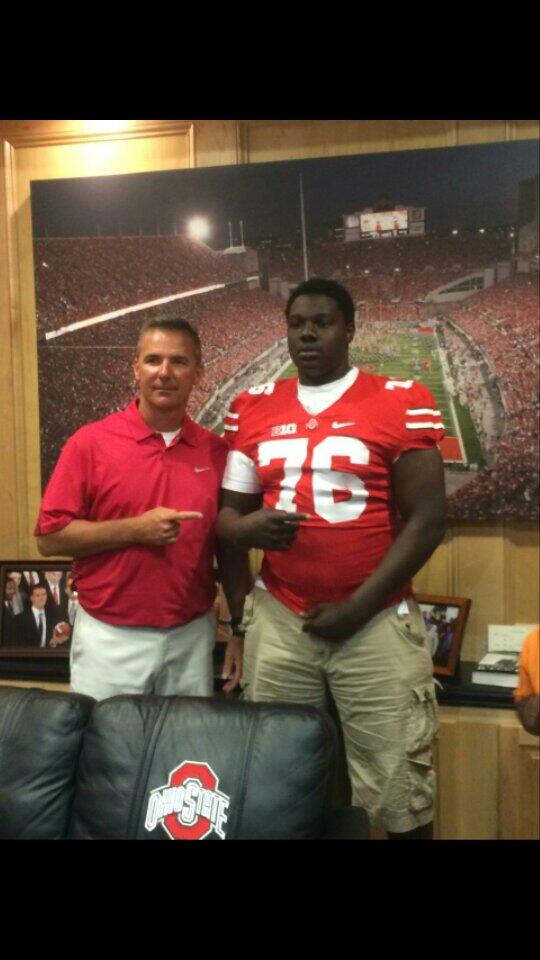 BN$--Cornell Sees A Fit At Ohio State '15 MN DE Jashon Cornell
Jashon says tOSU hit a homerun and he can see himself playing beside Justin Hilliard in Columbus.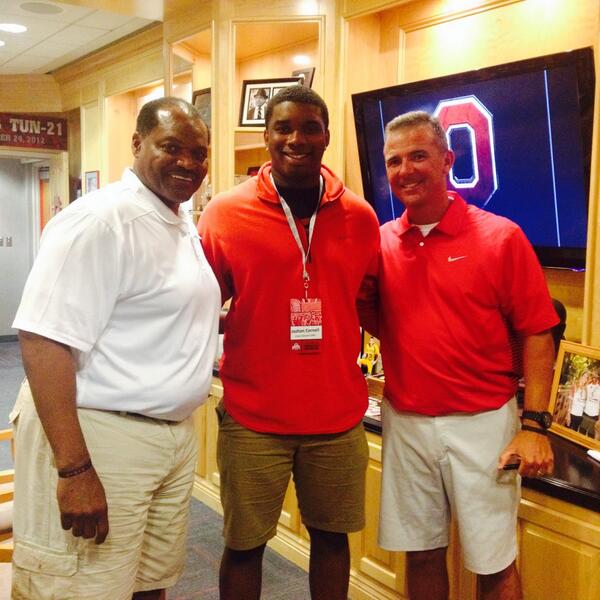 Buckeye Targets Shine Bright at NFTC Columbus (11W)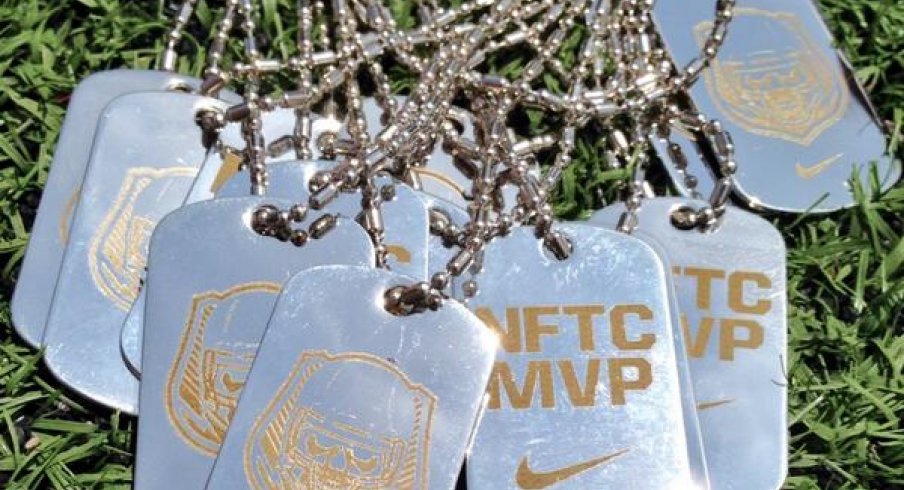 Ohio State hosted one of Nike's popular NFTC football camps today outside the Woody Hayes Athletic Center. One of the benefits of being a major program in a big city like Columbus is getting to host camps like these, which draw elite prospects from all over America - and even Canada. Damien Harris, Jashon Cornell, Justin Hilliard and many others were in attendance today, trying to earn invitations to Nike's prestigious camp The Opening.
cont...
Hilliard Impressed With Buckeyes, Sets Recruiting Timetable (11W)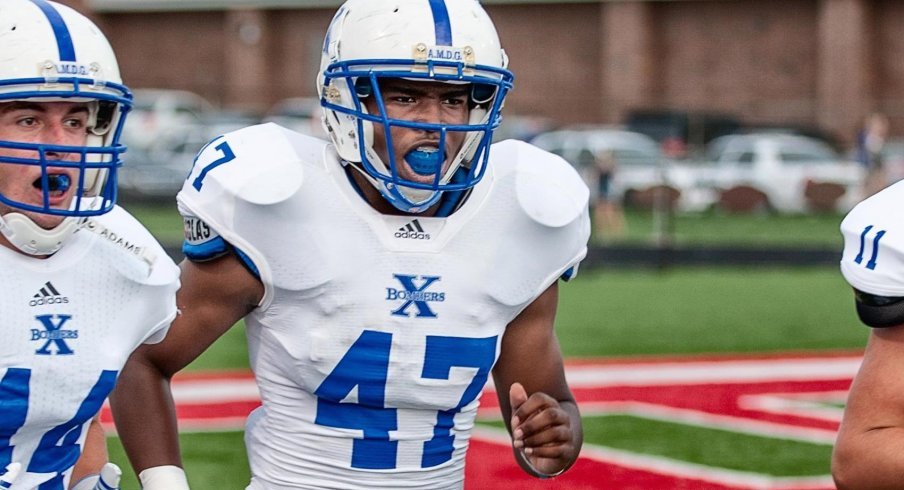 It's a busy weekend at the Woody Hayes Athletic Center. No, the Ohio State Buckeyes haven't started fall camp two months early. Nike has taken over the home of the Buckeyes for its summer camp series and the Elite 11 quarterback camp.
cont...
Cincinnati linebacker Justin Hilliard, at Ohio State Nike camp, says he plans to announce this summer, has top two: Buckeyes recruiting (Plain Dealer)
COLUMBUS, Ohio -- Cincinnati linebacker Justin Hilliard said before a Nike football camp on the Ohio State campus on Sunday that he plans to announce his college choice within the next month or so, and two schools have moved above the others.
cont...
Nike Football Training Camp at Ohio State: News on 4-star Jashon Cornell, quick hits and photo gallery: Buckeyes recruiting (Plain Dealer)
COLUMBUS, Ohio -- News and notes from the Nike Football Training Camp at the outdoor turf fields at Ohio State on Sunday.
cont...