We always talk about our favorite players or even our favorite head coaches, but assistant coaches rarely get any love. So I decided to change that with this week's question.
Of every Ohio State assistant coach or coordinator that you can remember, who stands out to you as your favorite?
Mine would have to be Jeff Hafley. Most of it is just the combination of how atrocious Ohio State's defense was when he took over versus how extremely good it was with him at the helm, but the dude was just an impressive, impressive human being based on the way he talked and the way every single player talked about him. He was (is) good at every aspect of his job – Xs and Os, mentoring, recruiting, media responsibilities – you name it.
I'll never forget his first press conference, within the first two minutes I was 100 percent convinced he was going to be a head coach in the very near future, and he hadn't even coached a practice for Ohio State at that point.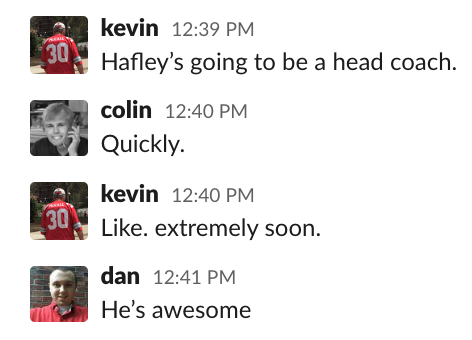 I was quite sad to see him go, but Kerry Coombs is probably second on my list. So, all is well.