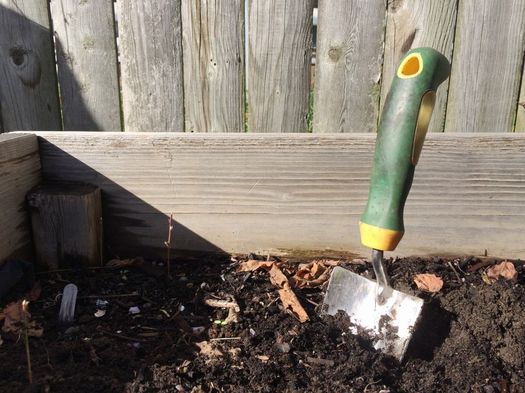 This isn't the normal big dig, but a tiny shovel is still required.
Top 100 Draft Picks

| YEAR | PICKS |
| --- | --- |
| 2016 | 10 |
| 2004 | 8 |
| 2006 | 7 |
| 1995 | 7 |
| 1975 | 7 |
Yesterday, the venerable Dan Hope authored an article that broke down the possibility of eight Ohio State players getting drafted in the top 100 spots of this year's NFL Draft. That sounds like a pretty good accomplishment, but how rare is it for that scenario to play out for the Buckeyes?
2016 NFL DRAFT
This remarkable year produced 10 Ohio State players in the top 100 of the NFL Draft. Joey Bosa, Ezekiel Elliott, Eli Apple, Taylor Decker and Darron Lee went in the first round. Even more impressive is that those five players were selected within the first 20 picks. 
The other half of the 2016 top 100 players were Michael Thomas, Vonn Bell, Adolphus Washington, Braxton Miller and Nick Vannett. Not quite sure, but that Thomas kid might be doing fairly well for himself. 
Overall, there were 12 Ohio State players selected in the 2016 Draft.
2004 NFL DRAFT
This is the second, and final year to have at least eight Buckeyes selected in the top 100. The first round selections were Will Smith, Chris Gamble and Michael Jenkins. After the Falcons took Jenkins with the 29th pick, there was a hiatus on drafting Buckeyes.
The second round finished without a single player from the Scarlet and Gray hearing his name. However, like the first round, the third round had four players receive the call. Ben Hartsock, Tim Anderson, BJ Sander and Darrion Scott fulfilled their childhood dreams.
The names continued to fall off of the board and the Buckeyes still sat with seven draftees. With all of the drama of a Hollywood script, the Cardinals made the 100th selection. Ohio State center Alex Stepanovich was the pick. This Buckeye draft was now in the rare air of eight players drafted within the first 100.
Overall, there were 14 Buckeyes selected in the 2004 draft. 
Seven Buckeyes have gone in the top 100 three times. Those draft years were 2006, 1995 and 1975. Amazingly, there has never been an NFL Draft with six Ohio State players going in the top 100. 
If history is an indicator, it is doubtful this year's NFL Draft will have eight Buckeyes go within the first 100 picks. However, if you needed another excuse to watch...