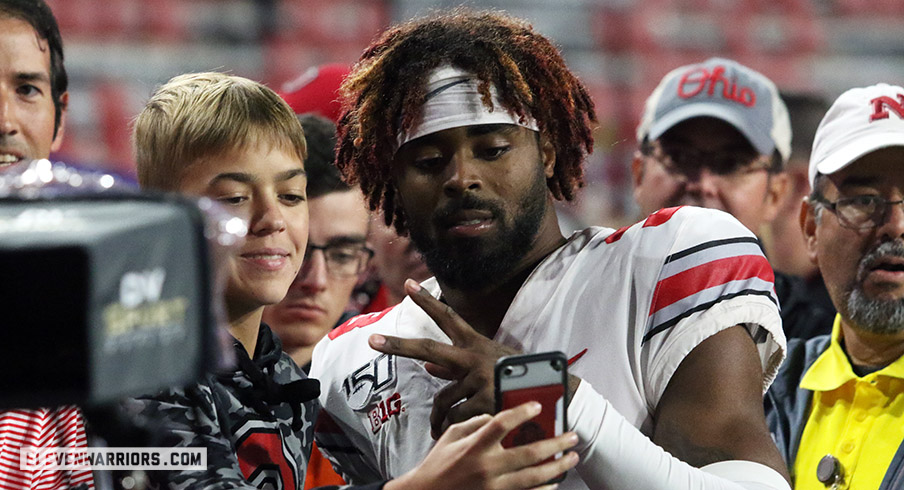 Cornerback Damon Arnette, one of 25 Ohio State seniors who played in his final game Saturday in the Buckeyes' Fiesta Bowl loss to Clemson, said his goodbye to Columbus on Twitter Tuesday evening.
Arnette, who took fire from fans early in his career for some of his play, touched on just how important it was to earn the love of the Ohio State fan base, saying "All I wanted since playing my first snap here was being accepted by you guys."
It's safe to say you definitely are, Damon.
Here's the full text of his note:
First and foremost, I'd like to thank God for allowing me to attend this great university. I am forever grateful for all of the long term relationships and memories that I have made over the last few years.

I would also like to thank Coach Day, Coach Hafley, and the rest of the coaching [staff] for accepting me back my Sr. season with open arms. I thank them for believing in me and not once ever doubting me.

Would also like to thank my teammates/brothers. Without you guys, I never would have known what it means to play for the man next to you. Every snap that I played this year was for you guys and it hurts that we came up short, but I gave you guys everything I had. You all helped me in more ways than you'll ever know.

Lastly, I would like to thank Buckeye Nation. You all are the definition of tough love but love is love. All I wanted since playing my first snap here was being accepted by you guys. We locked in forever.

As I sit and reflect on this last year, I realize that it is not the most important year, but definitely the most memorable. I'm able to look back and see where I was as a man and a teammate tow here I am now. The growth is truly remarkable. I am excited to move on to the next chapter of my life. Again, thank you to everyone who had helped me on this journey. It's been real.
Arnette played in 13 of Ohio State's 14 games as a senior, finishing with 35 tackles, eight passes broken up and one ridiculous, 96-yard pick-six against Indiana.
The Fort Lauderdale, Fla. native, who famously decided to return for his senior season after having a discussion with Buckeye great Cris Carter, was named Second Team All-Big Ten by the coaches and media.
We here at Eleven Warriors will miss his cover skills, confidence in his team, and world-class trash-talking ability.