Here's Ohio State's travel roster for today's game at Michigan: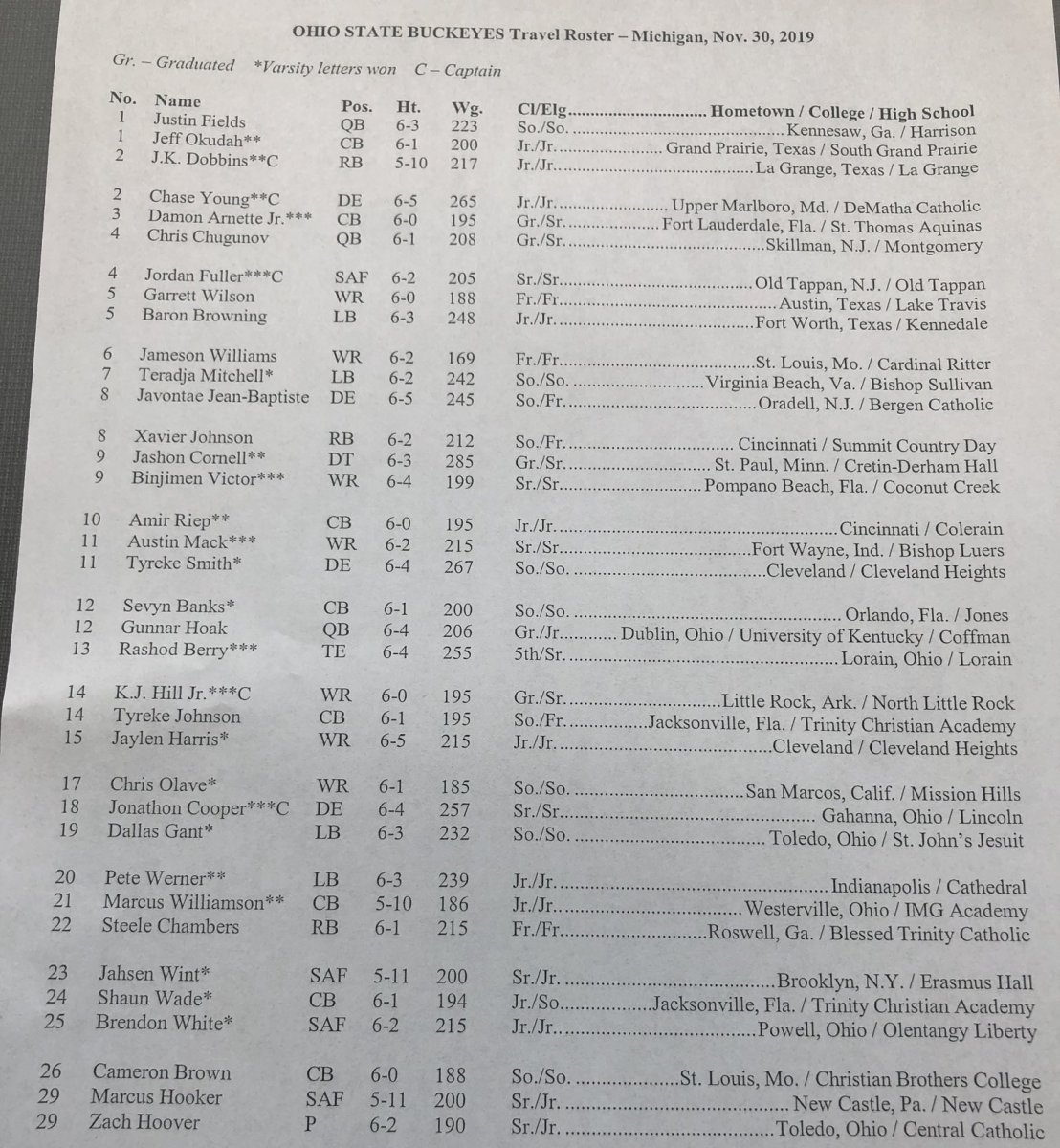 One notable omission from this week's travel roster is wide receiver/H-back Jaelen Gill, who scored a touchdown in his last game appearance at Rutgers but has played in only two of the Buckeyes' last six games. Other player who were on the travel roster for the Rutgers but did not make the trip to Ann Arbor include safety Josh Proctor and guard Gavin Cupp, who are both unavailable due to injuries, along with true freshman defensive end/linebacker Cade Stover, offensive lineman Kevin Woidke and long snapper Roen McCullough.
Chase Young, of course, is back on the travel roster for his second game back from suspension after he did not make the trip to Rutgers. Wide receiver Austin Mack and linebacker Baron Browning, who missed the Rutgers game with an injury, are also back on the travel roster along with backup long snapper Bradley Robinson and walk-on linebacker Cade Kacherski, who earning a starting job on the kickoff coverage team last week.
Tyreke Johnson, who usually wears No. 13, is wearing No. 14 today.