Hi, Fellow Dubbers!
I enjoyed reading the comments in Zgog4307's recent post so much that it inspired me to make a related posting about Buckeyes fandom, to wit:
What was the very first Buckeyes football game at the venerable Horseshoe that you remember attending? Try to include the exact date, who the opponent was, the final score, and your memories of that inaugural game that sealed your Ohio State loyalty.
For myself, I'd been a fan for over a decade before I got to attend the Ohio State game versus Northwestern on October 28, 1978. My Mom and two brothers attended with me. We had tickets in the east side B Deck almost directly behind a pillar. The view was lousy, but the football was good. I distinctly remember Woody pacing the sidelines, Art Schlichter slinging the football, and Tom Cousineau making crunching tackles. It was a gorgeous, crisp, mid-Autumn Indian Summer afternoon as I recall, with the final score Ohio State 63, Northwestern 20. The memory is bittersweet, as that season was Woody's last. One other coincidence: my good on-line buddy from the SI/Fan Nation days was on that team. Woody's Boy is listed in the two-deep roster at Inside LB.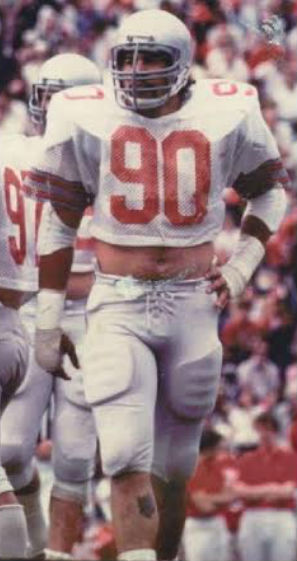 P.S.- If you haven't made the Pilgrimage yet to the Banks of the Olentangy, when are you going to go?