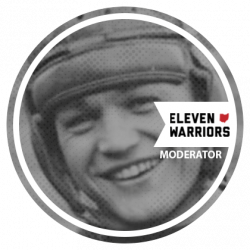 GrandTheftHarley
Moderator
---
from Westerville, Ohio
MEMBER SINCE November 19, 2014
Born in the year of Woody's first National Championship. Mom used to sing for me "Across the Field" as a lullaby. I've raved in Bucknut ecstasy and wallowed in abject misery as well. If that makes me a conflicted Ohio State Buckeye fan... then I've got company.
Favorites
SPORTS MOMENT: Anytime the Buckeyes post a victory in any sport.
COLLEGE FOOTBALL PLAYER: Archie Griffin
COLLEGE BASKETBALL PLAYER: John Havlicek
NFL TEAM: Dallas Cowboys
NBA TEAM: San Antonio Spurs
MLB TEAM: Cincinnati Reds
Recent Activity
Appreciate the Saturday posting, Louie. Thanks.
Hay Louie. Thanks for posting this weekend.
Is Bama on the Level of OSU and Clemson This Year?
I think we should invert the question and ask if TOSU is on the level of Clemson and Alabama. Just playing Devil's Advocate. ;-)
...which is why I haven't touched Floyd's posting.
If Coach Day Got Covid
Perish the thought. The College Football 2020 season is in enough danger as it is.
Right. It's still our offseason. Meanwhile this guy is spending time in the comments section of a forum discussing the topic just to say it's a waste of time?

Wasting his time to tell everyone that they're wasting their time by discussing this non-news item...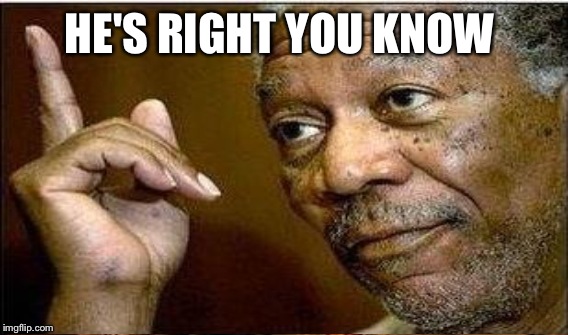 MGOBLOG Makes Case for Ohio Being "worst State Ever.?
Obviously they've never visited Mississippi. (i jest, I jest!)
Now, I always claim my adopted state of New Mexico is the "Worst State Ever." Keeps the riff-raff out. ;-)
Oh, SNAP!
This is not a good look.
Wishing Coach a speedy and complete recovery.
I fear for the balance of the CFB season.
Yo, Grateful!
How's doings in the Conch Republic?
Depends on our commentariat's ability to keep the train on the rails. Nothing more.
One of the few assistant coaches able to stand up to Woody Hayes and still keep his job (even tho fired and rehired): George Chaump. Without his offensive coaching acumen, the 1968 Bucks probably wouldn't have won the MNC.
OK, I'll try to deconstruct this:
No commercial advertising, including company names, apparel brands, hashtags, social media handles, phone numbers, logos, slogans or other branding.

Team-branded attire only. No third-party branding, including on apparel and in photo backgrounds. No attire or other branding of NCAA or professional sports teams.
First paragraph seems direct and explanatory enough.
Second paragraph...well, I find that ambiguous. I'd say if your dad's OSU shirt is Buckeye-related only, with no branding (including Nike), then his pic should be OK.
Check to see that his pic meets these parameters: https://shop.fancutouts.com/pages/best-practices
Best of luck, Girl.
These putative superfans (sans Brutus) need to pony up $75 each. They've been getting free advertising up til now.
Paul Warfield co-hosts. Nice.
I've a good Buckeye friend from my Fan Nation days whose handle is Woody's Boy. He played for Ohio State when Woody coached there '76-'78. WB's greatest regret is that those editions of the Bucks didn't beat TSUN in that time period. It bugs him to this day.
The Ten Year War was an epic time in Ohio State football history.
Penix
What a name!
Put up a quadraphonic sound system in the 'Shoe that periodically blasts out "O-H-I-O!" beginning at the south end of the stadium. Gotta have the virtual students lead the cheer.
Renaming Columbus
I'm surprised after all this cussing and discussing that nobody (including me at the time) thought of Tecumseh.
Thanks, Cornhuskers. Bucks will show their appreciation soon!
Ol' Blue Eyes had a song for every occasion.
Nice compilation, Iowa.
"I'd rather go to a three-day Kevin Warren leadership conference."
We're Laughing!
There is a freight train coming down the tracks
And it's coming your way...
"You shall judge of a man by his foes as well as by his friends." --- Joseph Conrad.
Yo, Vinton!