GrandTheftHarley
Moderator
---
from Westerville, Ohio
MEMBER SINCE November 19, 2014
Born in the year of Woody's first National Championship. Mom used to sing for me "Across the Field" as a lullaby. I've raved in Bucknut ecstasy and wallowed in abject misery as well. If that makes me a bipolar Ohio State Buckeye fan... then SO BE IT.
Favorites
SPORTS MOMENT: Anytime the Buckeyes post a victory in any sport.
COLLEGE FOOTBALL PLAYER: Archie Griffin
COLLEGE BASKETBALL PLAYER: John Havlicek
NFL TEAM: Dallas Cowboys
NBA TEAM: San Antonio Spurs
MLB TEAM: Cincinnati Reds
Recent Activity
This is what you've earned, truth be known, Victors Valiant: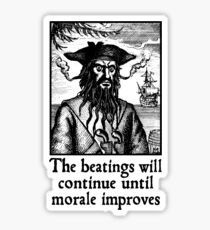 Depends on what outcome you want from the repetition. Just sayin'...............................................................................
In honor of Neil, Buzz, and Michael:
Five players from Orrville have been listed on 19 Ohio State rosters. The first Red Rider to make a Buckeyes' roster was Craig Pack. He arrived in Columbus in 1978 as a linebacker and left in 1982 as the starting center. Pack started every game of his senior season. The team finished the year by defeating Michigan, 24-14, and BYU, 47-17, in the Holiday Bowl.

At Orrville, Pack played linebacker and tight end. He caught 26 passes for 387 yards as a senior and the program had a 25-game winning streak during the three years that he played.
And a little bit more on Craig Pack:
http://waynecountysportshof.com/members/decade-of-the-1990s/craig-pack/
RIP Wayne Lee Wilson. This from a fellow vet.
Honor. Duty. Country.
Thanks for sharing, Hove.
Go Bucks.
How's this for an animal analogy?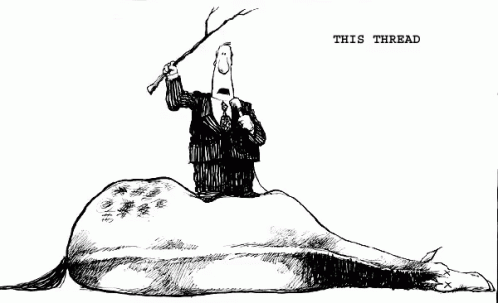 And just a sidebar, have you ever thought about how weird it is that society decides certain words are "bad"? I mean there's no turning back now, but just think about how stupid of a concept that is. 1 combination of sounds and syllables is ok to use, but we all just decided that these specific combinations of sounds are not. It's probably the dumbest thing I can think of to be honest. Lol. Humans created words that we socially punish ourselves when used. So stupid
Our so-called leaders speak
With words they try to jail you
They subjugate the meek

But it's the rhetoric of failure
Heard this somewhere before.
RB Joe Gantz (2006-09) was a hard-working tailback who also played special teams. He had a total of 8 carries for 12 yards during his Ohio State career. At Wooster, Gantz was voted the Ohio Cardinal Conference Offensive Player of the Year and was a second team All-Ohioan. He was also an All-American and All-Ohioan in lacrosse.
One of Joe's eight carries for the Buckeyes. That's eight more than I would've dreamed of. [Edit: for myself.] ;-)
Another way Day is doing that is by making a commitment to breaking the stigmas surrounding mental health, creating the Ryan and Christina Day Fund for Pediatric and Adolescent Mental Wellness at Nationwide Children's Hospital and personally committing $100,000 to the fund.
Thematically, historically (think Chic Harley), and philosophically, this is a tremendous initiative by Ryan Day. Thanks, Coach.
Go Bucks.
Luginbill said, "Ohio State? Forget Ohio State. How about beating a top 10 team. They are 1-9 vs Top 10 teams." "I think the East is very strong and has been very strong for a number of years, and I think obviously you can have the argument over history, there's ebb and flow, but if you look at the East it's pretty strong," Franklin said.
What Coach really said:
Obligatory:
it has very little to do with sports.
You are correct with that part of your statement, Kaiser. It has everything to do with money.
Absolutely no worries, Matt. Your Countdowns are a labor of love, but doubtless a far distant second to the love you have for your family.
Go Bucks.
The fifth-year senior completed his comeback becoming a captain of the 2017 team. In the summer of 2014, many would have doubted that Sprinkle would have been apart of the team in 2017. For him to become a captain says a lot about how he turned his life around. Sprinkle played in all 14 games of the 2017 season, became a leader of the team and recorded 16 tackles and 3 tackles for loss. He was picked up by the Panthers as an undrafted free agent in April of 2018 and later signed with Alliance of American Football in January of 2019. In April, Sprinkle signed with the Kansas City Chiefs.
May Sprinkle's future become a torrent.
Mornin', Matt.
Go Bucks.
"Fuck off, you fucking fuck!"
(Said by the one and only Juan Figueroa of Brooklyn, NY when we were stationed together at Ft. Gordon, Georgia. I had no idea that the word "Fuck" could be used also as a noun and adjective.)

That trip home was quite a story in and of itself. I may tell it here some day.
My Man. And what a story to tell.
You and Apollo 11 all came home On the Wings of Angels.
Go Bucks.
That trip home was quite a story in and of itself. I may tell it here some day.
Do tell us, and soon, Shark 4.
And from a fellow vet (Vietnam Era- 1973-6; served only in the ROK for a year), thanks for your sacrifice and service.
Condolences on the untimely passing of your Uncle John, Buckaroo.
Great anecdote, Bob. Thanks for the memory.
HB/WR Mike Lanese (1982-85) will always be remembered for "his diving, twisting reception of a third and 12 pass while double covered against Michigan, was one of the memorable receptions in Ohio Stadium history." That catch came in the 1984 version of The Game, which the Buckeyes won.
And here is that catch by Lanese. Begin at the 6:30 mark:
Hopefully that wasn't a shotgun wedding, RB. ;-)
You were definitely ahead of me in the romance game in '69.
I have a British engineer friend who watched it on the BBC as a child. He said that the BBC studio broadcast had a house band playing ambient cosmic-style music in the background as they commented on the landings. It was Pink Floyd. How effing cool would that have been to see?
That would've been bitchin', Bleed. Guessing this is what was playing:
LOL! You're like one of the blind guys describing an elephant by its tail alone, GB. But a good zinger just the same.
Good Morning.