In 71 days the Buckeyes of Ohio State will face the Midshipmen of Navy on the football field to start the 2014 season. Below you will find a list of the 26 players who have worn the No. 71 for Ohio State. Today's article will feature Dick Himes, Pete Cusick and Corey Linsley.
If you missed any days this week:
72, 73, 74, 75, 76
If you would like to see the list of players who wore No. 71 for Ohio State.
If you would like to see the list of players who wore No. 71 and were selected in the NFL Draft.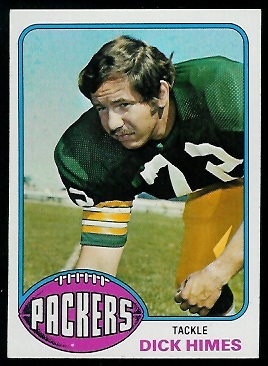 Dick "Ox" Himes, OT (1965-67)
Born: 1946 (Canton)
Ohio State
The Buckeyes went 17-10 with Himes on the team.
Went 2-1 against That Team.
Honors
All-Big Ten 1967.
Academic All-Big Ten 1967.
All-Big Ten 1966.
Academic All-Big Ten 1966.
Miscellaneous
Only Buckeye selected in the 1968 NFL Draft.
Selected by the Green Bay Packers in the third round.
Sources- The Ohio State Team Guide and Wikipedia
Pete Cusick, DT (1972-74)
Ohio State
The Buckeyes went 29-4-1 with Cusick on the team.
Won 3 Big Ten Championships.
Defeated USC 42-21 in the 1974 Rose Bowl.
10-0-1 record in 1973.
Went 2-0-1 against That Team.
Honors
1974 Captain.
1974 All-American.
1974 All-Big Ten.
1973 All-Big Ten.
2000 Named to the Ohio State All-Century Team.
2012 Inducted into the Ohio State Athletics Hall of Fame.
Pete Cusick's Ohio State career per The Ohio State Web Site:
Pete Cusick, a three-year starter for the Ohio State football team from 1972-74, was a First Team All-American and team captain as a defensive tackle in 1974. A First Team All-Big Ten selection in 1973 and 1974, Cusick helped lead the Buckeyes to three-consecutive Big Ten championships and three-consecutive Rose Bowl appearances. Ohio State went 29-4-1 in Cusick's three seasons as a starter and, incredibly, its defense allowed only 64 points in the 1973 campaign.
Cusick recorded 242 career tackles, including 22 tackles-for-loss in his three seasons. He played in the Hula Bowl following his senior season before going on to play a season for the New England Patriots in the National Football League. In 2000, Cusick was selected to the Ohio State football All-Century Team by the Touchdown Club of Columbus.
Pete Cusick's Ohio State Athletic Hall of Fame induction. Somebody do something about his tree:
An article about Pete Cusick written by Tom Levenick of rivals.com that is worth reading.
Sources- The Ohio State Team Guide

Corey Linsley, C (2009-13)
Born: 1991 (Youngstown)
High School: Boardman
Ohio State
The Buckeyes went 53-12 with Linsley on the team.
Won the 2009 Big Ten Championship.
Went undefeated in 2012.
Defeated Oregon 26-17 in the 2010 Rose Bowl.
Went 4-1 against That Team.
Honors
2013 Captain.
2013 All-Big Ten.
Linsley's Ohio State career per ohiostatebuckeyes.com:
Corey Linsley has been the center of attention on the Ohio State offensive line for the past two seasons - 2012 and 2013 - and was one of the best centers in the nation during that time ...
he made the transition from offensive guard/tackle to center in the spring of 2012 and proceeded to start every game as a junior and senior ...
called the team's "apex," he had the responsibility of handling all line of scrimmage play calls, adjustments and snaps ...
and then he would block and protect with a ferocious authority ... he was a tough kid, too, having battled through a couple of injuries the last two years, including foot surgery this spring, to start all 26 games for the Buckeyes, a stretch when the team won a school-record 24-consecutive games ...
logged more than 1,600 plays from scrimmage (combined) in 2012 and 2013 ... he was part of a four-man quartet of seniors along the offensive line who collectively were the heart and soul of the 2013 Buckeyes ...
he played in 42 games for the Buckeyes ... graduated in December 2013 with his degree in economics.
An article on Corey Linsley and his growth at Ohio State written by Tyler Dunne of the Journal Sentinel on May 14:
He nearly quit football entirely. Two years into a sinking collegiate career — on and off the field — Corey Linsley considered switching to track and field at Ohio State.
The center even spoke with the Ohio State track coach. He was close. This seemed like a logical exit strategy.
One day in Columbus he met his father for dinner and the two discussed a switch. Make this change, Jim Linsley told his son, and you're running away from a problem.
"You're better than that," he told his son. "That's like saying, 'Well, that didn't work out. Now, I'm going to go this route.' That's not how you handle life. That's not how you handle problems. You handle them head on."...
"I was in a place," Linsley said, "where I wasn't putting myself in a position to progress in any area of my life. I was in the stereotypical college lifestyle. I'd have fun. I wasn't really buckled down at all. Coach Meyer and all the coaches there really forced me to buckle down and say, 'These are the opportunities you have. You have to do it yourself.'"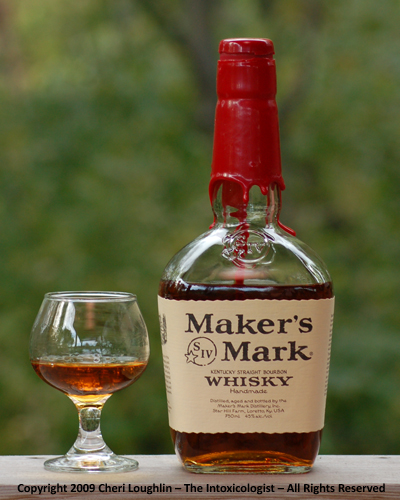 Neither the team nor Linsley ever publicized the reason for the suspension. But Linsley is the first to admit he was lazy, out of shape and, well, enjoying Columbus like any red-blooded college student would.
Football players carry celebrity status on campus. Go to a party and your rules are different.
"Especially at Ohio State, football players are put on a pedestal," Linsley said. "Not saying I ever was, but you can get away with a lot more stuff as a football player. So that doesn't help if you're trying to become a better person.
"I just was never putting the effort toward football. I was never putting the effort toward academics. It was never bad stuff. It was the lack of effort." ...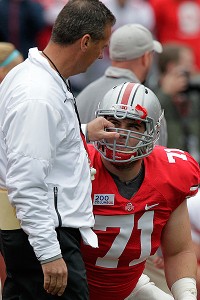 The turning point, Linsley said, was one of Meyer's initial team meetings in January 2012.
Meyer's Florida teams were no choir boys. Arrests were common in Gainesville. Still, when he told the team in Columbus that one day their kids would view them as either good fathers or bad fathers, Linsley listened.
"I said, 'Man, that's real. That's 100% true,'" Linsley said. "He tells it like it is. There's no sugarcoating, because that's how life is. There's no sugarcoating in life. It clicked in my mind. So I told him I'd dedicate myself to the football team."
Linsley cut "all the crap" out of his life, "all the lazy stuff, all the partying." Instead of playing an hour of video games, he spent an extra hour in the weight room. His strength reached new highs across the board. Linsley credits his girlfriend for helping him refocus his life, too.
Instead of staying up to 2 a.m. drinking, he stayed home and played euchre. He might enjoy the occasional Maker's Mark, but if he goes out, it's probably to continue his "Trivia Night" domination more than anything...
Linsley hopes he stays on track.
"My strength is my attitude," he said. "It'll fit the Packer organization. I'll have to study and watch film, but I know that with a cerebral guy like Aaron Rodgers back there, one of the best ever ... look at their roster, especially the O-line. A bunch of smart, intelligent, tough dudes.
"I think I'll fit in well there."
Sources- The Ohio State Team Guide, ohiostatebuckeyes.com, Journal Sentinel and Wikipedia

161 days until The Game.