Two of the most accomplished wrestlers in Ohio State history will take on the world next week in Paris, France. Four time NCAA champion Logan Stieber and two-time heavyweight champ Kyle Snyder will represent the United States at the World Championships, August 21-26.
That two Ohio State grapplers are representing their nation on the world stage is a testament not only to the incredible program head coach Tom Ryan has built in Columbus, but also to the success of the Ohio Regional Training Center, home to numerous national champions and world team members, along with Olympians Snyder and Ohio State assistant coach Tervel Dlagnev.
A dominate collegiate wrestler, Stieber has continued to exhibit his ability to win big-time matches on the world stage. From TrackWrestling's 24 in 24 preview of the World Championships:
Just a few days out from the U.S. team's departure for the World Championships, Stieber said he feels ready to carry the momentum from a flawless performance at the Spanish Grand Prix into Paris where he'll try to win his second straight 61-kilogram World title. Over the last few months, he's gotten in matches at the World Cup, Pan Am Championships, Beat the Streets and the World Team Trials. Along the way, he's focused on making matches a bit more lopsided.

"For me, it's pretty simple I guess," Stieber said. "Being able to not give up as many points is probably the biggest thing, whether it's them scoring offensively or defensively. I know I can score so I'm not worried about my offense. If I can keep the points that I give up down, I'm going to give myself a good chance."

The evidence was there in Spain where Stieber beat all four of his opponents by a combined score of 39-0. His path to gold in Spain had one thing in common with his 2016 World Championships title run in Hungary, Ryan noticed.

"He relentlessly attacks," Ryan said.
The defending World Champ has had quite a year already, starting the year as the top-ranked wrestler in the world at 61kg, going 3-1 at the World Cup in February and helping secure the silver medal for Team USA, and taking gold at the Grand Prix in Spain.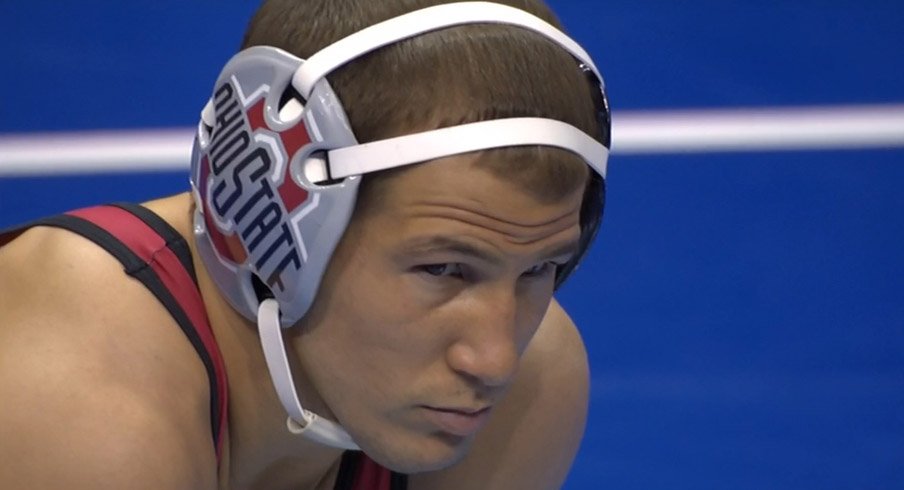 Snyder, likewise, has been an almost unstoppable force internationally at 97kg. The reigning Olympic gold medalist has won several international tournaments over the past two years, and is considered by many fans to be the top active wrestler on the planet.
From the 24 in 24 preview at TrackWrestling:
Snyder has already proven that he is among the world's elite. But his approach to getting more out of himself – which led him to spend his senior year of high school training at the U.S. Olympic Training Center – has been exceptionally successful. So why not stay on that same path?

"The main thing in my career that motivates me is the fact that I like what I'm doing," he said. "I like wrestling and there's a lot left for me to learn – a bunch of different positions. It's about getting to compete, but if it was only about winning championships… of course I want to win more, I've won some of the biggest events there are. But it's about learning the positions, enjoying what I'm doing and being the best you can be at it."

Ryan takes it a step further.

"He wants to be a master," he said of Snyder. "If coaches are Yoda, he wants to be a Jedi at every wrestling position. That's the way he approaches the sport."

Snyder's success is anchored in both mental and physical skills. Ryan says even in intense workouts, the Ohio State coaches aren't able to push his heart rate past 182 beats per minute. Ryan says Snyder is "really good" at "productive suffering."

"There's nothing he won't do," he said. "He believes it will improve his wrestling. He's good at going to the dark place and staying there. He's the best I've been around."
If Snyder isn't the top wrestler slated to hit the mats next week, his biggest competition for the title might well be: Russian wrestler Abdulrashid Sadulaev is considered by many to be the best pound-for-pound wrestler in the sport. "The Russian Tank," like Snyder, took home gold at the Rio games, and is moving up from the 86kg division to take on Snyder at Worlds. He is undefeated in international competition since dropping November 2013 match, and boasts a stunning 64-1 record on the global stage.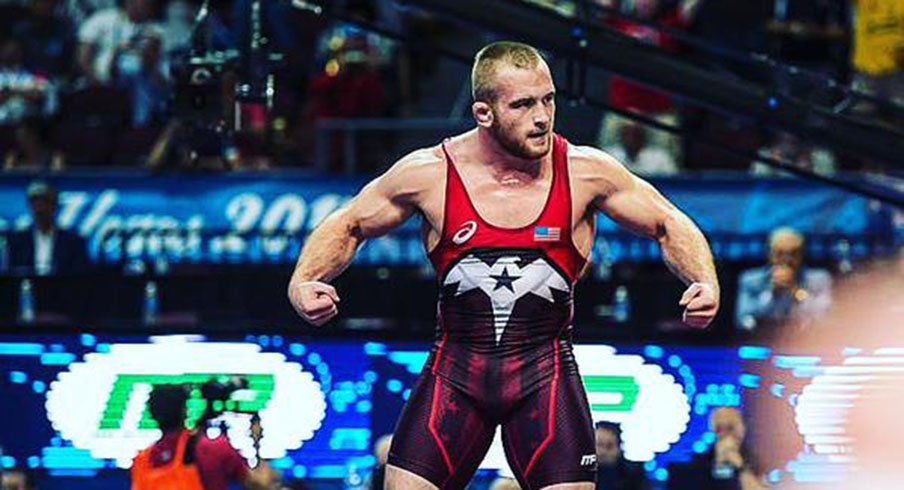 Snyder made no bones about his desire to take on the Tank, telling Scout last week that he had the Russian squarely in his sights. "He's a three-time world champion (two world gold medals and one Olympic gold medal) at the weight class below me and we're the same age (21). He came up to my weight class (97kg) so he's the guy I'm most excited to compete against."
Stieber's quest for a freestyle world championship at 61kg starts next Friday with elimination and rounds and repechage kicking off at 10 a.m. Paris time (4 a.m. EDT), with finals at 7 p.m. (1 p.m. EDT). Snyder's bracket will follow the same schedule Saturday. Streaming will be available via TrackWrestling.
In other wrestling news, Ohio State recently announced its 2017-2018 meet schedule, featuring two duals in The Jerome Schottenstein Center. You can scope out the full lineup here.