In case anyone was wondering what zero fan expectations look like, wonder no more. Below is a picture of the coin toss in Rose Bowl Stadium, moments before kickoff at the UCLA vs San Diego State game this past Saturday.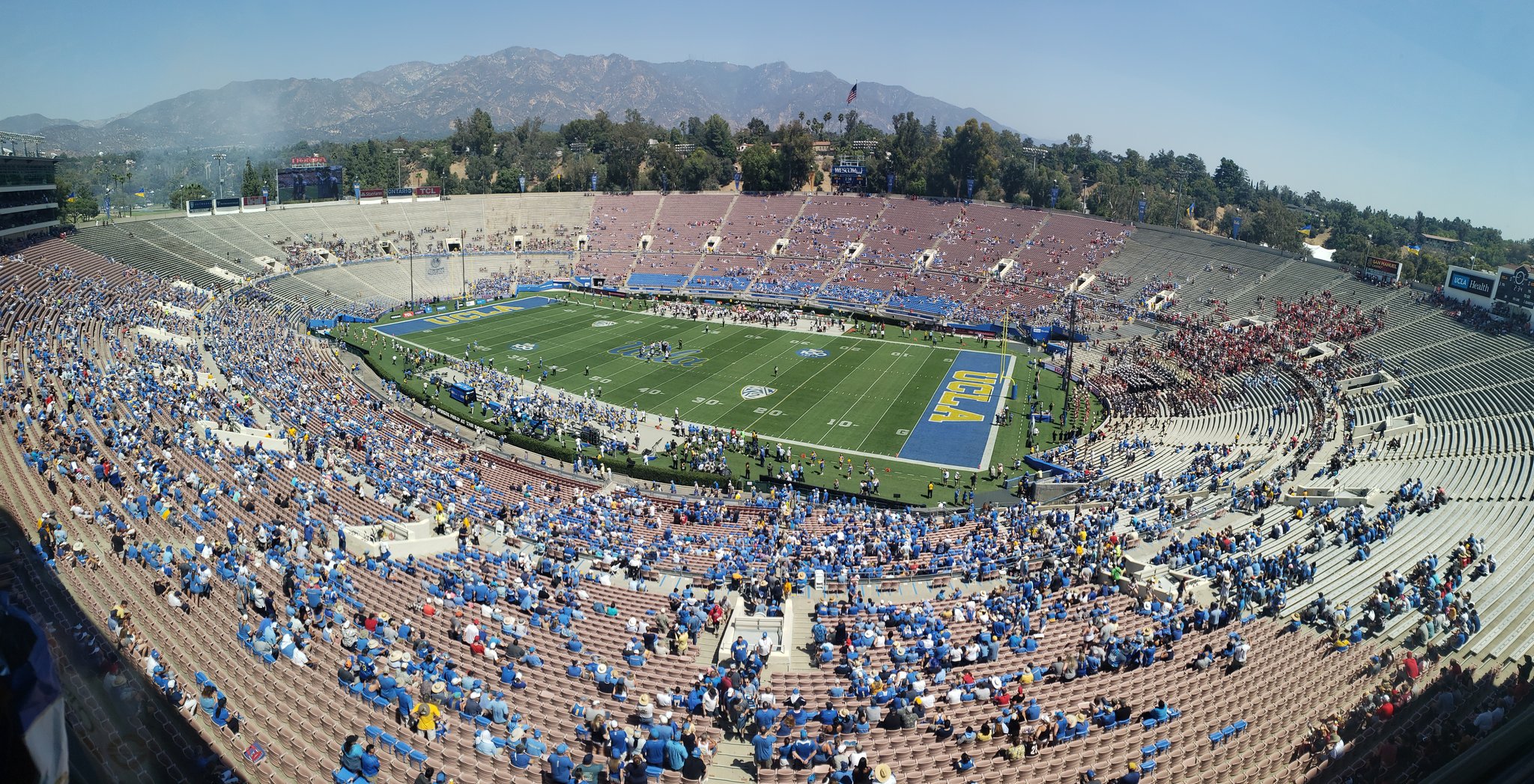 In case you were wondering, the announced attendance was 36,951... a mere 40% of the Rose Bowl's 90,888 capacity (and judging by this picture, that number may actually be very generous). Considering that the Rose Bowl is arguably the greatest stadium in college football, it boggles my mind how bad a team must be in order to garner such pathetic attendance.
And yes, in case you were wondering, UCLA went on to lose to 23-14 to SDSU. Unfortunately, I was unable to find a picture of the crowd size at the end of the game, as presumably, the photographer had left. Along with everyone else.