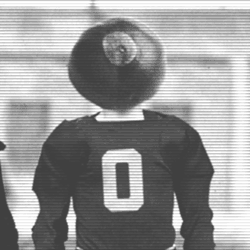 Weave77
---
MEMBER SINCE January 01, 2015
Recent Activity
Thing is, he will still be the starter for 2 years after Fields leaves. I just don't get this move at all.
Ward reports that those close to the situation believe Baldwin's decision is "more to a desire to be closer to home rather than a concern about future playing time or any issues with the coaching staff."
Uh huh.... somehow I don't believe that.
"That's finna be lit," Diallo said.
I feel so old right now.
It still merits mentioning, though.
What a smooth move indeed. That proposal was easily one of the highlights of the game, and it definitely drew the loudest roar from the crowd.
Here's to a long and happy marriage for those two!
I wish I could give this comment about 10 upvotes.
I did, but either I missed it or Kevin updated the article after I commented.
The Gray team has the entire 1st team offense on it, which currently includes both Fields and Baldwin, as they are splitting the 1st team reps.
Looks like the Scarlet team is comprised of the 1st team defense and the 2nd team offense, while the Grey team is the opposite, with the 1st team offense and the 2nd team defense.
What was your favorite Ohio State game/moment that you experienced while at sea?
Well... considering they're playing Vandy, they probably could.
Five-star running back prospect Kendall Milton watched the entire practice as part of his visit to Ohio State. He spent some time talking with Dobbins, Tony Alford and Day.
They did the concrete work on the East side of C last year, now they are doing the North side of C.
I believe that he has 3 years of eligibility left, so he will definitely have some time to shine.
I believe that they are repairing/resurfacing the concrete in the North part of C deck.
Last year, they did the East part of C deck, and I believe that they are planning on doing the West part (and D deck) next year.
Browning took the first-team reps at middle linebacker today.
When you put it that way, it does make sense...
He has been projected to be drafted as high as the late first round, though it seems more likely he will be selected in the second or third round.
Fingers crossed that he does go in the 1st... would be an awesome story for a kid who was projected to a 3rd day pick a recently as a few months ago. And if anyone deserves such a rise, it's Terry McLaurin.
It sounds like we may have a 4 man rotation: Hill, Gill, Saunders, and occasionally Ruckert.
Love that video with Hartline, McLaurin, and Dixon!
My current rankings of my favorite Joker portrayals (that I have personally seen) are as follows:
Heath Ledger (The Dark Knight Trilogy)
Mark Hamill (Batman: The Animated Series)
Jack Nicholson (Tim Burton's Batman)
Cesar Romero (Batman TV series)
Jared Leto (Suicide Squad)
Hopefully Joaquin Phoenix ranks high on this list after I see the new Joker movie.
I'm curious- how would everyone else rank their preferred Batman actors?
Good for him! And whether or not he earns the start this year, I would imagine Cupp would be a presumptive starter going into his Senior year, so I'm definitely glad he's pushing for the position and getting the reps now.
To be fair to them, they were pretty good in pass protection last year... definitely sucked in run blocking, though.