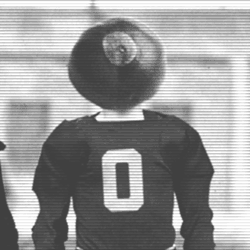 Weave77
---
MEMBER SINCE January 01, 2015
Recent Activity
I love the Buckeye Weekly podcast with Tony Gerdeman and Tom Orr over at The Ozone.
I also enjoy 4-6 with A&B with Ari Wasserman and Bill Landis over at the The Athletic.
My point was simply that I work with that population every day and understand how that term really hurts people with intellectual disabilities.
Fair enough. I still don't necessarily believe your work with special needs individuals qualifies you to make that judgement, but I appreciate your opinion.
Negatives: they have literally no one else and the organization is a total dumpster fire. I don't feel they're a threat to lure coach away.
I believe you are forgetting about Terry McLaurin.
As someone who works for Special Olympics, I'd respectfully ask you not the use the "R" word.
I'm not weighing-in either way, Daniel, but I would like to know how you working at the Special Olympics has anything to do with it being deemed acceptable to say/write/quote that word.
Regardless of whether it is or isn't acceptable, virtue signaling by citing your work with the special needs individuals doesn't make you an authority on the matter.
In your opinion, what are the current Top 10 CFB teams?
Mattison, on the other hand, was a bit more liberal when it came to handing out praise after his team's fourth-straight dominant performance.

"All I know is ever since spring football, I've been really impressed," he said following the Miami win. "I love our work ethic, I love how hard our players play. I love how important it is to them. This just shows what I thought."
Translation: "I definitely made the right decision leaving TTUN when I did."
Does playing a night game on the road mess with the team's normal Sunday schedule? If so, how?
A question by Harbaugh:
And the resounding answer from MGoBlog users:
Lol... my bad! Too late to edit at this point. Tulane, Tulsa... when you're Ohio State they're all the same!
I think I speak for all of us when I say, "Yeah... close enough".
A sad day for Buckeyes everywhere. Rest in peace, Hop.
Harrison was never going to redshirt. He will almost certainly be leaving early for the NFL, so a redshirt would be a waste of a year.
The Ohio State AD job is a step down from University President... no way Tressel would be interested, let alone accept the job.