You're cordially invited to join Ohio State football legends and the staff of Eleven Warriors for the 3rd annual Gold Pants Social on Friday, October 16, 2015 in the players' lounge at the Woody Hayes Athletic Center.
We'll gather to toast another fine Ohio State football season with 100% of the proceeds going to the Gold Pants Club. This means you'll be helping to provide the awesome gold pants charms that Ohio State football players receive for beating the Michigan Wolverines.
Yes, it's literally a Gold Pants party.
Attendees will mingle with former coaches, players, and your friends at 11W all while raising money for a most excellent cause. Food and drinks will be provided.
Buckeye greats whom you'll meet Friday night include the following – and this list will grow as we approach the date of the event:
JIM LACHEY
ANDY KATZENMOYER
TY HOWARD
ANTHONY SCHLEGEL
JONATHAN WELLS
KIRK BARTON
MATT KELLER

KEITH BYARS
RAYMONT HARRIS
JAY RICHARDSON
RYAN MILLER
TIM ANDERSON
SIMON FRASER
BUSTER TILLMAN

TOM COUSINEAU
BOB HOYING
MATT FINKES
DEE MILLER
BRIAN STABLEIN
BEN BUCHANAN
JUSTIN ZWICK
You'll have the opportunity to spend an evening with these greats as well as many others in a relaxed, incredibly intimate environment.
Have you seen the players' lounge at the WHAC? It's insane.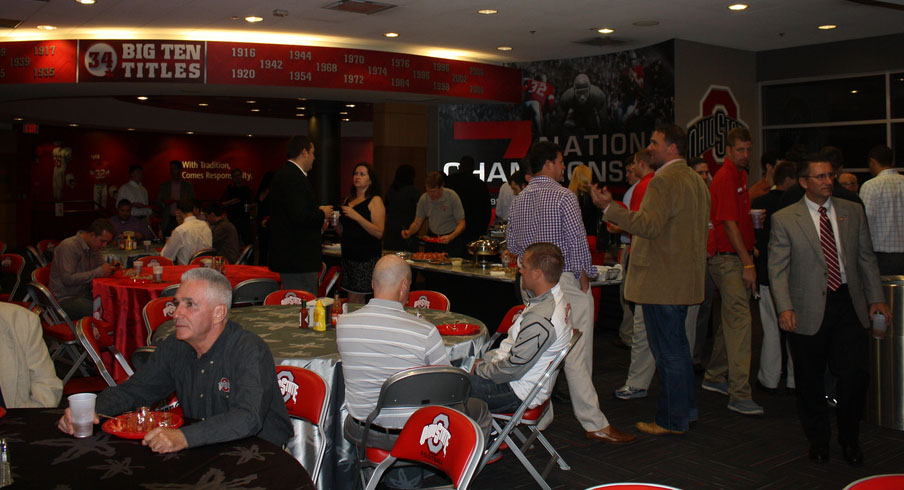 We expect this event to sell out quickly, as space is limited.
Purchase Tickets
To confirm your spot at the Gold Pants Social, simply purchase an e-ticket online. Again, 100% of all proceeds will go directly to the Gold Pants Club.
Frequently Asked Questions

What time does the Gold Pants Social start?
Doors to the Gold Pants Social presented by Eleven Warriors will open at 7 p.m. on Friday, Oct. 16, the night before the Penn State game.
How long will the Gold Pants Social run?
The Gold Pants Social will end at 10 p.m. That gives you plenty of time to meet players, get killer photos and enjoy good food and drink.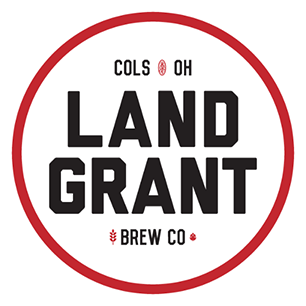 Where is the Gold Pants Social being held?
The Gold Pants Social will be held at the players' lounge in the Woody Hayes Athletic Center [Map].
What's the dress code for the Gold Pants Social?
While there isn't a dress code per se, you will be entering a holy house to break bread with dignitaries, so let that guide your wardrobe choices. We recommend business casual.
How much do tickets cost?
A ticket to the Gold Pants Social is $125. Your ticket includes food and drink and ample opportunity to mingle with former players and coaches, all while raising money to buy the gold pants the players will receive for their next win over Michigan. That's pretty cool.
I didn't receive a ticket. What do I do?
There are no physical tickets for the Gold Pants Social. Simply show up with a photo ID at the door and you're good to go.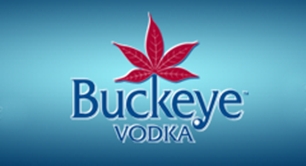 How old do you have to be to get in?
The Gold Pants Social is a 21+ event.
Do I need to bring food or drink to the event?
No. Just bring yourself, your best Buckeye friends and good vibes. The Grill's Chop House is catering the event, with beer provided by Land-Grant Brewing and spirits from Buckeye Vodka.
Non-alcoholic beverages will also be provided.