With nothing more than minimal interest (ie: rooting against Kentucky) in last Monday's national title tilt, at games end I found myself efforting to stay awake in hopes of catching the tournament swan song, One Shining Moment. 
Frankly, though I love the concept, I think the annual video montage jumped the shark years ago but I'm a relic myself so I always stick around to see what CBS cobbled together. This year, with nothing but Ohio State lowlights to look forward to my mind began to wander. 
First, I rehashed some of the great OSU tourney moments, most specifically the triple Ron Lewis splashed forcing overtime against Xavier to the orgasmic delight of Gus Johnson. Then, upon realizing there aren't that many electrifying moments Ohio State's NCAA tournament history, I started reliving other shining moments. 
Evan Turner's bomb to sink Michigan in the B1G tournament quickly came to mind. I remember watching that early afternoon affair on the couch alone, screaming at the television while doing my best Marcus Hall as the Michigan bench appeared on the screen following the Villain's game-winner. Just as delicious was Matta's feisty reaction (1:20 mark), for reasons still disputed. 
Nearly as awesome though it occurred during the regular season, Matt Sylvester's One Shining Moment shocked undefeated and top-ranked Illinois in Thad Matta's first season in Columbus (2004-'05), serving as a springboard for many exciting years to come. 
So what about us regular folk? One Shining Moments shouldn't be reserved for only athletes far superior to us average Joe's and Josephine's.
I'm guessing nearly 99% of you played sports as a kid and hopefully you had a few of those special moments and while they may not qualify for #SCtop10 consideration they are still events that you vividly and fondly remember. 
With that as the backdrop, I thought we could share a shining moment or two to kick off what should be a sun-splashed spring game weekend. 
As a fairly serviceable suburbanite athlete playing baseball and basketball through high school, I enjoyed a handful of shining moments with three rising to the top of my mind.
As a senior in high school, my lanky and extremely honky frame threw down a couple sick jams during a dunk contest of sorts in front of the entire student body and that's something I've always remembered.
Also as a senior, on the two-year anniversary of my dad's passing, I made a couple sterling plays in the hole at shortstop, another up the middle to start a double play, pitched a pair of scoreless innings in relief and hit a bases clearing triple in one of the very few wins our varsity squad would earn that season. 
If I'm capturing one singular moment as my best, however, I have to go all the way back to 8th grade.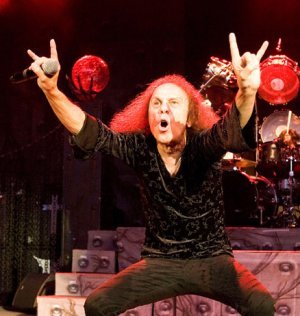 Our hoops team that year wasn't anything special but I had a pretty good season and particularly enjoyed the fact the 3-point line was finally introduced to basketball below the college level because I could get all splashy from long range every once in a while.
Anyway, on this night, I was playing on borrowed time because we had just gotten our report cards and I earned my first ever "C" in a class which would've been enough for my parents to keep me from playing had they known. Not wanting to miss a game, especially against our rivals, I folded up the report card and played with it tucked in my sock. 
I vaguely recall scoring my share of points that night but we found ourselves down by two with three seconds left though we did have possession after a timeout at midcourt. Our head coach wasn't much of an X's and O's guy but thankfully that year we had a varsity player helping out. He dialed up a play for me to come off a double screen, the first at the low block and the second at the elbow with the inbounder charged with passing me the rock at the top of the circle.  
In essence, the play worked but the second screen was set at least four feet above the top of the circle so when I received the inbounds pass I was probably only three feet inside the halfcourt line. 
Undeterred, I received the pass, took one dribble and launched the prettiest two-handed jump shot in the history of Gahanna Middle School East basketball. Time stopped as the ball tickled nothing but twine giving us a one point victory. 
I turned and saluted the crowd, some of which rushed the court, with double secret devil signs as my teammates hoisted me on their shoulders. 
The night only got better when my girlfriend was so impressed by The Shot that she engineered a pretty awesome french-kiss-anchored makeout sesh behind the school as my parents waited for me to finish our "team meeting". Ahhhh, the glory days. 
So lay it on us - what's your One Shining Moment?