This time, B1G killing Pac will unite the East and West Coasts.
A beloved, regional consortium of universities whose first footprint was formed around the shores of Great Lakes now extends from ocean to ocean at the expense of another. Killing tradition for profit. Rose Bowl as we knew it is gone. College sports is purely about money.
I apologize in advance for being condescending. Pretend I'm addressing someone you don't like.
Precious comrade, the tradition we all savor, the prestige of the Rose Bowl, the sanctity of college sports - they have all been propped-up, contrived amateurism marketing campaigns for most if not every second of your life. They barely existed when you thought they were intact.
We are in the throes of a screaming the quiet part out loud period for the American experiment, and Southern California universities defecting from the Pac 12 to the heartland is noise you can't pretend to ignore when it comes to the relationship between capitalism and amateurism.
In order to grasp this, you must understand this revelation began 125 years ago when college students were dying every year while playing sanctioned football. Football deaths were bad for a lucrative business - college football was on the brink of abandonment.
Shortly before the American president got involved, the Purdue president decided something needed to be done, so he called an emergency meeting on the shores of Lake Michigan. He invited representatives from several other midwest universities that would result in the incorporation of the Intercollegiate Conference of Faculty Representatives in 1905.
Strength in numbers, but an atrocious name. This is what happens when you allow geeks to participate in branding. Regular folks decided to call this new grouping the Western Conference.
Kevin Warren may be comprehensively useless managing a crisis IN a time crunch, but with an extended timeframe AND A DEFINED OBJECTIVE HE IS IN ELEMENT.
Michigan's fight song lyrics still end with champions of the West. They're singing about winning that conference - which kicked them out for cheating, replaced them with Ohio State and later invited them back. For several years Michigan's fight song was about winning a conference it wasn't a member of, and now it's about winning one that doesn't exist.
Only Oklahoma, New Mexico, Arizona, Alaska and Hawai'i had not been granted statehood when the consortium formed, so Western Conference colloquially almost made sense - old people living near the Great Lakes felt like there was only dust to the west of them. Big Ten wasn't official until 1987 when it was first incorporated as a nonprofit.
And in 2020, that nonprofit's tax returns showed total revenues of $768,930,854 against expenses of $727,411,263. A meager 5% profit margin, roughly half of what Wall Street demands to see. But fortunately, qualifying 501(c)(3) organizations - like the Red Cross, your church and every collegiate athletics conference - aren't concerned with stock price or investor dividends.
They never have been. They exist to accumulate wealth and power, both of which were compromised when a burgeoning, popular and profitable product like college football was killing 13 or so student-athletes every single season, as it was back when Purdue scrambled that meeting over 125 years ago.
It's only about the money now. Buddy, it has never not only been about the money.
Out west (actual west, not Iowa west) the origin story is barely different. The Pacific Coast Conference - great name - operated from 1915 until 1959, which was when its member institutions all cheated the conference into extinction via a bunch of pay-for-play scandals.
Paying college players? In the Fifties? When America was great? Find your pearls and clutch.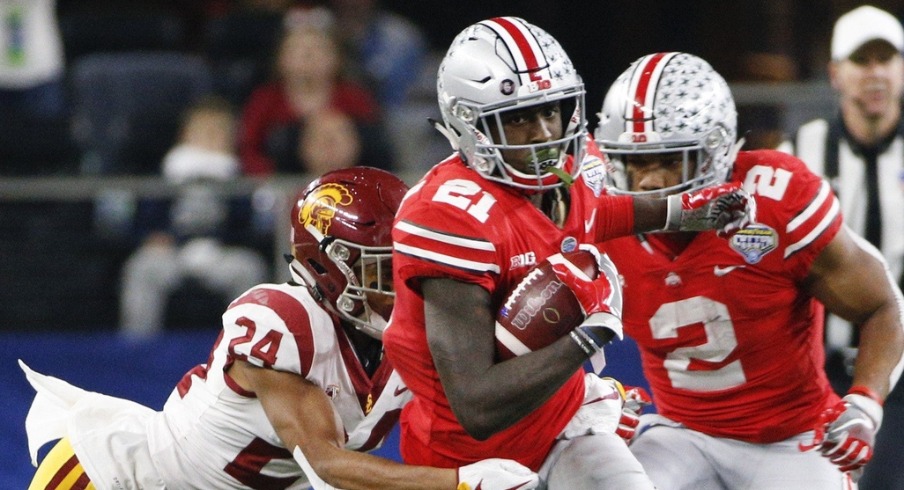 California, USC, UCLA and Washington quickly hatched a plan to create what was affectionately known as the Airplane Conference - amazing name - and it would include themselves, Army, Navy, Air Force, Notre Dame, Pitt, Syracuse and Penn State.
For the geographically challenged, none of those institutions are in the Pacific Time Zone. For the historically deficient, Notre Dame, Pitt and Army were barely a decade removed from national titles in 1959.
Syracuse was the defending national champion. Joe Paterno was a Penn State assistant.
This would have been a seismic event for college football. But the Pentagon killed the proposal, and apparently no one involved was bold enough to create, sell and reboot a 2.0 version of the Airplane Conference that didn't include service academies and wouldn't require a DoD blessing.
So yes, the power brokers of today's Pac 12 attempted to go ocean-to-ocean over 60 years ago, back when color TVs were still less common than electric cars are now. They're finally getting their wish, at the expense of the tepid conference they carried for decades.
It was only about the money back then, it was only about the money prior to that, it's only been about the money ever since and it's only about the money today. The difference in 2022 is the shot callers are no longer bothered by imaginary guardrails and can execute plans without resistance.
As far as murder goes, it had been awhile since B1G killed anyone or anything. The Big East essentially offed itself 40 years ago when it refused admission to Penn State. The Big XII was already terminally ill when Nebraska made the jump in 2011.
The ACC survived Maryland's defection. And poaching Rutgers is just an odd phrase. The Pac 12 has been mismanaged and its more coveted assets are ripe for acquisition.
USC and UCLA are prominent institutions and brands to the tens of millions of people who live in Southern California and barely follow college sports - at least in the B1G sense of being tribal, overtly religious and culturally engineered to support their teams every single day.
in 2020, B1G's tax returns showed total revenues of $768,930,854 against expenses of $727,411,263.
For Great Lakes originalists, SC and UCLA represent the Yang in our ancient Rose Bowl balance. The B1G is now nationalized. Sixteen teams, three time zones and at least eight accents.
And it doesn't just have strength in numbers - the B1G now has strength in every position on the academic/athletic/geographic spectrum at a level and breadth without peer, equipping its gigantic academic members guided by shareholder primacy to extract every possible bit of value from behemoth corporate media institutions, also guided by shareholder primacy.
This nonprofit is poised to receive a gargantuan payday from Wall Street without compromising its legal tax exemption, with corporations serving as the intermediary. The money flows to each university to pay salaries, build campus infrastructure, modern stadiums, gaudy fountains, whatever they desire.
But tuition will never go down. None of that money is for you, and it definitely isn't for making higher education more accessible. That's not what this registered education nonprofit does, silly.
If you're not compensated through this arrangement, you're not a shareholder. If you simply wear the colors and cheer for a team (they probably extract money from you) you're merely a stakeholder - which means your cries about tradition and purity are not only misguided and incorrect, they're not relevant.
They don't care about you. They never have. When it feels like they do, it's clever marketing. Shareholder primacy means never having to apologize to anyone else for anything, ever.
It's like when an oil company runs advertisements promoting its environmental preservation efforts, which carries all the authenticity of a cigarette company championing the fight against lung cancer. B1G has one peer in the Southeastern Conference for extracting maximum wealth from corporate partners and it was forced to build strength in order to compete.
Which, it just did. Kevin Warren may be comprehensively useless managing a crisis in a time crunch as he was during the COVID season of 2020, but assign an operations pro like him an objective with an extended timeframe and well, that's precisely why he has the job.
Warren was hired to protect and grow the wealth machine. Just as Jim Delany, Wayne Duke, William Reed, Tug Wilson and John Griffith were before him. That's what the leader of this nonprofit does.
It's been only about the money since it all began. They just stopped pretending it wasn't.